Pioneer Living History Museum (aka Pioneer Village, Pioneer Arizona)
Introduction
This living museum complex spans 90 acres and allows guests to experience life as it was in the mid-late 19th century with over twenty authentic buildings and historically accurate reproductions. Highlights include the Opera House where Lilly Langtry sang; the opportunity to look through a rifle port in the actual cabin that survived Arizona's bloodiest range war, and the opportunity to laugh one's way through a typical 19th century melodrama. Visitors can also browse a dress shop that includes styles from the 1890s and much more. All of this, plus a Blacksmith shop, sheriff's office and jail, complete ranch complex, and costumed interpreters including cowboys, lawmen, and lovely Victorian ladies await you at Pioneer Living History Museum, Arizona's most authentic Old West town.
Images
The authentic opera House where Lilly Langtry once sang. Buildings in the complex were constructed between 1863 and 1912, or are faithful recreations of buildings from that time period.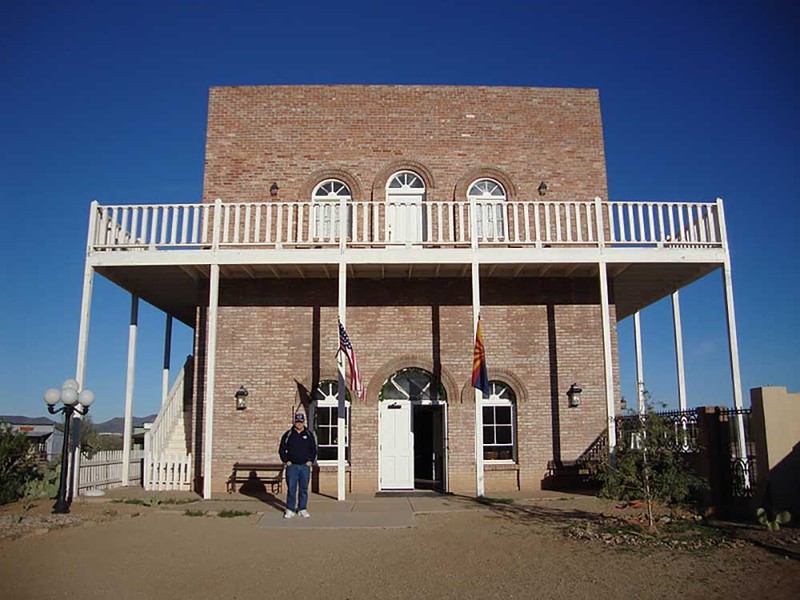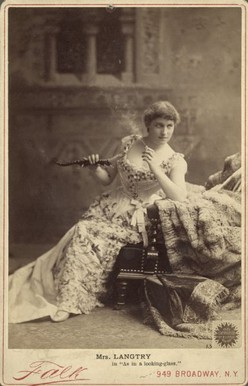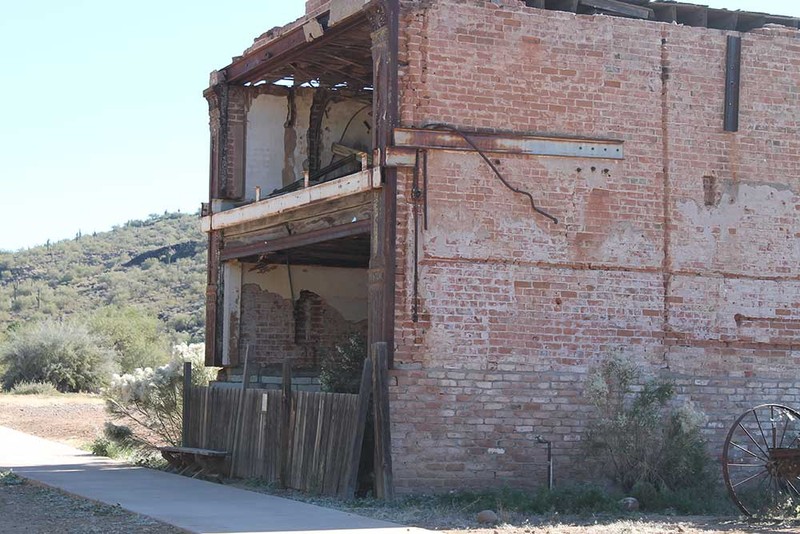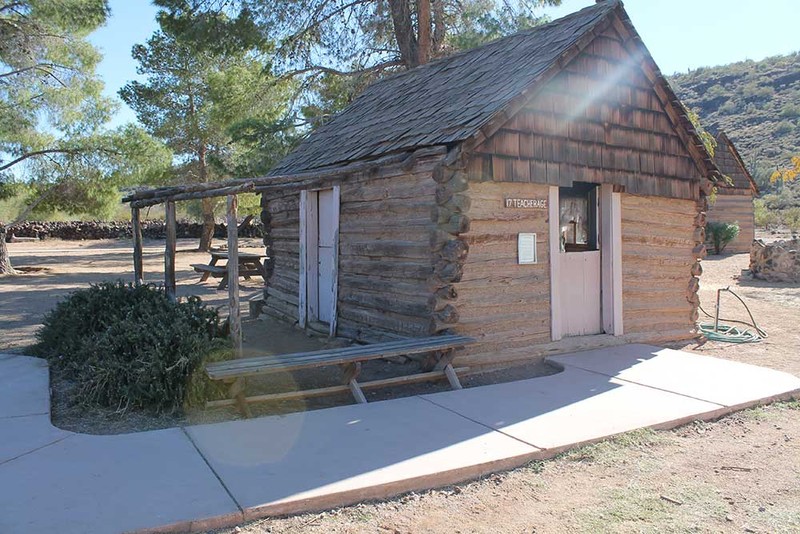 Exhibit Hall of Firearms, Tools, Locks & Keys.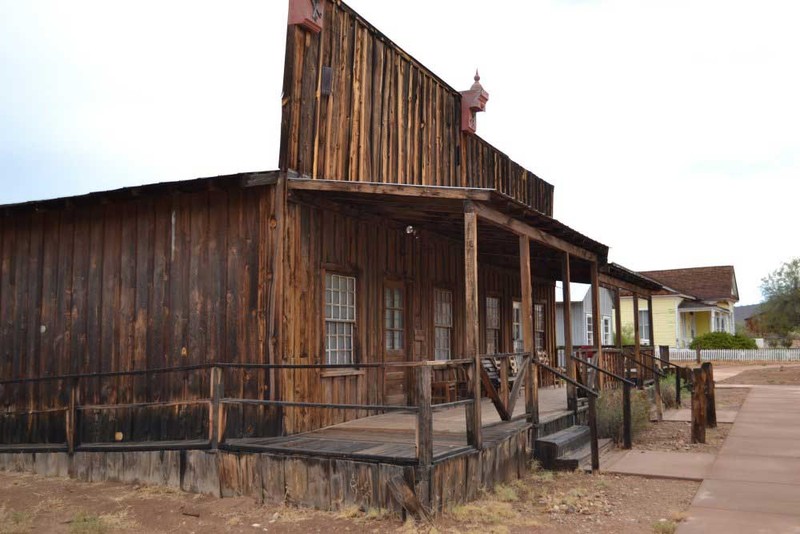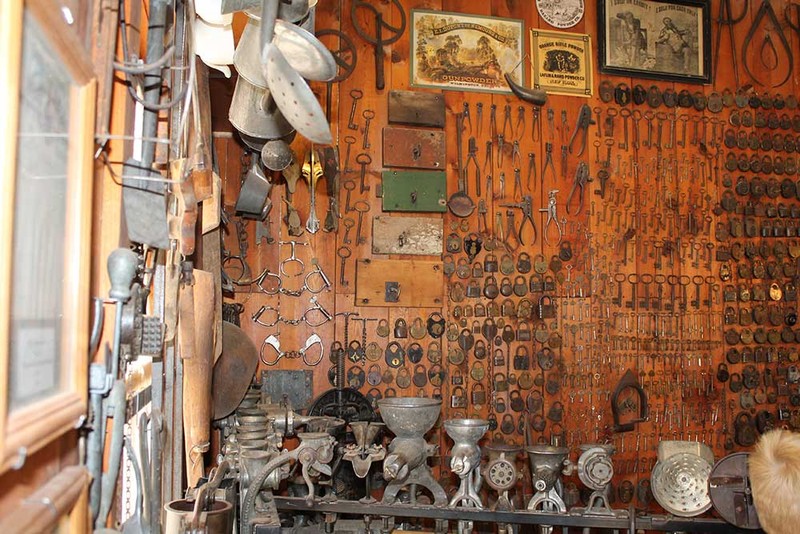 Map of Pioneer Living History Museum. (Tap on image to enlarge.)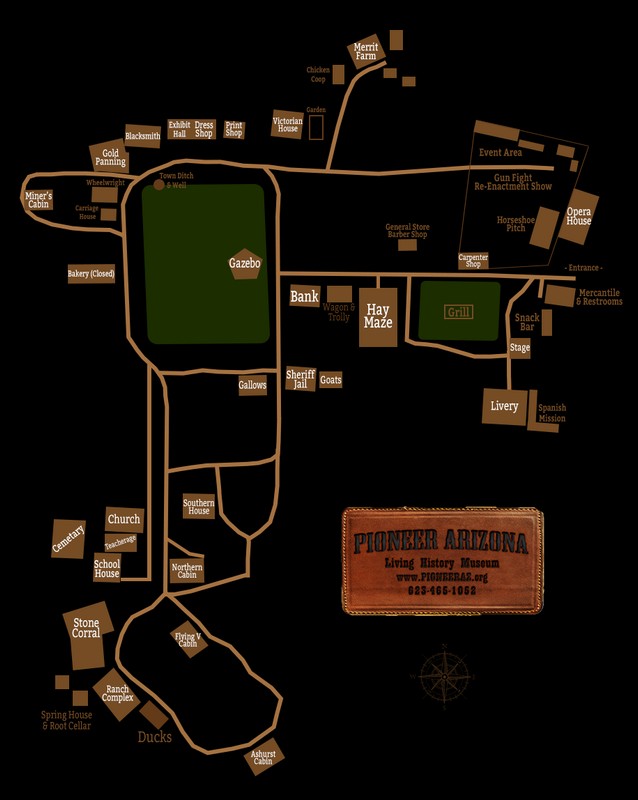 Backstory and Context
In 1956, a group of Arizona history enthusiasts became concerned about the razing and demolition of historical buildings in the state of Arizona as a result of new construction by land developers. This group formed the "Pioneer Arizona Foundation, Inc. Among the notable founders of the foundation were former Governor Paul Fanin and Senator Barry Goldwater.
The main goal of the foundation was to save some of the historical buildings that were built between the years 1870 and 1910. The members of the foundation believed that by saving these buildings and by creating an atmosphere of the era, future generations would benefit by learning about what the early pioneers of the west went through. The foundation purchased 90 acres of land in north Phoenix and the museum was inaugurated in February 15, 1969. Among the exhibits found in the museum is the Exhibit Hall of Firearms, Tools, Locks & Keys.
In July 2010, the property where the museum is situated was put up for auction. Great Western Historical LLC outbid Phoenix in the state-land auction. According to one of the new owners, Eric Roles: "The state will not permit private lands, which the museum lands will become once the purchase transaction is closed, to serve water and wastewater from state leased lands." Therefore, the owners ordered the closure of the museum. Eventually, a water line to the museum site was built and the museum was able to continue its operations.
An annual Harvest Fest is held most weekends in October. Check link below for ticket info.
Sources
1."Pioneer Living History Museum," Official Website, accessed October 24, 2016. https://pioneeraz.org/ 2. "Event Calendar," Pioneer Living History Museum, accessed October 24, 2016. https://pioneeraz.org/event-calendar/ 3. "Annual Harvest Fest," Pioneer Living History Museum, accessed October 24, 2016. https://pioneeraz.org/harvest-fest/ 4. "Host an Event at Pioneer!" Pioneer Living History Museum, accessed October 24, 2016. https://pioneeraz.org/host-an-event/ 5. "Photo Gallery," photos of buildings at Pioneer Living History Museum, accessed October 24, 2016. https://pioneeraz.org/gallery/ (Tap on each photo to learn some history about each building.) 6. "Teacher Resources," Pioneer Living History Museum, accessed October 24, 2016. https://pioneeraz.org/teacher-resources/ 7. "Facebook page," Pioneer Living History Museum, accessed October 24, 2016. https://www.facebook.com/PioneerLHM/ 8. "Wikipedia entry," Pioneer Living History Museum, accessed October 24, 2016. https://en.m.wikipedia.org/wiki/Pioneer_Living_History_Museum 9. "List of open-air and living history museums in the United States," Wikipedia entry, accessed October 24, 2016. https://en.m.wikipedia.org/wiki/List_of_open-air_and_living_history_museums_in_the_United_States 10. Lisa Zhito, "10 Sites that Bring History to Life," AMERICAN HERITAGE article, September 5, 2012, accessed October 24, 2016. http://americanprofile.com/articles/10-sites-that-bring-history-to-life/ 11. "Cool in Your Zip: Pioneer Living History Museum," 2010 YouTube video, (3:36 mins.) http://www.youtube.com/watch?v=524w9snLbhI (Please Note: The video says at 59 secs. that Pioneer Living History Museum is a city park. This site is not owned or operated by the City of Phoenix. It is privately owned and became so the year this video was made.)
Additional Information