Gray Moss Inn, 1898-1990
Introduction
This location was home to a hotel from 1898 to the property's acquisition by the Church of Scientology following the building's sale in 1990. In 1898, the Verona Inn opened for business. It changed its name to the Gray Moss Inn in 1926. During these years, the hotel was one of the better establishments in the city. While most of the Brooklyn Dodgers stayed in the Cleveland Hotel, players like Roscoe McGowen bragged to Sport Magazine in the 1960s that was permitted to treat his wife to accommodations at the Gray Moss. In 1959, the hotel also became the home for the studios of the radio station that is now WAZE-AM 860 Clearwater. The hotel was a Clearwater establishment for decades, but like most downtown hotels, it struggled in the face of competition by interstate hotel chains and by the 1980s, most of its rooms were being rented by the month to residents who could not afford better accommodations. A 1989 fire caused over $100,000 in damages and led to the property's sale and demolition. The site of the former hotel is now occupied by the Church of Scientology's Flag Building.
Images
The Gray Moss Hotel in 1986.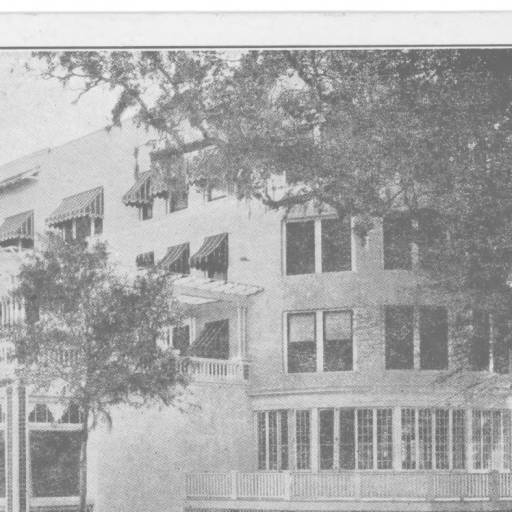 This historic image of the Gray Moss Hotel was taken in the late 1920s.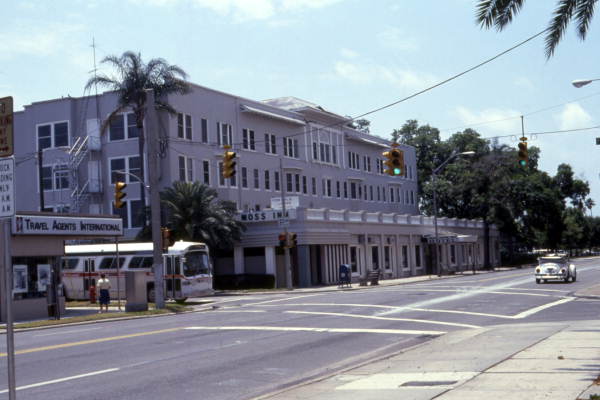 Hotel owner George Washburn converted the two-story Verona Inn to a four-story structure and renamed the hotel the Gray Moss Inn in 1926.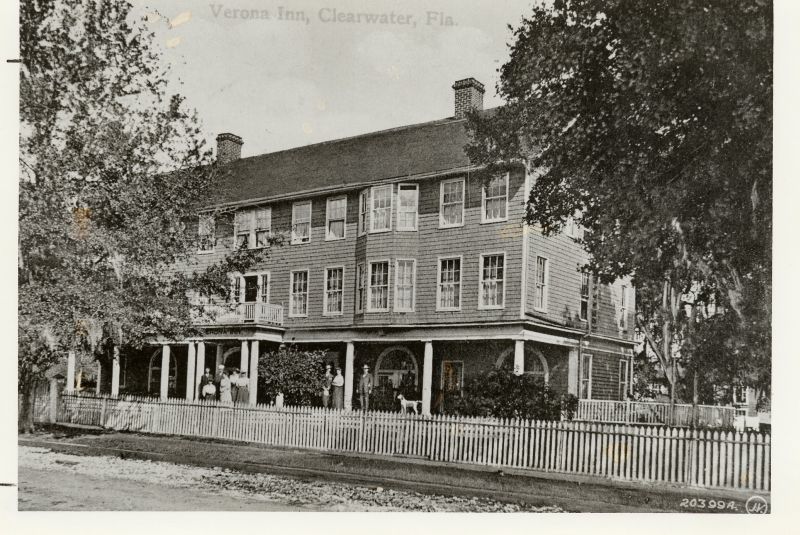 This postcard depicts the Gray Moss Inn in the mid-1930s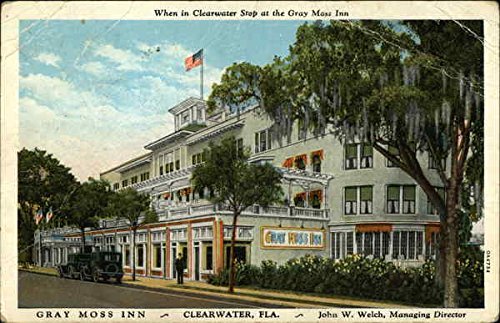 Sources
Clearwater Historical Society: Historical Pictures, Gray Moss Inn, (accessed 10/28/16) http://www.rootsweb.ancestry.com/~flchs/History.html Bill James, "The New Bill James Historical Baseball Abstract," New York: Simon & Schuster, (2010) 446.