Auldbrass Plantation
Introduction
Auldbrass Plantation is the only plantation American architect Frank Lloyd Wright designed and is one of two homes he designed in South Carolina. It was built for wealthy Michigan industrialist, C. Leigh Stevens, who bought a large 4,000 acre property in the late 1930s. Construction began in 1940 and continued off and on for the next 19 years. The plans called for a large main house, cabins, an aviary, caretaker's residence, kennels, staff cabins, a barn, stables, and even a floating "dining barge" that could be used on the property's pond. The plantation was placed on the National Register of Historic Places in 1976. It has been owned by film producer Joel Silver, who bought it in 1986 and has fully restored and rebuilt those structures that had burned down. The Open Land Trust of Beaufort, S.C. administers tours every two years in November. The next chance to see it is in 2017.
Images
The main house at Auldbrass Plantation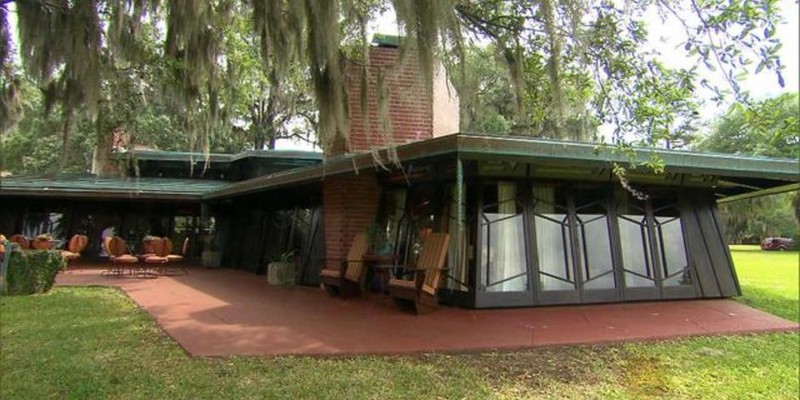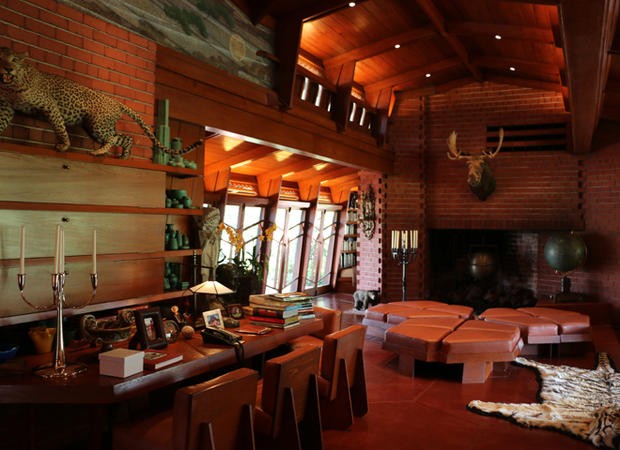 Aerial view of the plantation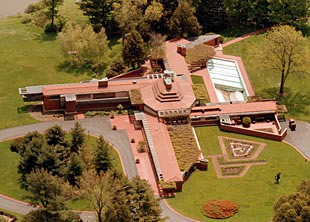 Backstory and Context
A combination of factors stymied the plantation's completion including WWII, the fluctuations in Leigh's income, and differences in design he and Wright had. At one point the the plantation became a hunting lodge. Eventually it fell into disrepair, almost to the point of demolition.
Sources
"Auldbrass Plantation." Wikipedia. Accessed April 8, 2016. https://en.wikipedia.org/wiki/Auldbrass_Plantation. "Auldbrass 2015 Sold Out." Open Land Trust. Accessed April 8, 2016. http://openlandtrust.com/2015/08/purchase-auldbrass-tickets. Lee, Matt & Lee, Ted. "Auldbrass Wasn't Rebuilt In a Day." The New York Times Magazine. November 30, 2003. http://www.umsl.edu/~sauterv/analysis/creativity/30WRIGHT.html.
Additional Information