Henry Doremus House
Introduction
Originally built around 1760, the historic Henry Doremus House has the distinction of being where General George Washington and Colonel Alexander Hamilton stayed from the evening of June 25th to the 27th. This was just a few days after the Battle of Springfield which took place on June 23. The house, which is listed on both the New Jersey and National Registers of Historic Places, is a simple brick and mortar building typical of the 18th century. It has never had any modern conveniences such as plumbing or heating.
Images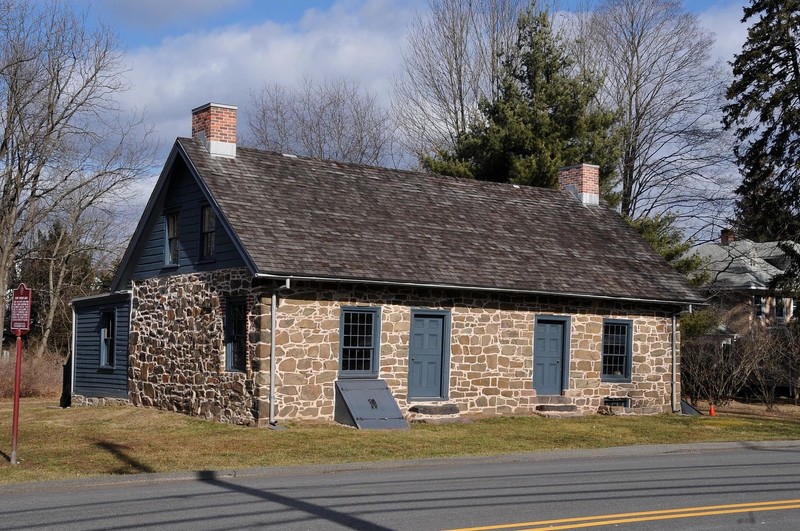 Backstory and Context
After the Battle of Springfield in June of 1780, General George Washington and the American Army went towards Whippany, New Jersey, which is about seven miles from Montville, where the Henry Doremus House is located. After traveling for many days George Washington was able to call the Henry Doremus House his headquarters for the next week with members of his military staff, including Alexander Hamilton. About fourteen months later, the French troops, led by General Rochambeau, marched passed the Doremus House on their way to the Battle of Yorktown. They probably did not stay here as the historical marker indicates but in Whippany.
The house is now a museum. Many elementary and middle schools come here to learn more about the Revolutionary War. The town has restored the house twice over the years, including after Hurricane Sandy in 2012.

Sources
"Henry Doremus House." Accessed November 3, 2016. http://www.njht.org/dca/njht/funded/sitedetails/henry_doremus_house.html.

"Revolutionary War Sites in Montville, New Jersey." Revolutionary War New Jersey. Accessed November 3, 2016. http://www.revolutionarywarnewjersey.com/new_jersey_revolutionary_war_sites/towns/montville_nj_revol...

Photo: Jerrye & Roy Klotz, M.D., via Wikimedia Commons
https://en.wikipedia.org/wiki/National_Register_of_Historic_Places_listings_in_Morris_County,_New_Je...
Additional Information