Washington House
Introduction
The Washington House was built as an immigrant hotel in the 1850s. That era saw an influx of European immigrants to the nation and to Two Rivers, especially Germans locally. The population more than quadrupled from 1848 to 1850, when we had 924 residents. The Washington House was built at about the same time as its neighbor, the Waverly Inn. Many other boarding houses were built around this time due to house all the new workers coming by ship and horseback.
Images
Inside of the Washington House.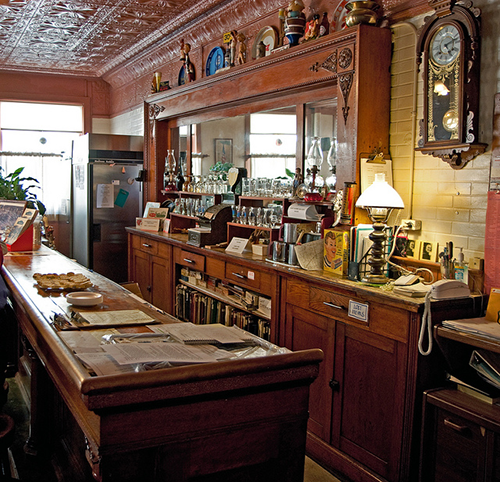 Outside of the Washington House.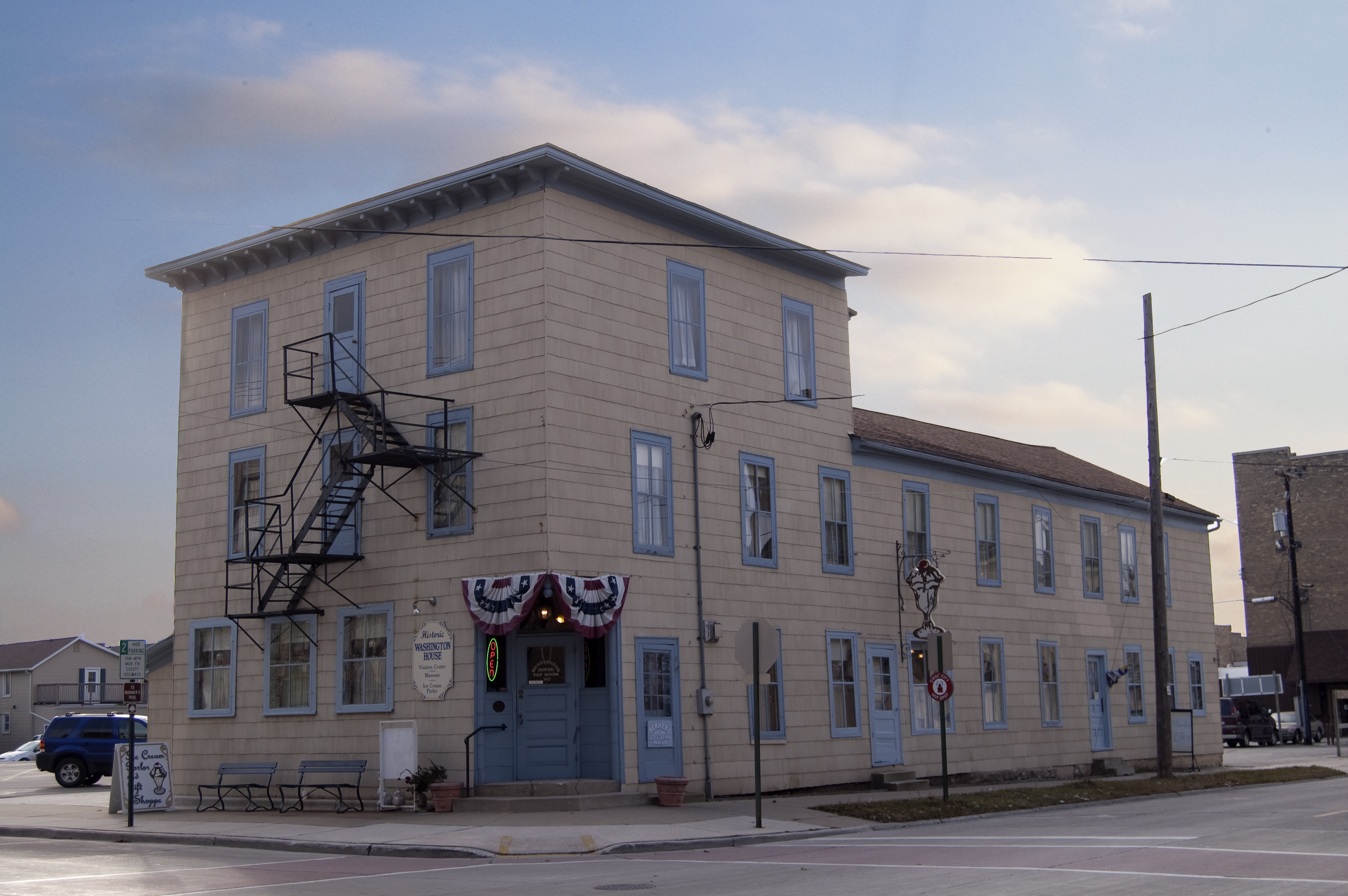 Old Black and White Photo of the Washington House in Two Rivers, WI.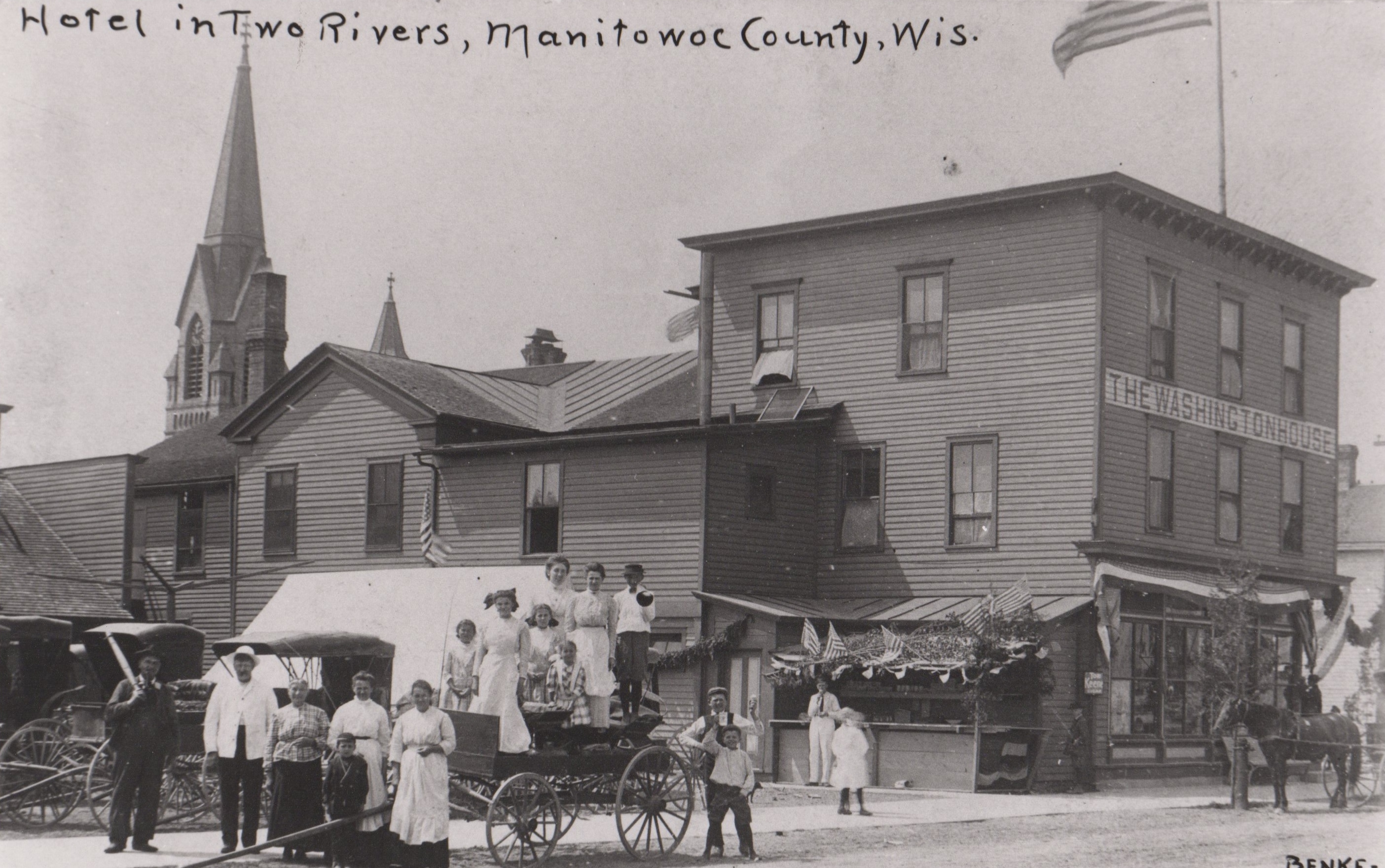 Backstory and Context
Washington House still has its original decorative tin ceiling. The murals in the ballroom were added in 1906 by unknown artists. They are mostly about life in Wisconsin. Also on display is work from Two Rivers native Lester Bentley. Bentley did portraits of President Dwight Eisenhower, three Wisconsin governors, a U.S. Supreme Court Justice, and the recruiting poster for the Coast Guard's women's unit in World War II.
18 different sundae flavors are offered at this replica of Ed Berners' Ice Cream Parlor where he invented the Ice Cream Sundae.
FREE ADMISSION OPEN DAILY
November though April: 9am to 5pm
May through October: 9am to 9pm
Sources
http://www.two-rivers.org/attractions.php#wash