Battery White
Introduction
During the Civil War, the Confederates decided to build an earthen battery on the Winyah Bay where it narrows to 1400 yards. Though not very large, it was fairly substantial and a formidable defensive post featuring 15 guns. It was built in 1862 and manned until the end of 1864. It is located on the Belle Island Yacht Club property but the club allows visitors to the site. Battery White was added to the National Register of Historic Places in 1977.
Images
Some earthenworks at the site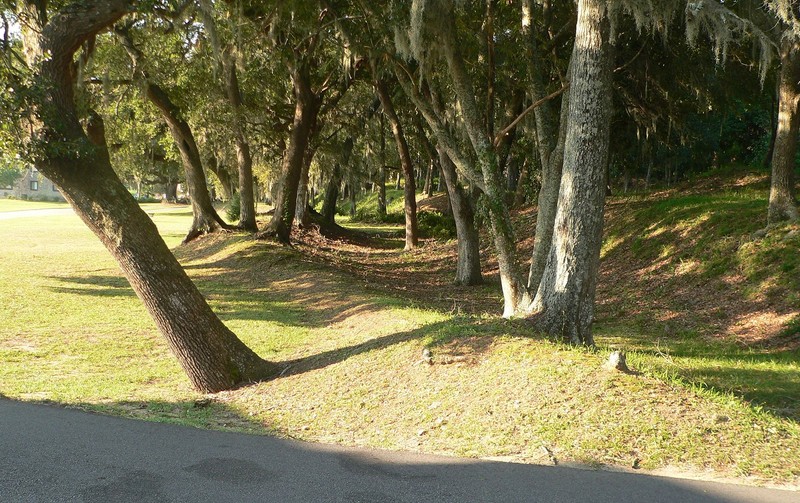 One of the canons on display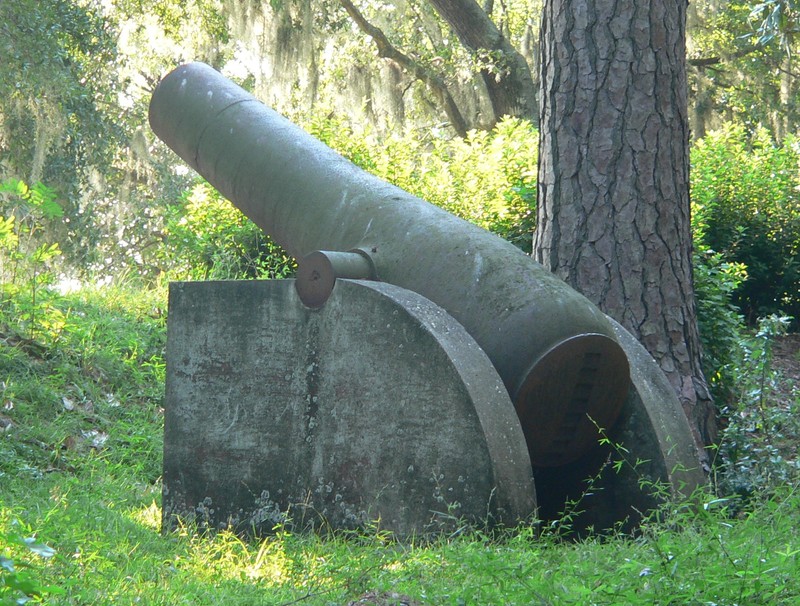 Backstory and Context
Though a substantial fortification, the commanding officers called for more men and armament but these were ignored. In October 1864, eleven men deserted and made contact with the commander of the U.S.S. Potomska and told him details about the battery. In February 1865 it was confirmed that the battery was abandoned by Union forces. Towards the late 1800s the plantation was landscaped and gardens were created. These opened to the public in the mid-1940s and remained so until 1974. It is not clear when the club opened.
Sources
"Battery White." Wikipedia. Accessed November 9, 2016. https://en.wikipedia.org/wiki/Battery_White.

Kappy McNulty and Donald R. Sutherland. "Battery White." National Park Service - National Register of Historic Places. November 16, 1977. http://focus.nps.gov/GetAsset?assetID=892c96f8-1056-48d1-b227-6f4db7cf2352.

Additional Information