Bayernhof Museum
Introduction
The Bayernhof Museum is housed in the 19,000 square foot home of the late Charles B. Brown III. Brown's home features his collection of music boxes and automatic musical instruments, including the "monkey" organ, carousel organs, a small roll-played toy saxophone, the Seeburg Pipe Organ Orchestra, the Wurlitzer Style A Automatic Harp, the Encore Automatic banjo, 3 reproducing vacuums, bird boxes, a phonograph, and a multi-phone.
Images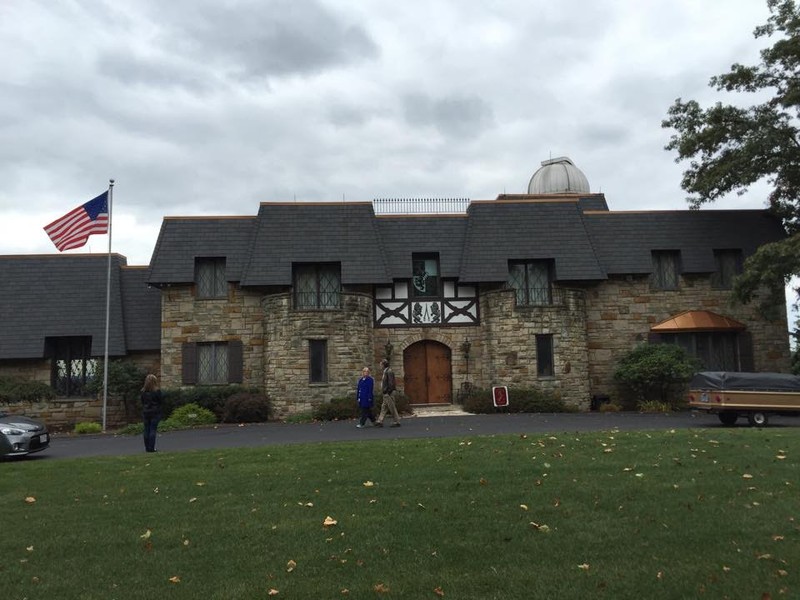 Some of Brown's music machines on display.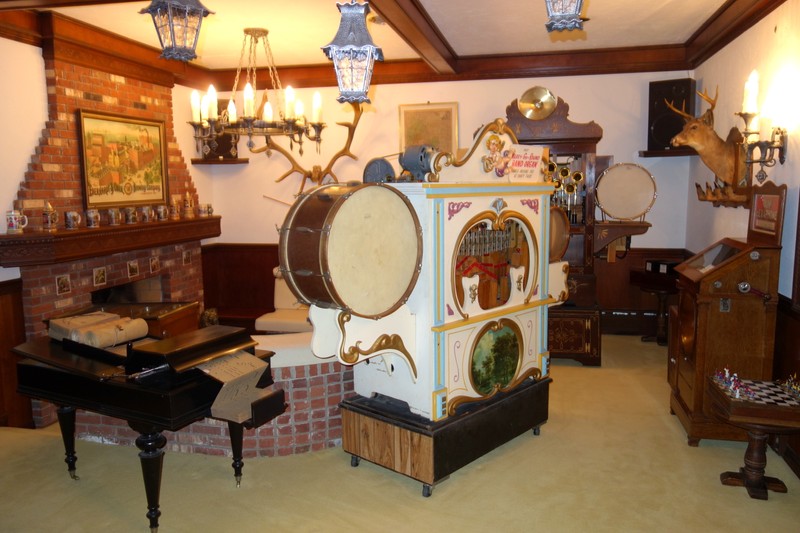 The Baynerhof's pool/grotto room.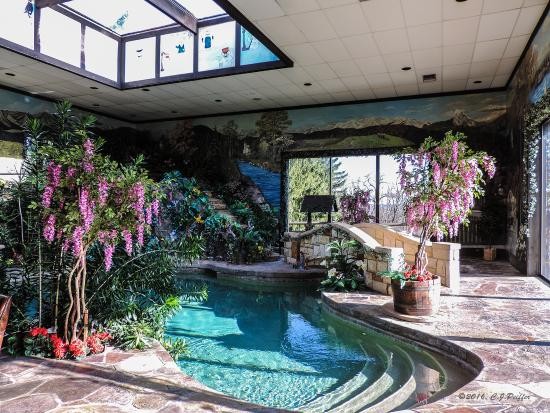 Backstory and Context
Charles B. Brown III was the founder and CEO of Gas Lite manufacturing until his death in 1999. He developed a passion for antique, automatic musical instruments and amassed an extensive collection that he wanted to share with others, requesting that the collection be displayed in his home. As a result, visitors get to see Brown's collection, which is featured in all the rooms of the home, and a beautiful, unique home that is laced with hidden doors and secret passages.
Construction on the German-style Bayernhof began in 1976 and wasn't finished until 1982. It sits on an 18-acre site that provides picturesque views of the Allegheny River and first opened as a museum in 2004. This unique, or eccentric mansion includes a rooftop observatory complete with its own retractable roof, 10 fireplaces, 8 full baths, 21 wet bars (to include one in each bedroom), and a fully restored copper still.
However, the mansion's most unique, or eccentric feature are its secret passages. One is hidden behind a mirror in one of the bathrooms, while another, known as "The Cave" (I'm Batman) includes a faux cave complete with faux stalagmites and stalactites, and small waterfalls and pools. It runs from the mansion's lower level and takes one to the indoor pool/grotto area that features a 10-foot waterfall.
Sources
Creagh, Kevin. "Off the Beaten Path -- The Bayernhof Museum." The Point of Pittsburgh. January 22, 2015. Accessed November 14, 2016. http://www.thepointofpittsburgh.com/off-the-beaten-path-the-bayernhof-museum/
Forringer, A. A., "The Bayernhof Museum." Stories and Quotes from the Mind and Keyboard of A.A. Forringer. April 2, 2016. Accessed November 14, 2016. https://aaforringer.com/2016/04/02/the-bayernhof-museum/
Crompton, Janice. "A Best-Kept Secret: Hilltop Museum in O'Hara Holds a Host of Unusual Attractions." Pittsburgh Post-Gazette. April 1, 2016. Accessed November 14, 2016. http://www.post-gazette.com/local/north/2016/04/01/A-best-kept-secret-Hilltop-museum-in-O-Hara-holds...
Additional Information