Martilla-Pettingel and Gorder General Merchandise Store
Introduction
This 1906 store still serves as an example of Finnish architecture and style in operation. Created by a Finnish immigrant and his Norwegian partner (also an immigrant) in Frederick, the store closed down a few years later. Four Finnish immigrants opened up their own store in the same building in 1918. This historic building is still in operation as a general store.
Images
The mercantile store as it looks today.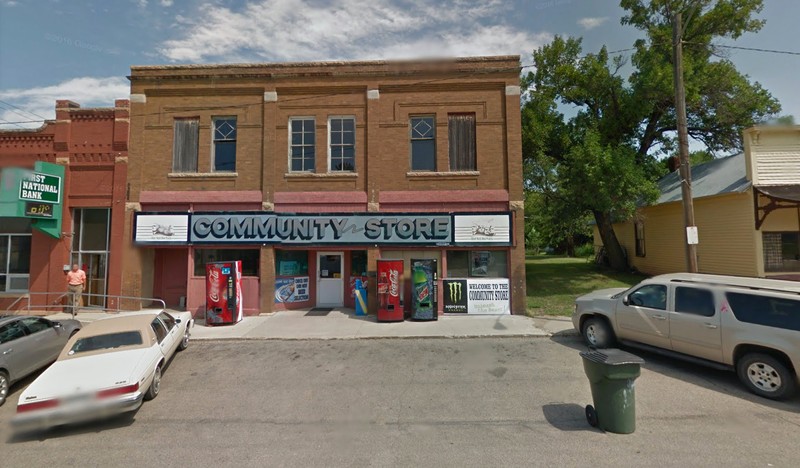 Backstory and Context
Built in 1906, the store was run initially by Finnish immigrant August Martilla, Norwegian immigrant Paul Groder, and E. G. Pettingel. The store, which sold drugs, hardware, and general goods, closed a few years after it opened. In 1918, four Finnish immigrants opened a new store in the building, the Co-Operative Mercantile Store. Cooperative businesses were essential community establishments among Finnish immigrants, as agricultural work in Finland was frequently shared as well.
Today, the store is known as "The Community Store."


Sources
Torma, Carolyn. "National Register of Historic Places Inventory - Nomination Form: The Architecture of Finnish Settlement in South Dakota" (PDF)