Blair-Caldwell Library
Introduction
Part of the Denver Public Library System, the Blair-Caldwell African American Research library offers a number of exhibits that preserve and share the history of Denver's Black communities, as well as a dedicated Black history research library on the second floor. The first floor offers traditional local library resources and services, as well as the African American Leadership Gallery and numerous exhibits related to local history.
Images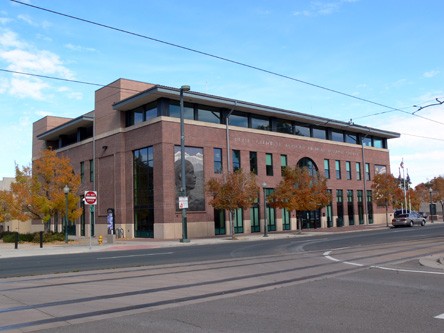 The library's main circulation desk is surrounded by this mural showing African American history and Black contributions to the city of Denver.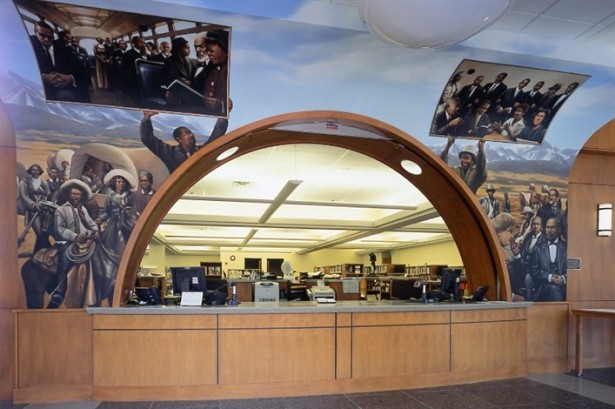 The former Five Points Public Library circa 1980. This a one-room library that served the community prior to the construction of the Blair-Caldwell Library.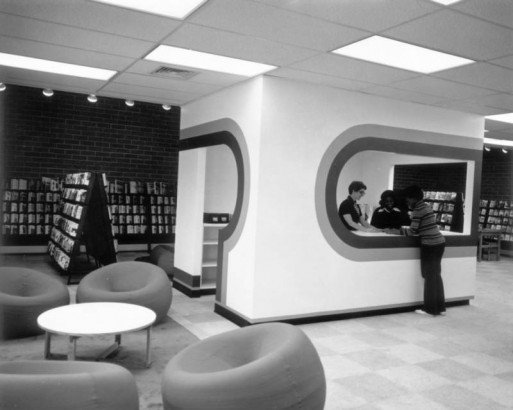 After three years of planing and raising funds, supporters break ground for the new library in 2002.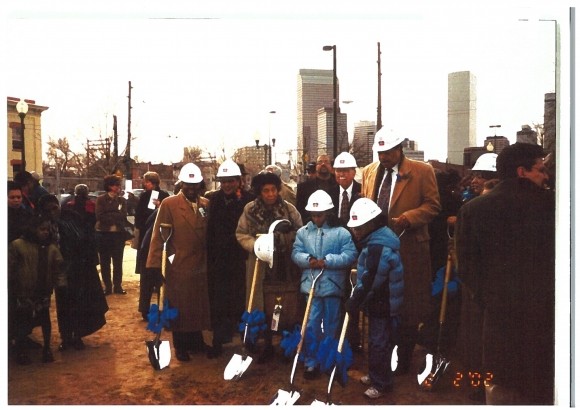 Backstory and Context
For decades, residents of the Five Points neighborhood sought to expand the small, one-room library that shared space with the offices of Denver Human Services. In 1999, former Wilma Webb and her husband, former mayor Wellington Webb, established a committee that worked to create a plan to replace this small library with a much larger and modern facility. With leadership provided by several Denver librarians, the committee not only worked to create a new facility, but began the effort to chronicle the history of the Five Points neighborhood in anticipation of creating a local history research library within the community library.
Sources
"Blair Caldwell Library, A Brief History," Denver Public Library website (Accessed 12/1/2016). https://history.denverlibrary.org/news/brief-history-blair-caldwell-library.
Rachel Simpson, Preserving African American History. History Colorado. February 01, 2003. Accessed December 10, 2016.
Additional Information