Linden Place
Introduction
This historic mansion was built for George DeWolf by architect Russell Warren. George Dewolf, like his uncle James DeWolf and several other prominent New England merchants who lived in this era, derived most of his fortune from the slave trade. Reflecting the similarities between many antebellum plantation homes in the South that are used primarily as wedding venues, Linden Place derives most of its income from hosting events and downplays its connection to slavery on its website. The family owned the home for nearly two centuries and many leading industrialists and political leaders have called Linden Place home. The home was visited by several U.S. Presidents and was also used to film the 1974 version of the Great Gatsby.
Images
The house serves as a venue for public and private events while the barn contains a small museum.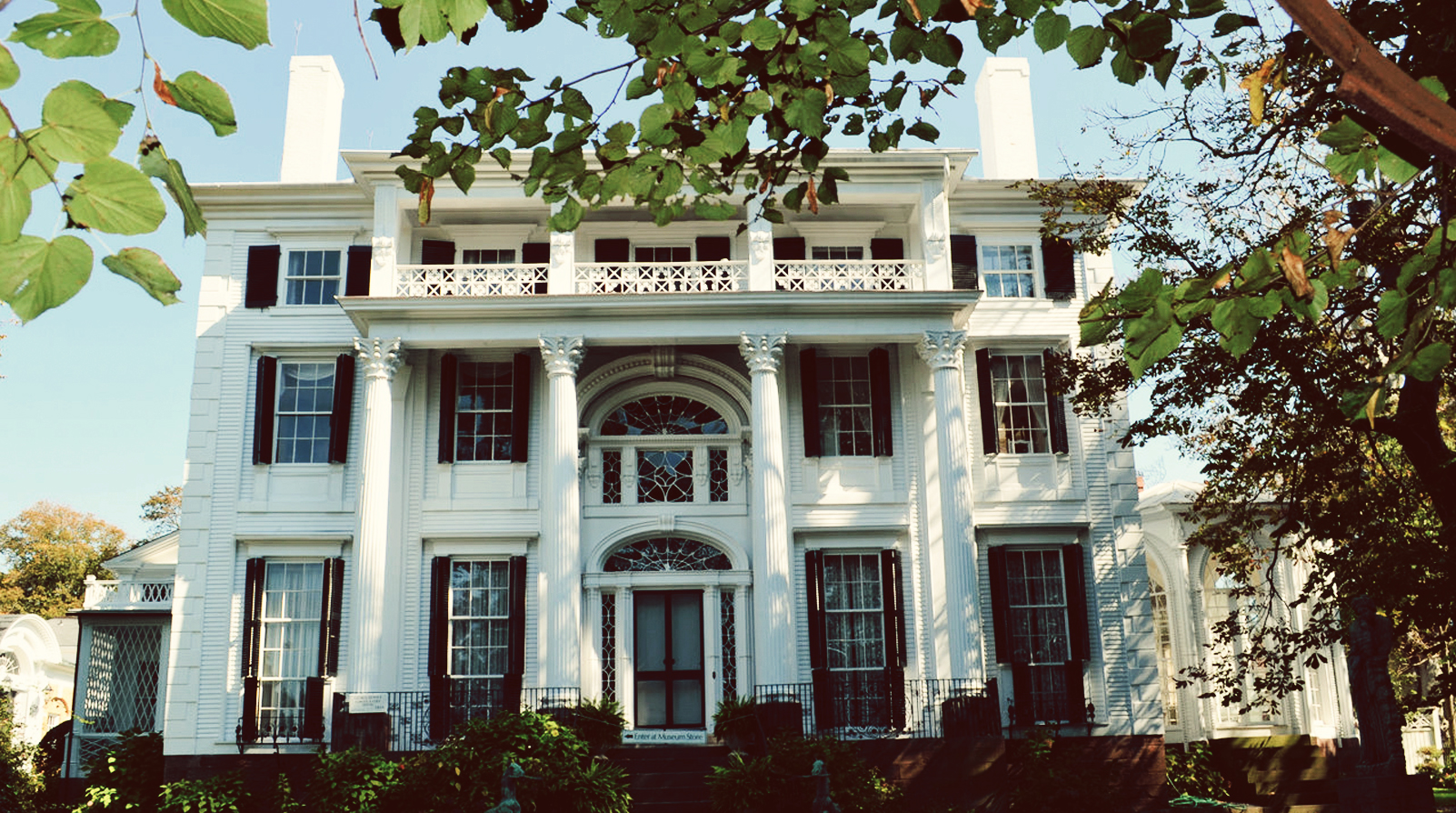 Learn more about the DeWolf family and their connection to the slave trade with this book by Cynthia Mestad Johnson.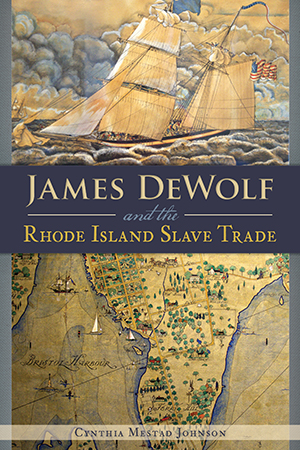 Backstory and Context
Thousands of Africans lost their lives, and an additional thirty thousand lost their freedom to enrich the DeWolf family during the late 18th and early 19th century. The DeWolf family used this money to do more than erect lavish homes, as the Bank of Bristol and many other leading businesses were built with funds that were directly related to the slave trade.

Visitors to the home are likely to hear about the many influential business leaders who lived in the home, such as the founder of United States Rubber, now doing business as Uniroyal-one of the leading American tire manufacturers. The tour also includes a visit to the exquisite gardens and exhibits of fine art.
Sources
Jay Coughtry.
The Notorious Triangle: Rhode Island and the African Slave Trade, 1700-1807
(Philadelphia: Temple University Press, 1981)
James DeWolf and the Rhode Island Slave Trade. Newport Historical Society. Accessed December 18, 2016. http://www.newporthistory.org/events/event/james-dewolf-and-the-rhode-island-slave-trade/.
Additional Information