Historical Markers: The Founding of "Red Stick" - How Baton Rouge Got its Name & Johnny Rivers B.1942
Introduction
Attached to pole underneath a pedestrian bridge next to the Louisiana Art and Science Museum are two historical markers. One describes a little bit about the how Baton Rouge got its name and the other commemorates the musician Johnny Rivers, who had hit songs in the 1960s and 1970s such as "Secret Agent Man." Baton Rouge is French for "red stick."
Images
The Founding of "Red Stick" marker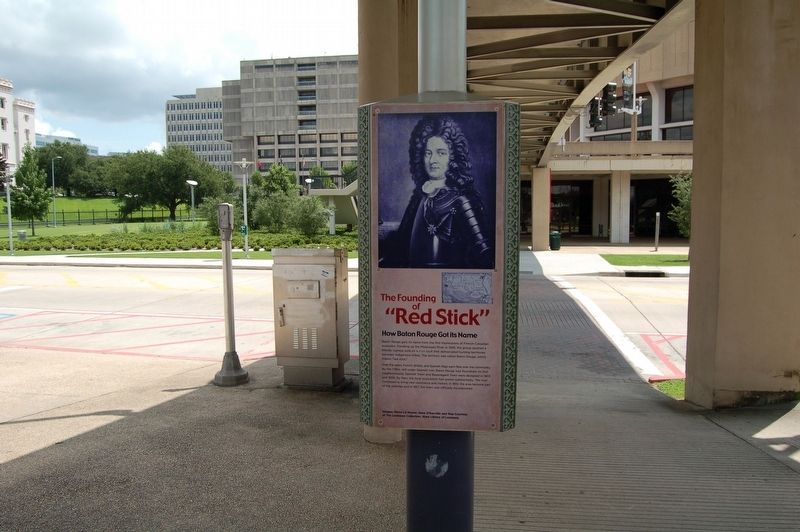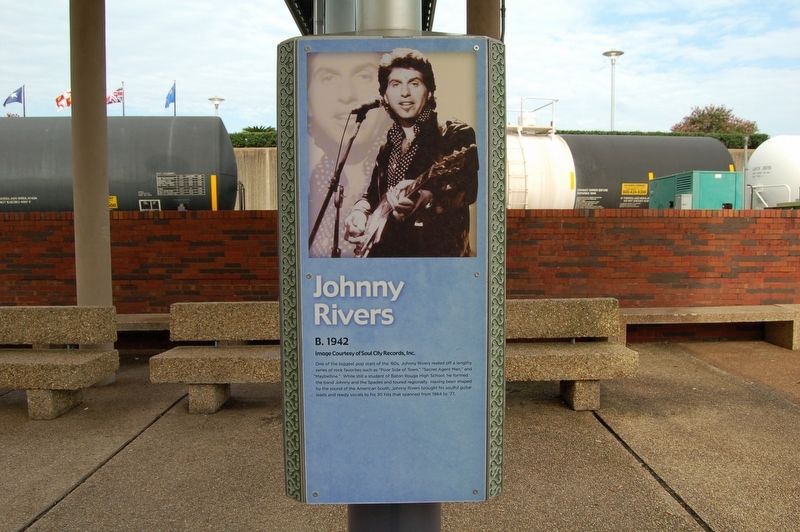 Backstory and Context
Johnny Rivers was born in New York in 1941 but his family moved to Baton Rouge in the 1950s. While in high school he formed his own band called "Johnny and the Spades" in the 1950s. Eventually, he made his way to New York where his career began to take off.

The French were the first Europeans to explore the mouth of the Mississippi River. In 1699, a contingent of forty men led by explorer Pierre Le Moyne, also known as Sieur d'Iberville, reached the mouth. The men saw on a bluff a bloody cypress pole—i.e. the "red stick"—that marked the boundary of hunting areas for the native tribes in the area. Le Moyne would return to explore the area a few more times in the coming years. Baton Rouge steadily grew during the 18th century before finally being officially incorporated into the American colonies in 1817.

Sources
"Biography." Johnny Rivers Official Website. Accessed December 27, 2016. http://www.johnnyrivers.com/jr/biography.html

"The Founding of "Red Stick" - How Baton Rouge Got its Name." The Historical Marker Database. Accessed December 27, 2016. http://www.hmdb.org/marker.asp?marker=96683.

"Pierre Le Moyne, Sieur d'Iberville." New Advent - Catholic Encyclopedia. Accessed December 27, 2016. http://www.newadvent.org/cathen/07614b.htm.

Photos by: Bernard Fisher