W.J. Quarles House
Introduction
This historic home once belonged to its namesake, W. J. Quarles, who was one of Long Beach's early and most influential residents. He played a key role in developing Long Beach as a thriving town. He built the house c. 1892. It is privately owned and not accessible but it is possible to see the house from the road. It was added to the National Register of Historic Places in 1980 and designated a state landmark in 2012. It was moved about 400 feet from its original location to make room for commercial development in 2011, after which point it was renovated.
Images
W.J. Quarles House. Source: Wikimedia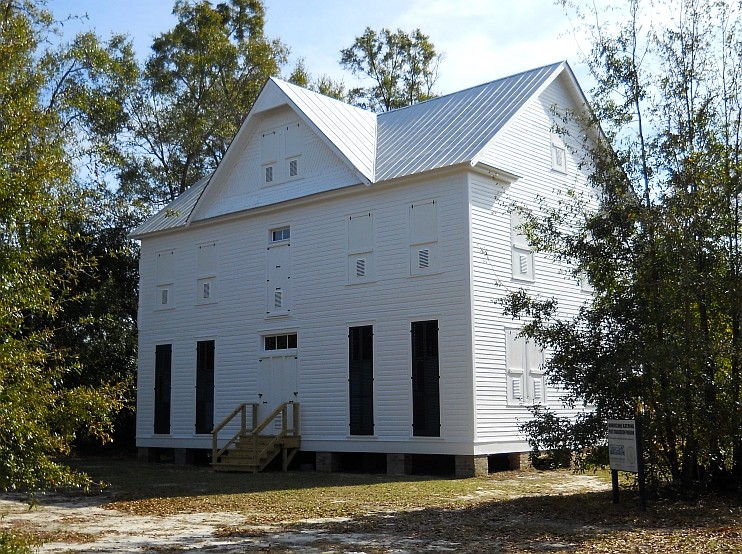 Backstory and Context
Quarles was a teacher, farmer, businessman, and postmaster in Long Beach. He arrived with his family in 1884 from Tennessee; there were only thirteen families here. He started working as a teacher in Tennessee and continued to do so in his (first) house during the first two years after it was built. A school was finally built in 1886. He also donated money, lumber and land to build another school, which was named after him. For these reasons Quarles was called the "father" of the town's school system. He also opened the town's first store and post office in a small structure located near his house. He was appointed the town's first postmaster. Additionally, he and his friend Jim Thomas started a truck farming business in 1884, which grew into a thriving industry by 1900. Quarles also started to grow pecans.
Sources
Alexander, Mrs. Frank. "W.J. Quarles House and Cottage." National Park Service - National Register of Historic Places. October 16, 1980. https://focus.nps.gov/pdfhost/docs/NRHP/Text/80002244.pdf.

"W.J. Quarles House and Cottage." Mississippi Department of Archives and History. Accessed December 28, 2016. http://www.apps.mdah.ms.gov/Public/prop.aspx?id=10793&view=facts&y=738.