INFINITY Science Center
Introduction
The INFINITY Science Center is a museum/visitor center dedicated to the education of aerospace history and exploration, science and technology, and earth science and environmental stewardship. It is the public portion of the John C. Stennis Space Center located not far to the north. The Space Center is NASA's main rocket testing facility. The museum opened in 2012 features numerous exhibits and galleries focusing on various science and space-related topics. There is also an education wing, theaters, and live programs and demonstrations. There are artifacts on display outside as well, including the set of five large engines built for the massive Saturn S-C1 rocket that took astronauts to the moon (these engines were not in the end used; they were the first of three sets of the Saturn rocket series). Other highlights include a flight simulator, a boardwalk on the grounds of the museum from which visitors can observe different natural habitats, and a segment of a 100-mile Heritage Trail.
Images
The INFINITY Science Center opened in 2012 and focuses on the STEM subjects, aerospace,and earth science.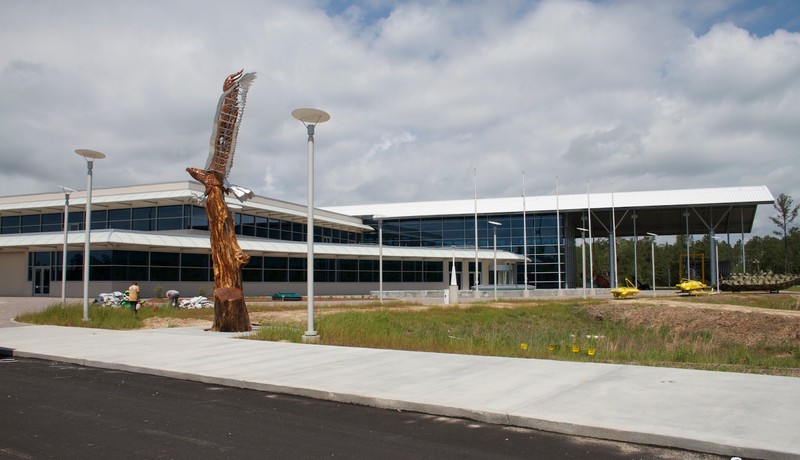 The flight simulator can hold up to 15 people.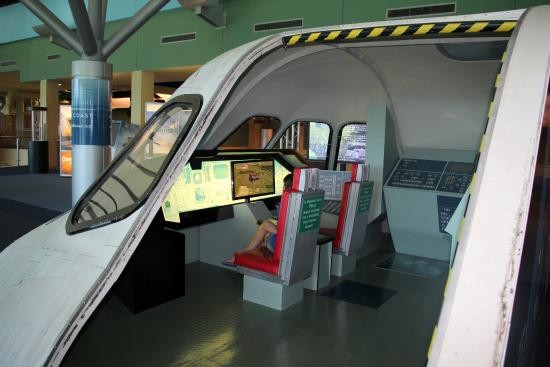 The massive Saturn V engines and a portion of the rocket itself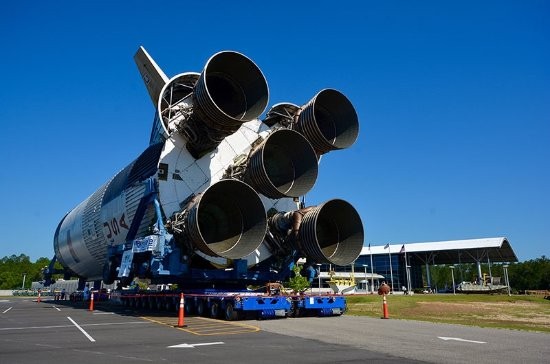 Backstory and Context
The Space Center, listed on the National Register of Historic Places and a National Historic Landmark, was built in 1965 as NASA's main rocket testing facility. All of the rockets for the Apollo program were rigorously tested and certified here before being shipped (by barge) to the Kennedy Space Center in Florida. Needless to say, the rockets needed to perform perfectly. Testing continues on rockets today.
Sources
Butowsky, Harry. "Rocket Propulsion Test Complex." National Park Service - National Register of Historic Places. October 3, 1985. https://focus.nps.gov/GetAsset?assetID=3f487e88-fe2c-4cac-a72f-0ab0701f03a3.

"Our History." INFINITY Science Center. Accessed January 2, 2017. http://www.visitinfinity.com/about/our-history.
Additional Information