Lower Ninth Ward Living Museum
Introduction
The museum celebrates the history and culture of the Lower Ninth Ward, the area of New Orleans that suffered the worst of Hurricane Katrina and the levees that ultimately failed to protect the city. It was founded in 2011 by Dr. Caroline Heldman and Ian Breckenridge in response to the slow rebuilding efforts in the ward. Though small, the museum serves as important link to the past. Its exhibits are dispersed in six rooms and feature photographs and information about the neighborhood since the 1700s, when it was a colony for escaped slaves. Other topics include the role the ward played during desegregation, important historical figures from the area, the ward's legacy of community social justice and activism, and Hurricane Katrina and his aftermath. In addition, the museum has recorded over 60 oral histories from residents in the ward. Lastly, the museum also serves as an important community center, offering after school programs from children such as workshops in arts and crafts, poetry, and youth leadership.
Images
The Lower Ninth Ward Living Museum was founded in 2011.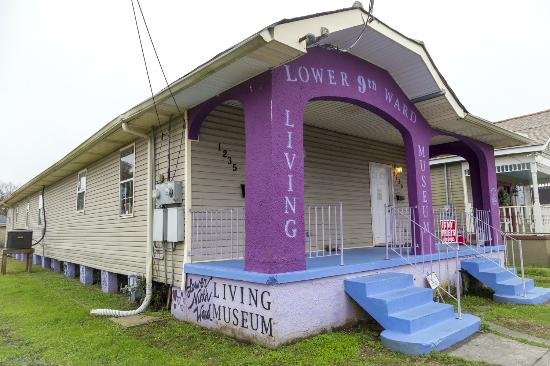 Sources
"About Us." Lower Ninth Ward Museum. Accessed January 19, 2017. http://l9livingmuseum.org/wp/?page_id=45.
Additional Information