al-Masjid al-Awwal, First Muslim Mosque of Pittsburgh
Introduction
Located in the former Wylie Avenue Branch of the Pittsburgh public library system, al-Masjid al-Awwal is a mosque that offers both secular and religious instruction, including courses related to Islamic history and culture. African American residents of the city established the mosque in the 1930s. At that time, it was not only the first mosque in the city but also one of the first mosques established by converts to Islam in the United States.
Images
The First Muslim Mosque of Pittsburgh was established in the 1930s. The building still has "Carnegie Library" carved in stone above the main entrance.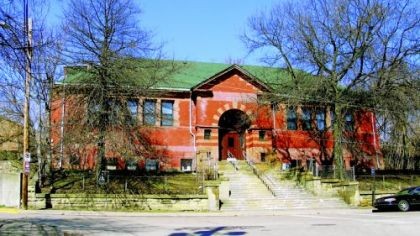 This banner above the entrance welcomes members and visitors to al-Masjid al-Awwal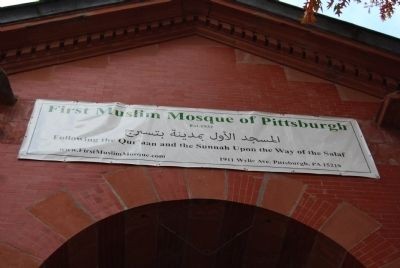 Backstory and Context
According to scholar Patrick Bowen, who specializes in the study of Islam in the United States, Pittsburgh was the center of the movement among African Americans who converted to Islam in the mid-20th century. The Islamic Center of Pittsburgh was founded many years after this mosque, but with the city's growing international population, it has grown to include a larger congregation and serves mostly non-convert populations from the Middle East.
Sources
Bolotnikova, Marina. "How they came to choose Islam; Muslim converts in Pittsburgh share stories about the faith they've embraced." Pittsburgh Post-Gazette, August 04, 2013.


Additional Information