National American Bank Building (New Orleans)
Introduction
This 24-story, 330 feet-tall building was completed in 1929 and housed the New Orleans branch of the National American Bank. One of New Orleans tallest buildings, the bank closed in 1949. For the next few decades it was unused and then used for various businesses. It is now an apartment complex called, 200 Carondelet--which also happens to be the building's address.
Images
2 overlapped photos comparing the National American Bank Building and New Orlean's skyline in 1929 and 2008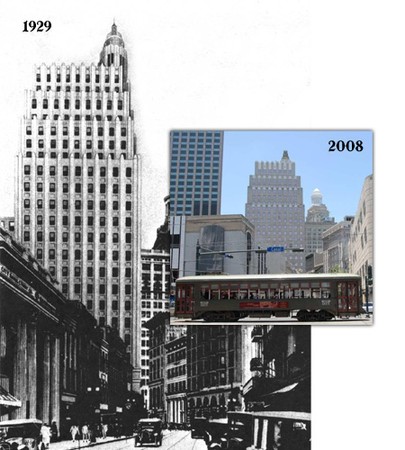 Top of the building as it looks today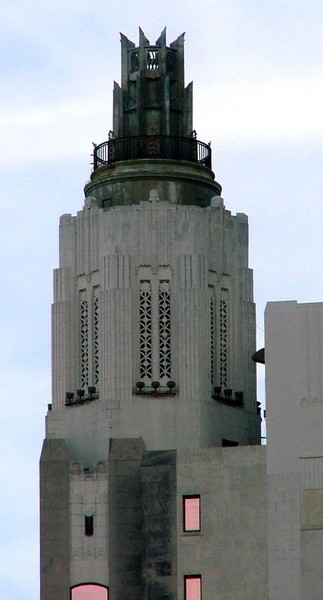 Top of the building soon after it opened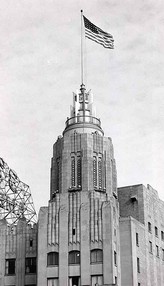 Backstory and Context
*Information provided by the 200 Carondelet website*

"200 Carondelet is a historic 24-story skyscraper located in the heart of the Central Business District. Built in 1929 and listed on the National Register of Historic Places in 1986, 200 Carondelet offers residents a stylized exterior from the past with a state of the art interior complete with all the modern day amenities. According to the Louisiana National Register of Historic Places, 200 Carondelet "is only one of four Modernistic skyscrapers in the state and the only one in New Orleans."

Interestingly, 200 Carondelet highlights the Gothic style of architecture made famous throughout the 1920s, yet also offers an elaborately designed water tower and building details that nod to the emergence of the Art Deco period. Brass doors with elegant motifs, carefully restored marble lobbies, and a beautiful limestone and granite facade accentuate the elegance that is 200 Carondelet."


Additional Information