Odd Fellows Rest Cemetery (New Orleans)
Introduction
The land for this cemetery was purchased in 1847 by the society, The Odd Fellows, for the purpose as a place bury the society's deceased members. Opening in 1849, the cemetery is one of New Orleans's oldest cemeteries. However, beginning in the late 1800s and throughout the 1900s, even to today, the cemetery slowly became neglected. The neglect has caused the cemetery to be placed in New Orleans's "Most Endangered Sites" list. There is only one known member of the Odd Fellows residing in New Orleans. There are over 500 Odd Fellows buried within and much of the tombs and architecture contain Odd Fellow symbols.
Images
Oven's Row, Odd Fellows Rest Cemetery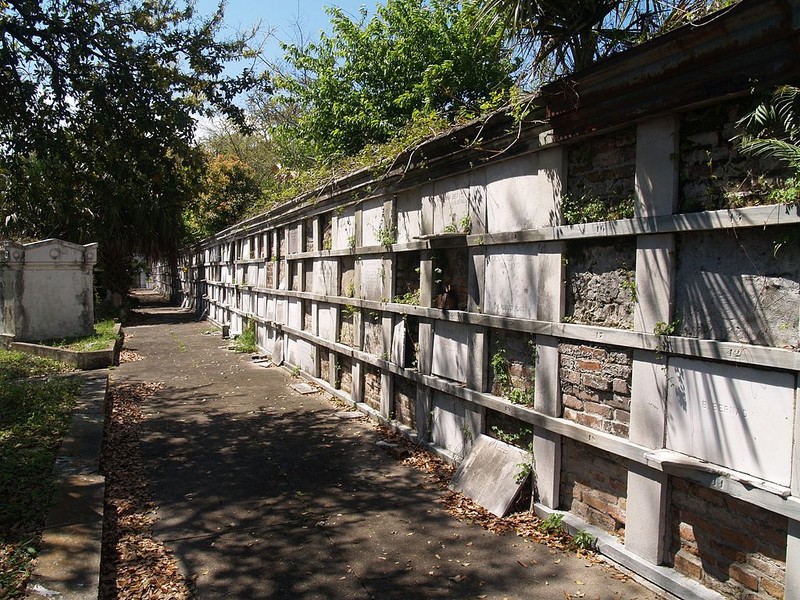 Some of the cemetery's unique tombs with Odd Fellow symbols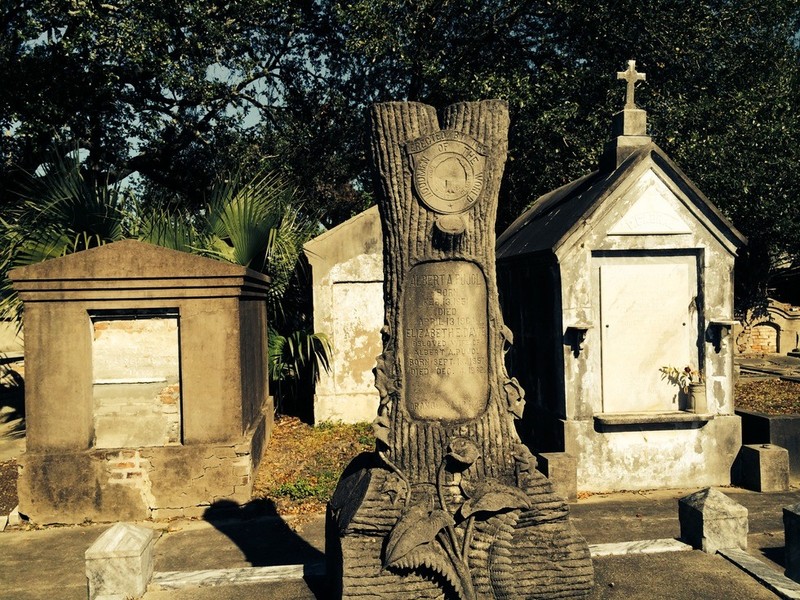 Resting place of Anson Fairchild. One of the few Odd Fellow/military tombs found within. After being killed in the 1862 Battle of Shiloh, his body was retuned for burial in his hometown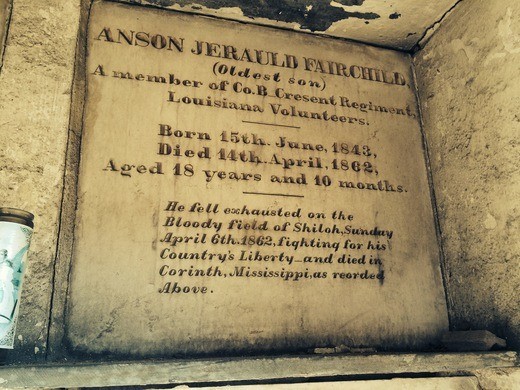 The cemeteries old gate and entrance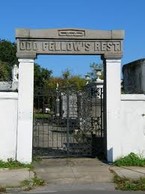 Backstory and Context
The Independent Order of Odd Fellows, a secret benevolent society, had its New Orleans beginnings in 1831. In 1847 the Grand Lodge of the order' purchased a portion of the present cemetery site for $700 from Henry Mitchell. This site adjoins St. Patrick Cemetery No. 2 at the intersection of Canal Street and City Park Avenue. Odd Fellows Rest was later enlarged by donations of land from the Fireman's Charitable Association, Henry Bier, and George Allan. The cemetery was dedicated in 1849 with great pomp and ceremony. There was a grand procession highlighted by an elaborately decorated "funeral car" which carried the remains of sixteen deceased members of the organization that had been gathered from other cemeteries. These remains were the first interments in the new cemetery.

Eventually the walks of the cemetery were laid out and named for Louisiana's past grand masters of the Order. By 1852 two hundred burial vaults had been erected and the tomb of the Teutonia Lodge No. 10 finished. Two sides of the cemetery were enclosed with wall vaults and by the 1930s nearly all the land in the small cemetery had been sold and built upon. By the 1960s, the traffic situation at the intersection of Canal Street and City Park Boulevard had become such a problem that the City of New Orleans made a proposal to the Odd Fellows for the transfer of the cemetery. But after months of negotiations they failed to reach agreement, and so Odd Fellows Rest, despite the neglect and vandalism it has suffered in recent years, has remained in its original location.
Additional Information