Copley-Thaw Hall
Introduction
Copley-Thaw Hall was the result of a donation by Mary Copley Thaw, the daughter of Josiah Copley the namesake of the original Copley Dormitory. Recognizing the need for larger living areas due to Parks expanding student population, Copley Thaw wished to name the new men's dormitory after her father and her husband, both charitable individuals. The building now houses classes and teacher's offices as well as the campus newspaper and the broadcast center.
Images
Copley-Thaw under construction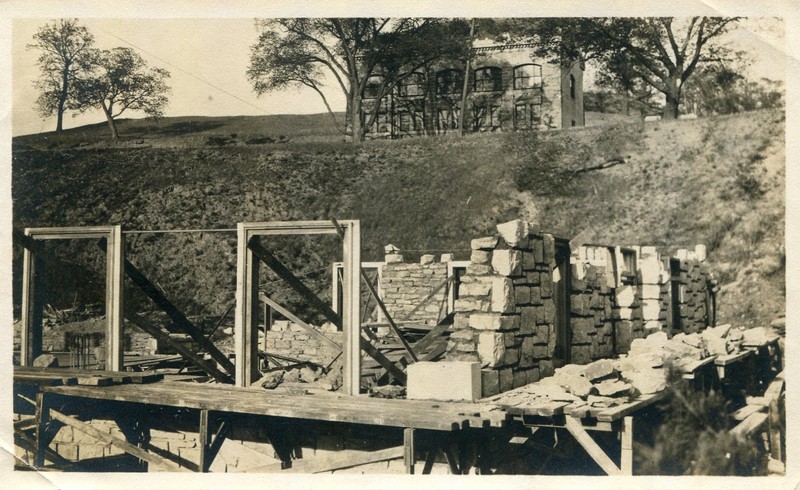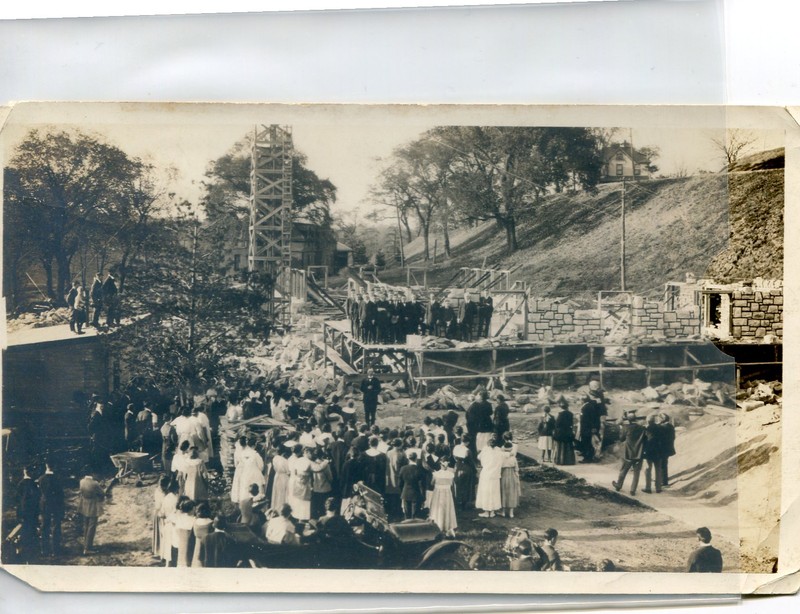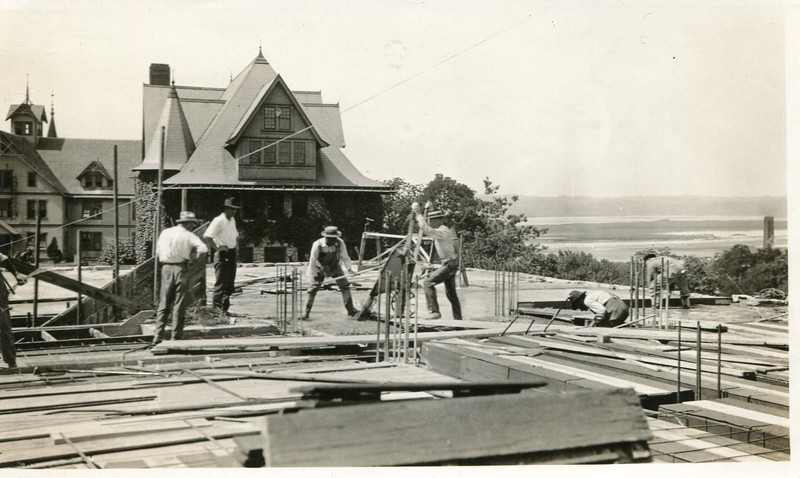 The original Copley dormitory
A dorm room for the new Copley-Thaw Hall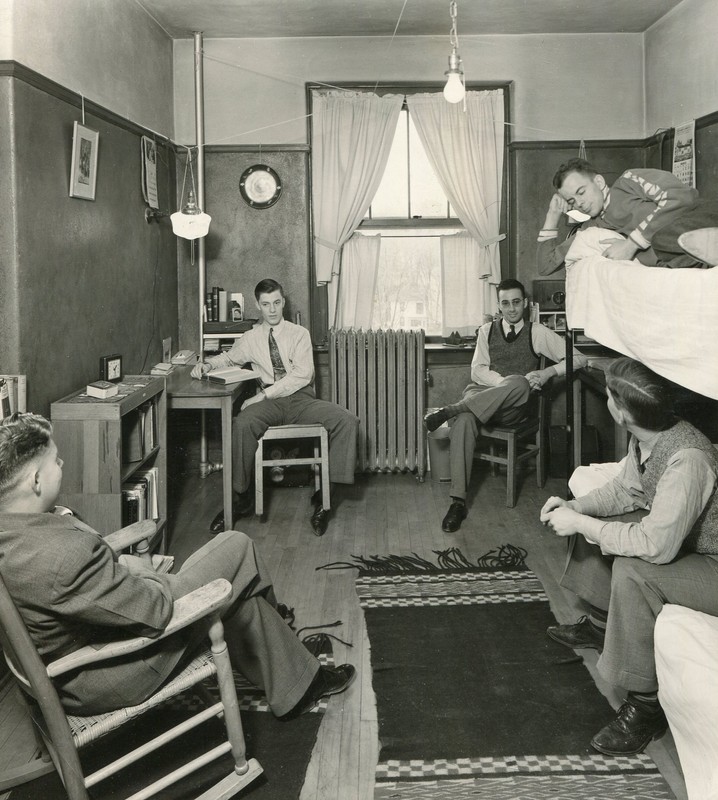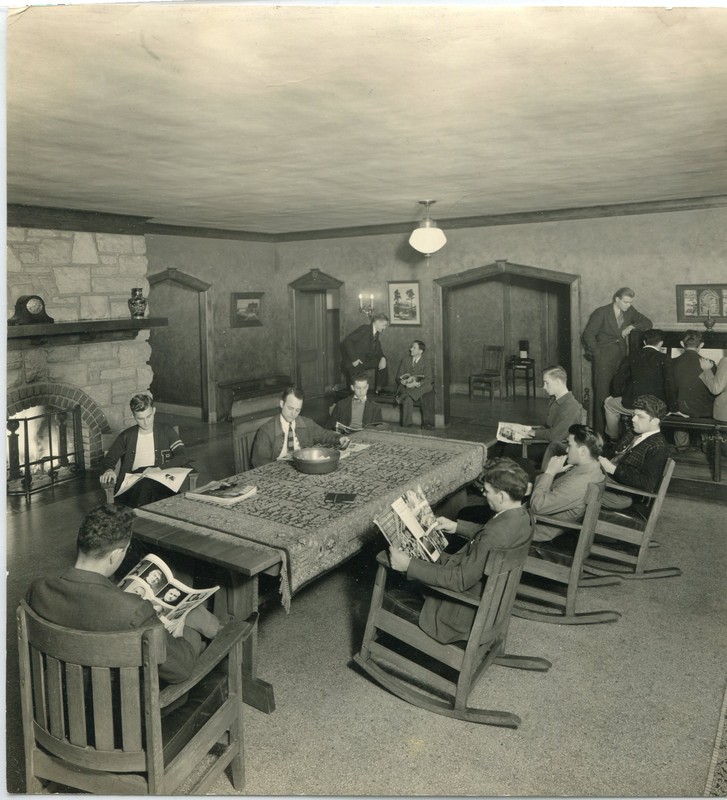 The entrance to Copley-Thaw Hall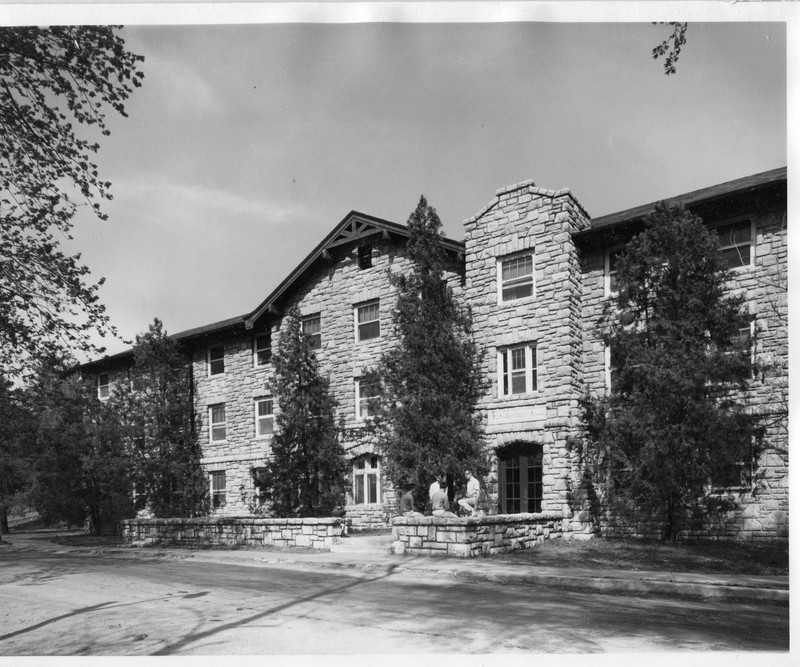 Present day front entrance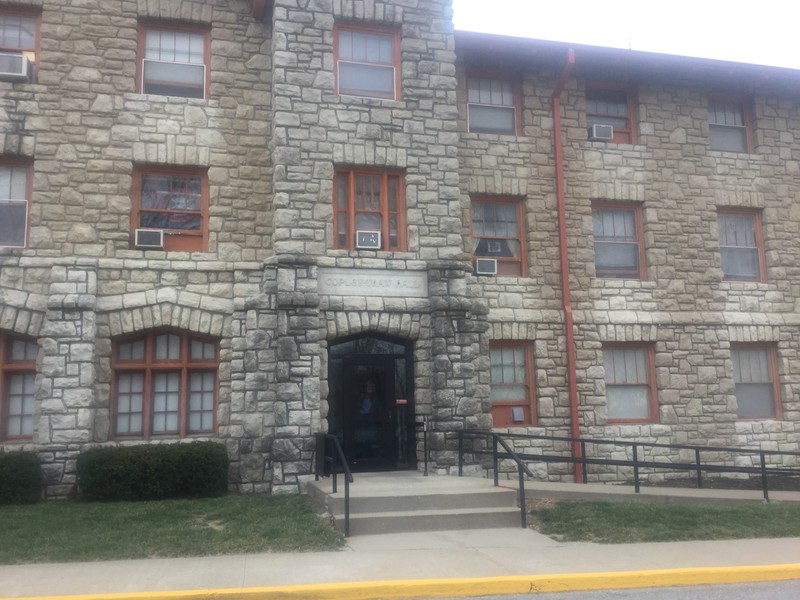 The view of Copley-Thaw from the top of the hill
A brochure detailing the Copley-Thaw Radio Show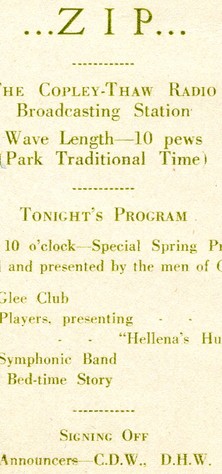 Backstory and Context

The original Copley Hall was built as the result of a tragedy. The first dormitory, known as the Rock House, had stood for as long as the original school building and had housed roughly one hundred male students. On December twenty-ninth, 1883 the dormitory suffered from a fire in the roof and though the students formed a bucket brigade to combat the fire the building could not be saved, at the time President McAfee was back east attempting to raise money to purchase land that was put up for sale by George Park, to expand the college. After receiving letters explaining the situation from members of the college McAfee decided to stay east and attempt to raise the appropriate money to build a new dormitory. After the building was finished many names were put forward by students and faculty, many names coming from the various donors to the project, ultimately the name chosen came from McAfee himself citing a long standing friendship and supporter of the Park Family Program in the form of Josiah Copley.

Josiah Copley was a member of the Board of Trustees of Highland University, from which President McAfee and the "Original Seventeen" students came to build Park College. He was a strong supporter of the family program that drove Park in its early years, trading farming and housework for education. Copley encouraged McAfee to strike out on his own and create a college around the fledgling program that started at Highland and lent support to the new college when he was able.

Mary Copley married William Thaw in 1867, an American businessman Thaw made his fortune by starting a shipping business using the Pennsylvania canal system, before investing heavily in the Pennsylvania Company Railroad. The Thaws philanthropy focused heavily on education and the arts and continued up until their deaths.
Sources
Copley-Thaw Hall Records. Fishburn Archives and Special Collections. Park University, Parkville, MO.
Beck, Bill. Fides et labor: 140 years of pioneering education: the story of Park University. Virginia Beach, VA: The Donning Company Publishers, 2015.

Additional Information