Thompson Commons Student Center
Introduction
The Thompson Commons was built in 1927, it originally housed the communal dining hall and a community room for study and entertainment.
Images
The student body stands before being seated for dinner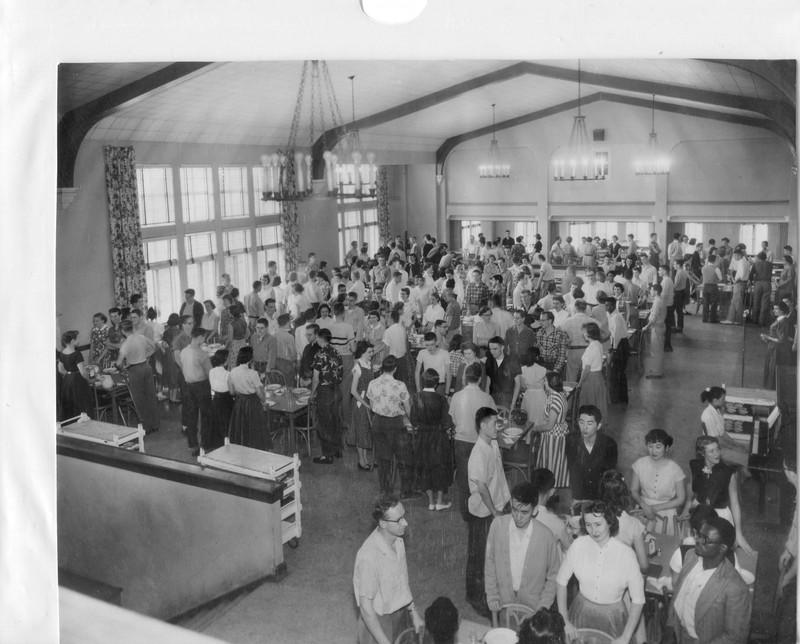 Students setting the tables before a meal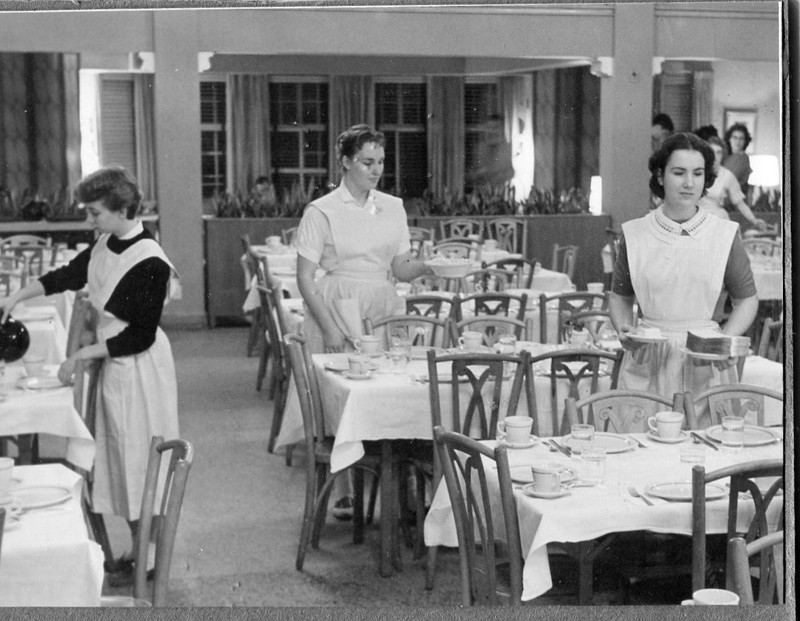 The dining area after it was converted into a cafeteria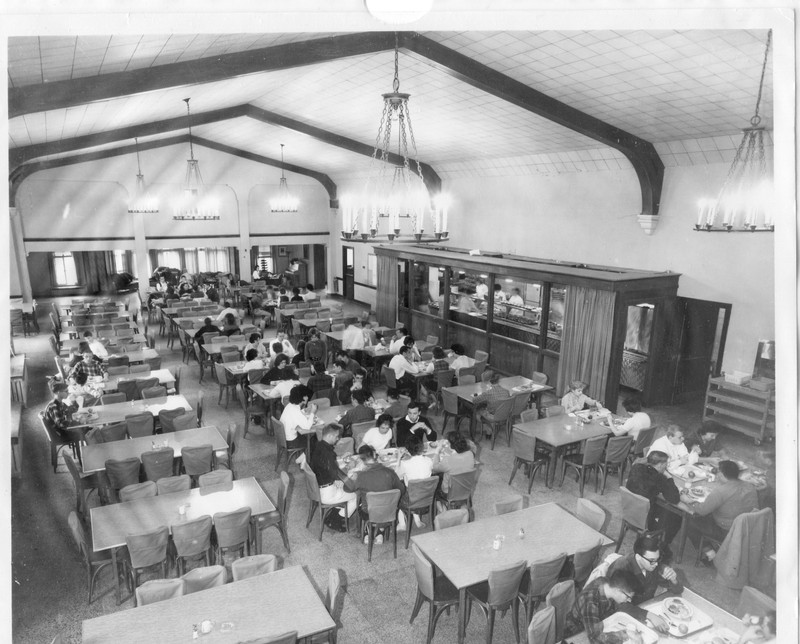 Students playing pool in the common area of Thompson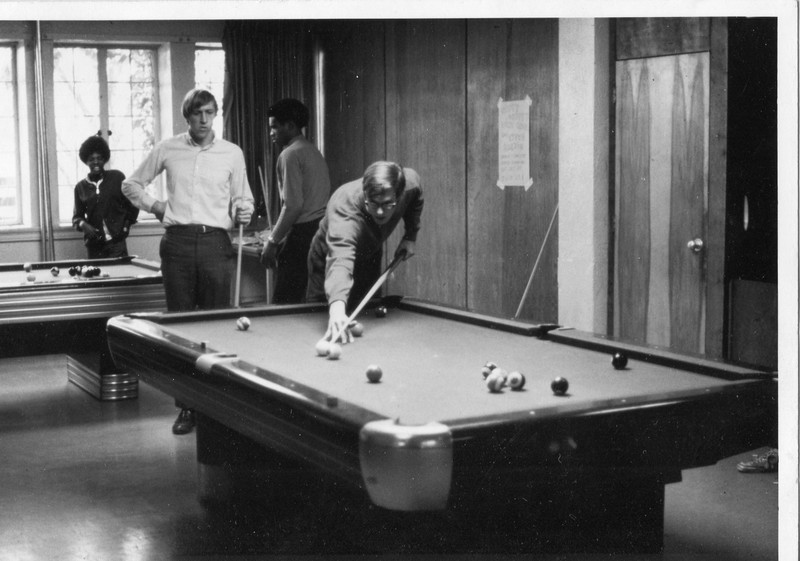 The front entrance of Thompson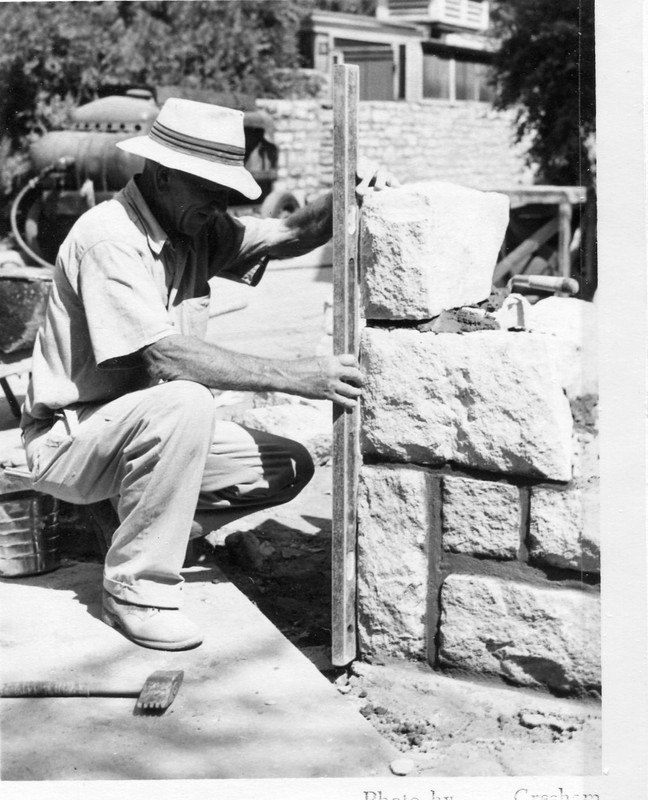 Students eating in the Cafeteria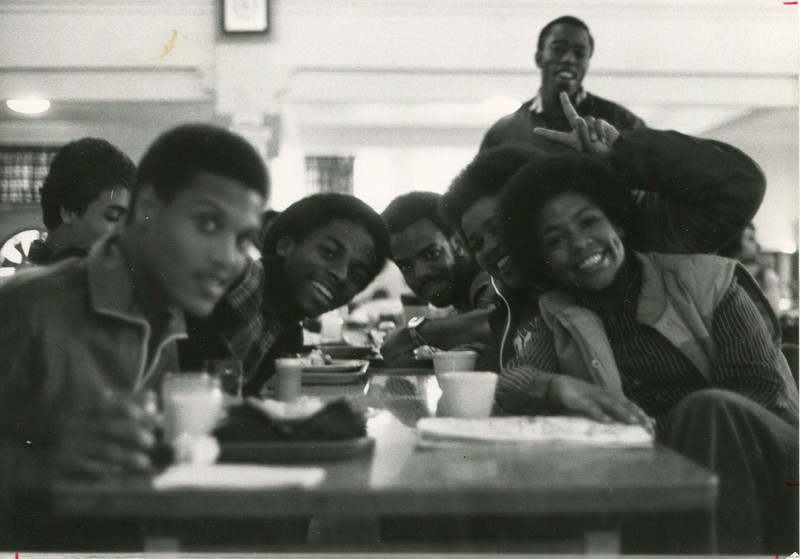 Backstory and Context
The Thompson Commons was named after A. O. Thompson, President of the A. O. Thompson Lumber Company of Kansas City, who donated $75,000 dollars, in the memory of his son Phillip, for the construction of a new central dining hall where all of the campuses students could be served together. Before this time the campus had several kitchens and dining areas, with many of the dormitories serving the students that lived there. A communal dining area was central to the Presbyterian values and family type setting that the college tried to promote in its students, where everyone could come together in between classes, working in the fields and domestic chores. Thompson was well known for his annual dinners where he would invite a number of students to Kansas City to be his guests, before presenting them gifts of appreciation. Thompson was a member of the Board of Trustees and great supporter of the college.
Sources
Thompson Commons Records. The Park Building Collection. Fishburn Archive and Special Collections. Park University, Parkville, MO.
Additional Information