Stephens Cottage Honor Dorm
Introduction
The Stephens Cottage Honor Dorm was built in 1940. The dormitory housed female students of Park from 1946 through 1965.
Images
Photo taken of the front view of Stephens Cottage.
Photo taken from a side angle of Stephens Cottage.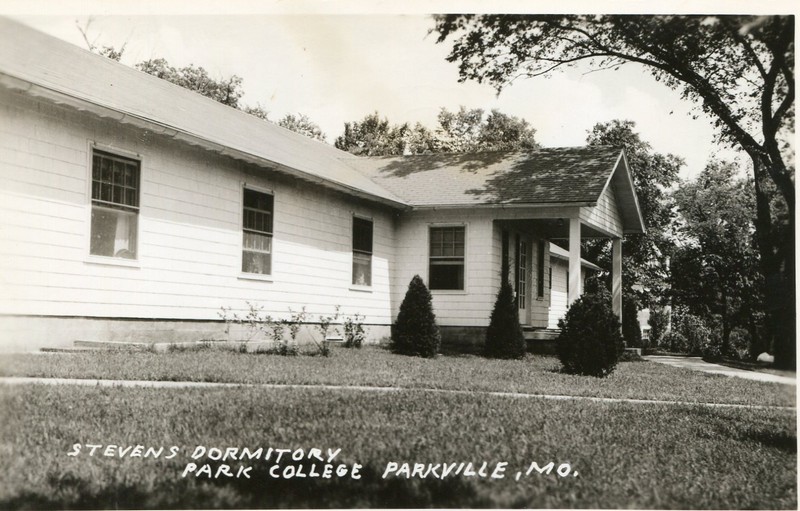 Photo of Stephens during its demolition.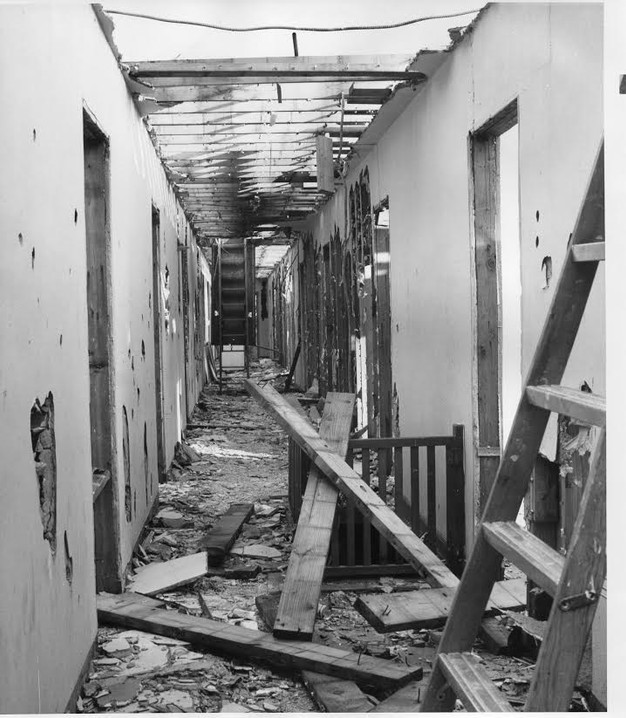 Backstory and Context
The cottage served as a memorial for the deceased son of Charles R. Stephens, a professor of Latin and Greek at Park College. The construction of the building was completed in 1895, and was then occupied by Professor Stephens and his wife. In 1940 a new cottage was built on the site and became a home for twenty-six women. Then, in 1946, it became an honor dorm for junior and senior female students. The women set a precedent permitting that they could live on a self-governing basis without a house mother, giving them more freedom. The structure of the one-story building was designed by J.C. Long, president of the board of trustees, and Dr. Young, Park College President, at an estimated cost of $7,500. The Stephen Cottage Honor Dorm was demolished in 1965.



Sources
Stephens Cottage Honor Dorm Records. The Park Building Collection. Fishburn Archives and Special Collection. Park University, Parkville, MO.
Additional Information