109 Main Street Parkville, MO
Introduction
Erected with 111 Main in 1909. Operated as Park Pharmacy by Dr. Johnson Underwood. Currently houses The Middle, a shop selling local goods from Kansas City and the Midwest region, including t-shirts, candles, prints, etc.
Images
Park Pharmacy, erected in 1909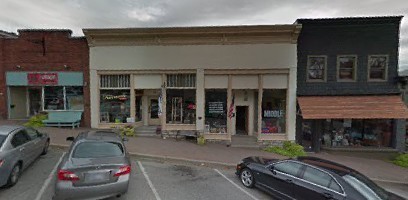 Dr. Johnson Underwood and George (Windy) Johnson having a chat outside the Park Pharmacy, a drugstore in Parkville. Underwood owned the building and had his office here.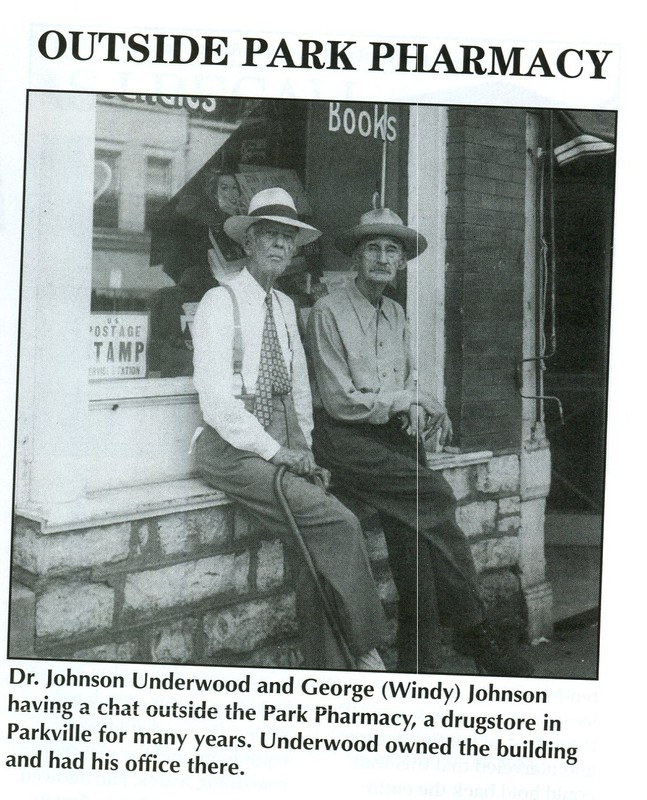 Backstory and Context
The building and its neighbor, 111 Main, were constructed in 1909 by business partners Burt Yerrington and Dr. Johnson Underwood. The doctor's office was on the second floor and the Park Pharmacy, operated by W.D. Laney, occupied the first floor. In 1911, Dr. Underwood bought the pharmacy business, but retained the name Park Pharmacy. Prescriptions were dispensed by Anna Hasengager. The store also had a lunch counter, soda fountain, and sundries department. It was a popular gathering spot for Park College students and local residents for many years.
Dr. Underwood practiced medicine here until shortly before his death in 1954. After World War II, his son Dr. Johnson Underwood, Jr. joined him briefly before moving his office to North Kansas City. In 1956, pharmacist Ernie Scholdberg bought the drug department and filled prescriptions at 109 Main until he moved to another location in 1961. Dr. Underwood's two daughters, Ruby and Roxye, continued to operate the soda fountain and sundries business until 1963. In 1994, the building's facade was renovated by David Williams to reflect the historic era.
Owners prior to W.D. Laney included Campbell and Holt, and J.W. Stokes.1
Sources
1Parkville History Committee