Charles Smith Scott Observatory
Introduction
A year after Nickel Hall (1895) and the Westcott Building (1895) were finished. Work began on the Charles Smith Scott Observatory located on the hill behind Mackay Hall on the site of the present observation area. The stone was placed there by the students that did all the carpentry work.
Images
Gloomy Photo of the Charles Smith Scott Observatory.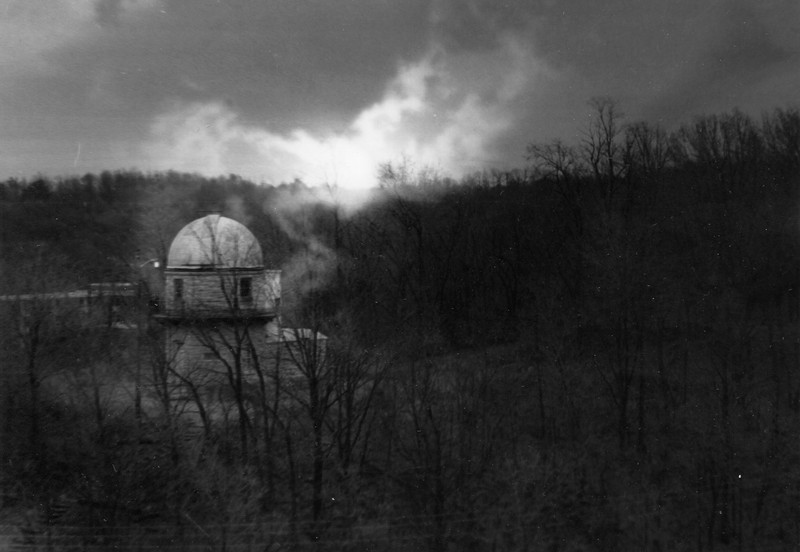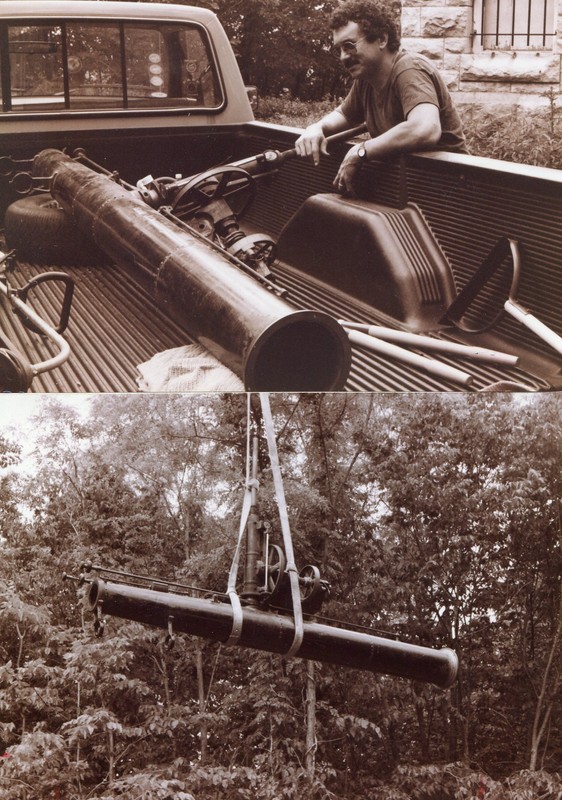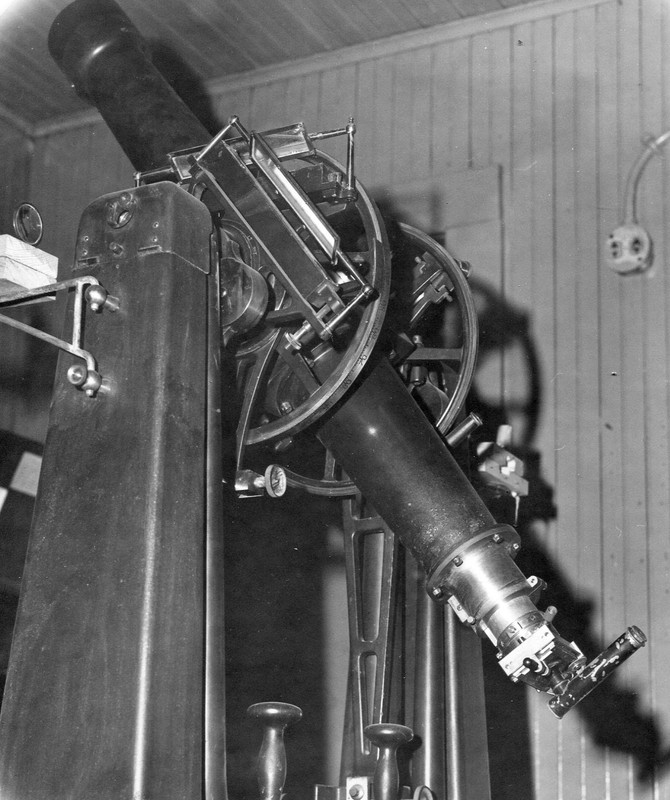 Complete and ready to go.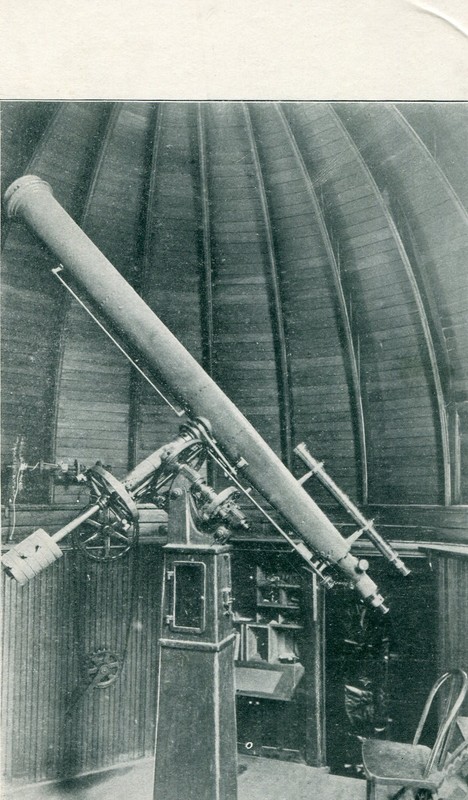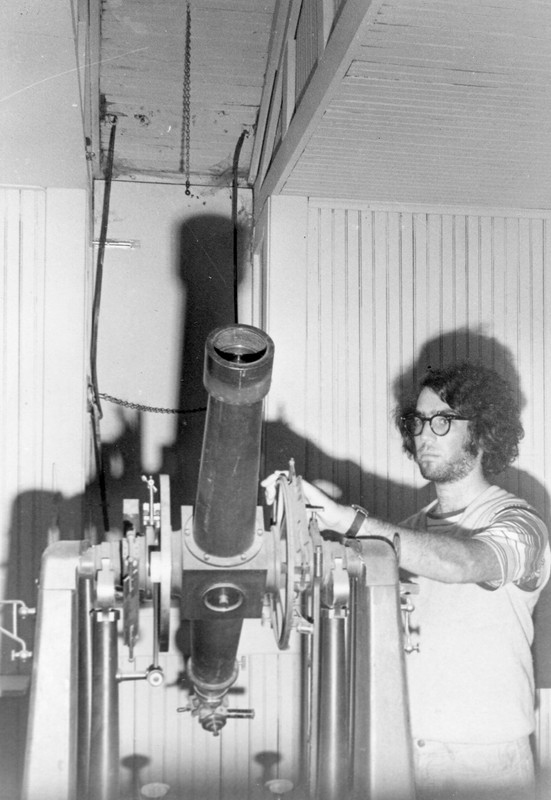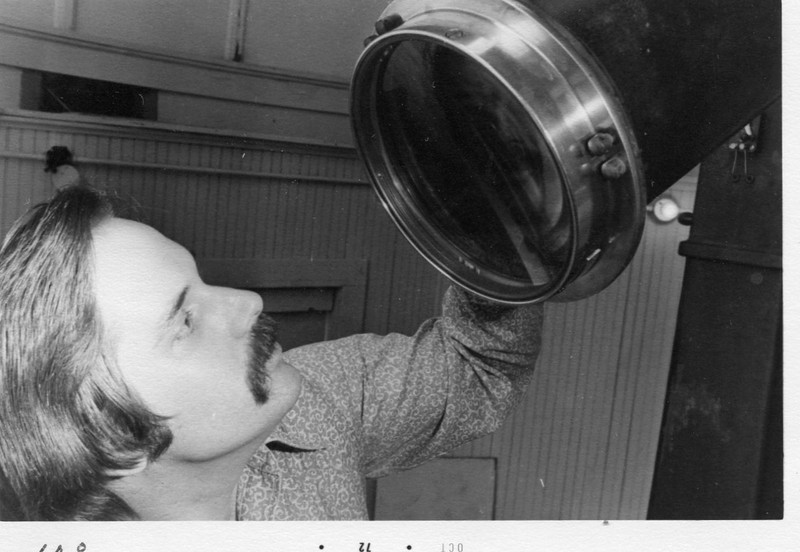 Observing in the observatory.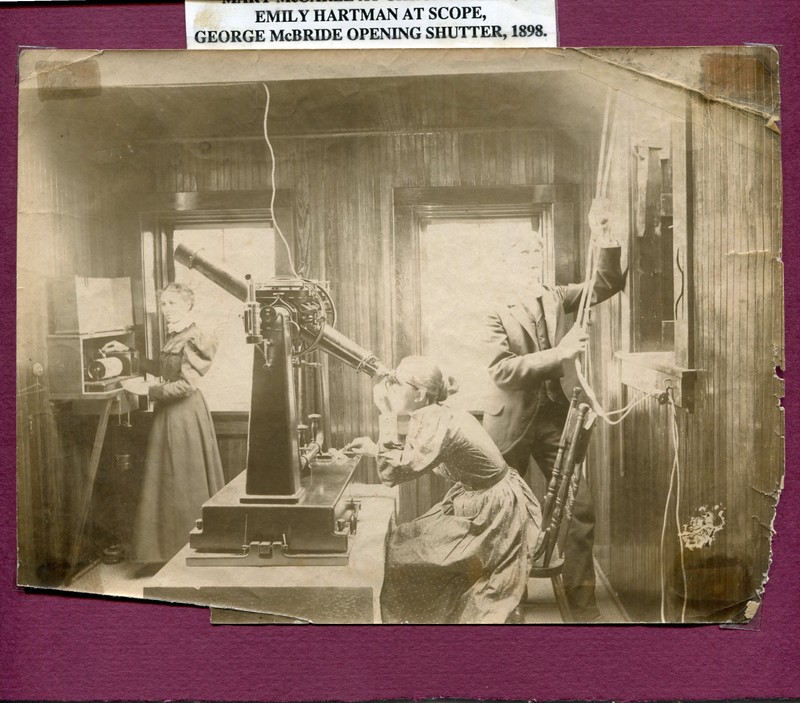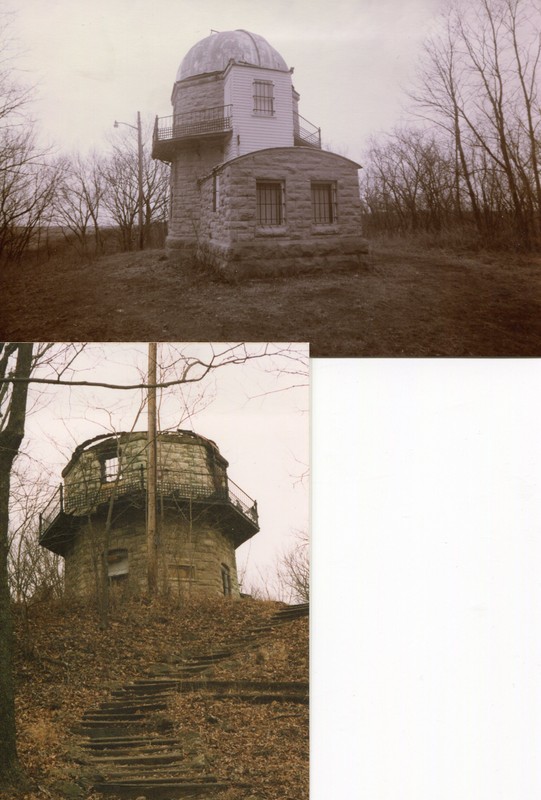 Entrance to the observatory after the 1999 fire.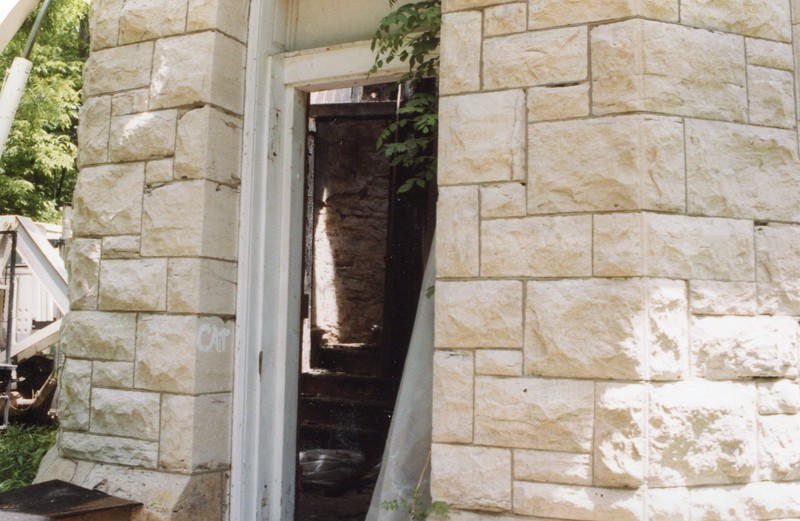 Limestone foundation after the fire.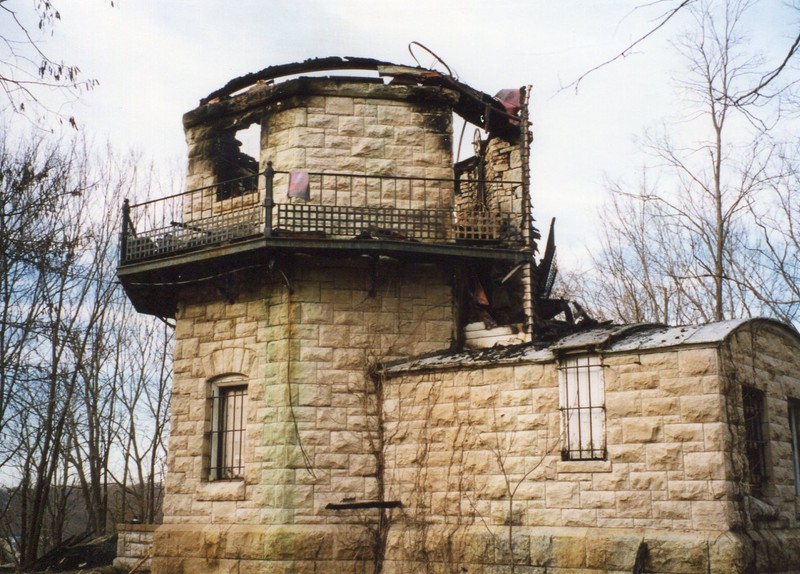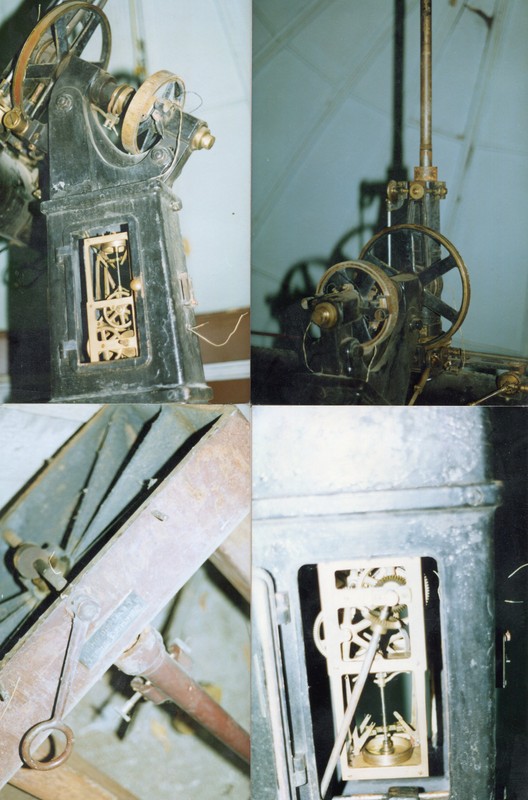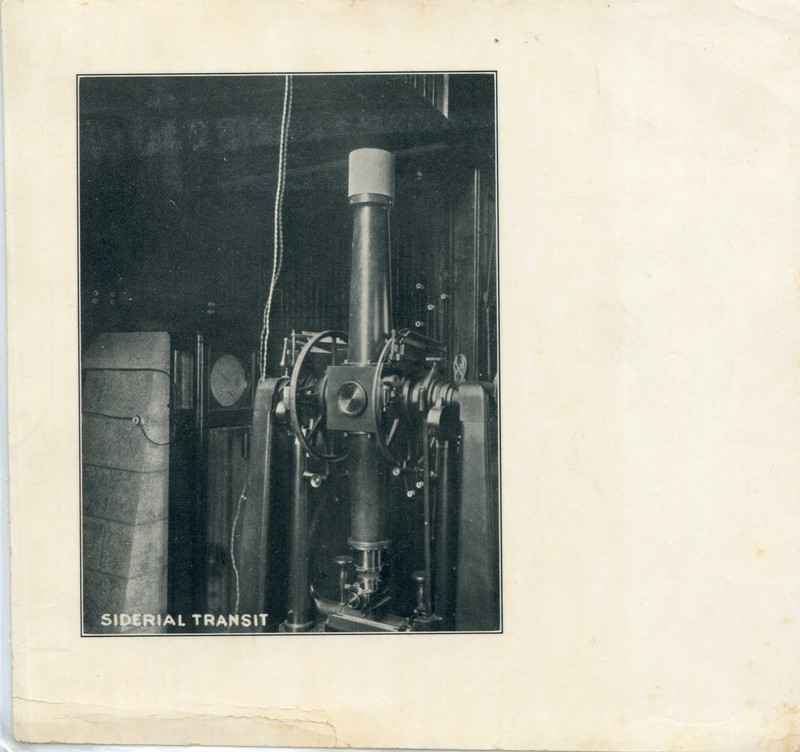 Backstory and Context

The Charles Smith Scott Memorial Observatory on the Park University (College) campus is a prime example of the late 19th Century devotion to science and technology. Built in 1896 and constructed of limestone quarried on the college campus, the observatory was erected by student laborers. During the next three years it was outfitted with the finest equipment available for the buildings size. In 1903, Professor Mattoon took a sabbatical leave to study in England under the astronomers Sir Robert Ball and Professor Arthur Hinks.

The construction of the observatory came under the active supervision of stone mason, Charles Patrick Breen. Born in Weston, Missouri in 1857, Breen began his apprenticeship at the age of 14 under his father, an Irish immigrant. in 1886, upon receiving employment at the nearby Quindaro Waterworks, C.P. Breen moved to Parkville. that same year, H.B. McAfee recruited him to oversee the construction of the McCormick Chapel and Mackay Hall.
The Charles Smith Scott Memorial Observatory is a variation of the T Plan observatory building style designed as a teaching facility. In its prvious condition, the building's historical integrity was intact due to its location, setting, design and workmanship which convey feelings of and associations with its time period and areas of significance. Located on a hill at the highest point on the Park College campus in Parkville, Missouri approximately 158 feet above the railroad line on the Missouri River, the main two story domed tower was octagonal in shape with an adjoining one story 13*13 foot transit telescope ell/room with a barrel roof. Both are constructed of pitched face, random ashlar limestone, "pointed close" quarried and dressed on the college campus. Above the transit room was a wood frame stairwell enclosure with horizontal lap siding. The octagonal observation tower which houses the equatorial room was 15 feet 8 inches in diameter and rose to a height of 29 feet 4 inches. It was capped by a hand-tooled limestone plate, which carries the dome track, and copper ogee guttering which unites with the limestone plate to form a cornice.
<FIRE INFO>
<NAMESAKE INFO>
Sources
CHARLES SMITH SCOTT MEMORIAL OBSERVATORY. PARK BUILDING COLLECTION. FISHBURN ARCHIVES AND SPECIAL COLLECTION.PARK UNIVERSITY. PARKVILLE, MISSOURI.
Additional Information