Historical Marker: Kennedy Speech
Introduction
This historical marker indicates the location of the platform (right on the sidewalk) on which President John F. Kennedy gave a speech on October 5, 1962. In the speech he urges Ohioans to elect Democratic representatives to help further progressive goals in health care, housing, education, and employment. Kennedy did not speak long, for only about 9 and a half minutes. A link to a recording of the speech can be found below.
Images
President Kennedy delivering his speech on October 5, 1962. He urged people to vote for Democratic candidates.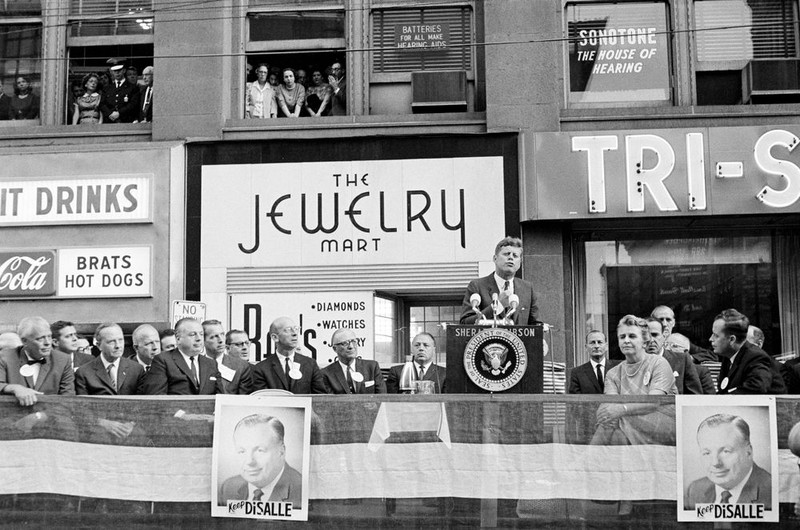 The plaque is located at 100 E 5th street near the entrance to Fountain News.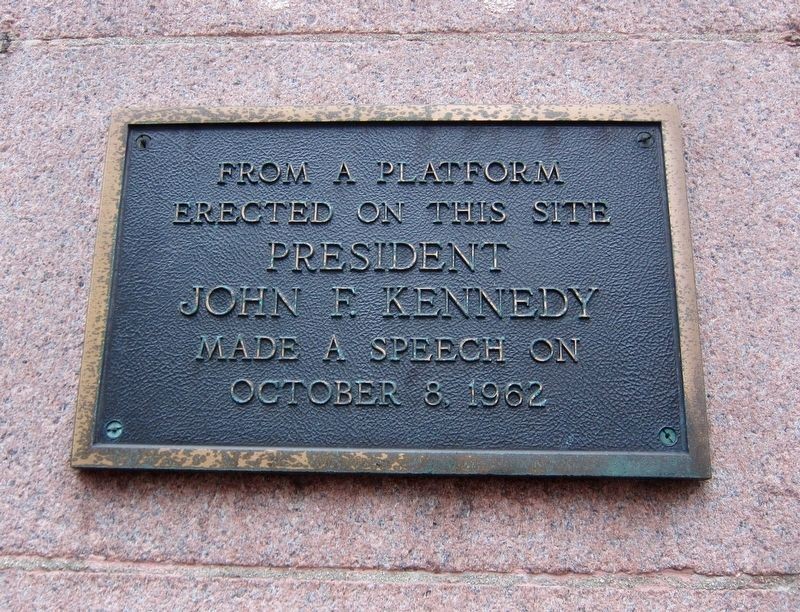 Backstory and Context
In his speech Kennedy called upon his audience to support several candidates for office from Ohio who he believed would support the Democratic platform in areas such as education and health care.
Sources
"Kennedy Speech." The Historical Marker Database. Accessed March 1, 2017.

"Remarks at Fountain Square, Cincinnati, Ohio, 5 October 1962." John F. Kennedy Presidential Library and Museum. Accessed March 1, 2017. https://www.jfklibrary.org/Asset-Viewer/Archives/JFKWHA-133-001.aspx.

Photo: John F. Kennedy Presidential Library and Museum
Additional Information