Fletcher Place United Methodist Church and Fletcher Place Historic District
Introduction
Fletcher Place United Methodist Church was located at the intersection of Fletcher Avenue and Virginia Avenue. The structure is now home to upscale apartments. The former church marks the entryway into Fletcher Place Historic District, site of one of the earliest settlements in what would become Indianapolis. This area was previously home to the farm of Calvin Fletcher, a prominent banker, attorney, and landowner, and for whom the district takes its name. The district was added to the National Register of Historic Places in 1982.
Images
The former Fletcher Place United Methodist Church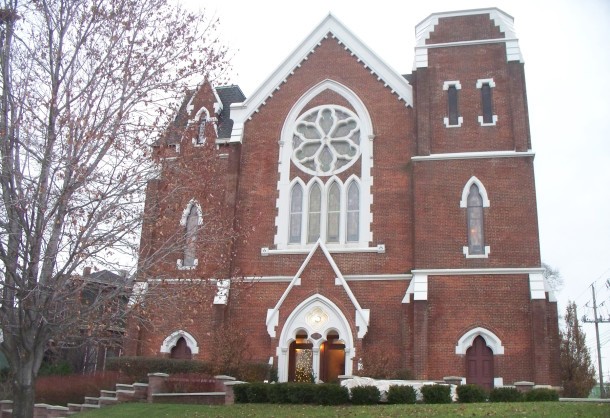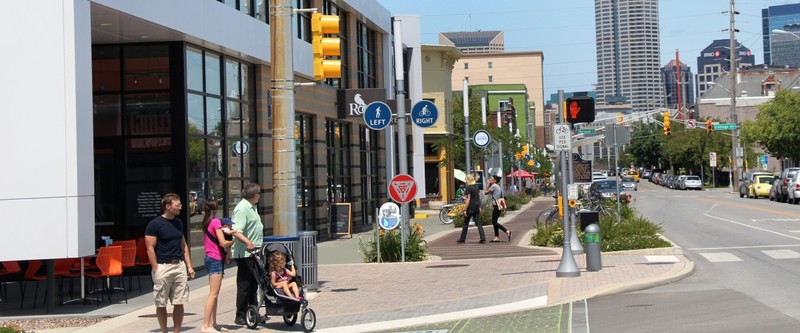 Backstory and Context
Located on the south side of Indianapolis, Fletcher Place Historic District is named for Calvin Fletcher, Sr., whose family farm originally made up most of the space that now comprises the district. The Fletchers and other early settlers began dividing the area into individual plots in 1857.

The mid-1800s brought an influx of German and Irish immigrants into Indianapolis, many of whom settled in Fletcher Place. Immigrants and other working-class residents settled to the north and south of Fletcher Avenue in small cottages. In the late 1800s, immigrants from southern and eastern Europe would follow similar patterns.

Although he arrived in Indianapolis penniless, Fletcher became a wealthy banker, attorney, and landowner, and contributed to the construction of many of the city's earliest churches. On a corner of his former farm, yet another church was built--Fletcher Place United Methodist Episcopal Church, on land given to the church. It was completed in roughly 1880 and was built in the Gothic Revival style. Dr. Charles Tinsley, the church's first pastor, is believed to have designed the building, which now occupies the corner of Fletcher Avenue and Virginia Avenue.

In the 1960s, the church became the Fletcher Place United Methodist Church. When it no longer functioned as a church, the building was used as a community center, and more recently, it has been converted into high-end apartments that serve as a gateway of sorts into the historic district.
Sources
Bodenhamer, David J. The Encyclopedia of Indianapolis. pg. 581.
Additional Information