Brooks' Lodgings (circa 1954)
Introduction
This location/address (138 Church Street) was listed as an inn for African American travelers in the 1954 Negro Motorist Green Book, a travelers guide that was essential due to racial discrimination. The book was shared among members in the Black community informing them of remaining segregated businesses and towns; however, the book itself was an empowering tool for the Black community which enabled mobility and also provided safety for those traveling throughout the United States.
Images
The Negro Motorist Green-Book Cover (1940 Edition).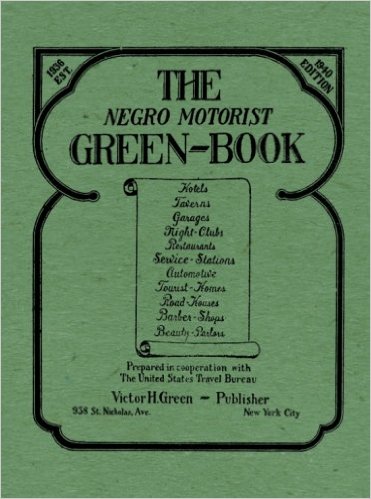 The Negro Traveler's Green Book Cover (1954 Edition).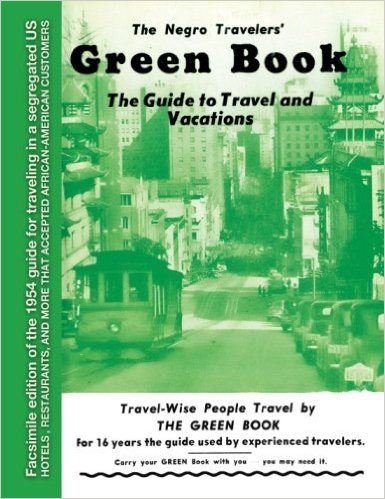 Ruth and the Green Book by Calvin Alexander.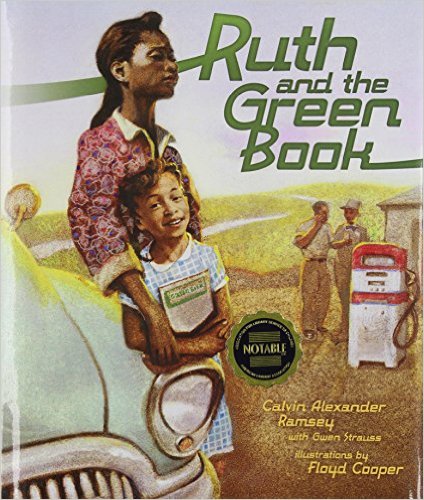 History section of the NMGBs with a photo of Victor H. Green.
More history on the NMGB provided on the last page of Ruth and the Green Book.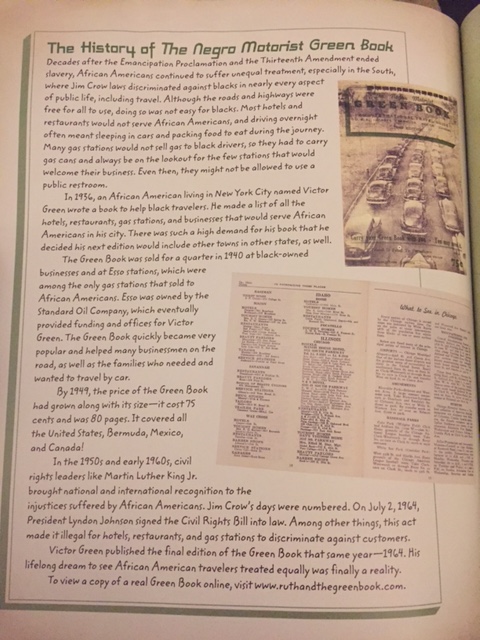 Other listings in the White Sulphur Springs area in the 1954 edition.

Backstory and Context
Project Background:
In American culture, the automobile has long since been a symbol of freedom and mobility for Americans everywhere. In the 1930's and due to the rising African-American middle class, Victor Hugo Green, New Yorker and U.S. mailman, saw a need for a travel guide for the Black community and created the first edition of the Negro Motorist Green Book (NMGB) which was first published in 1936. According to the 1940 edition, "there were thousands of 'sundown towns,' towns where African Americans were barred from spending the night…at all"; therefore, the NMGB was a vital tool for the Black community throughout the U.S. for decades until the "civil rights laws of the 60's brought about the end of legal segregation." Although Green was able to expand his book to a successful travel reservation business, he also hoped for a time when the book would not be necessary for the Black community.
According to Dr. Wallace Best who is a professor of Religion and African American Studies at Princeton University, "a Black body in motion is never without consequence. It is always a signifier of something, scripted and coded. And for the most part, throughout our history Black bodies in motion have been deemed a threat" ("The Fear of Black Bodies in Motion"). Best is writing of Black bodies of the past, those who were part of the Great Migration and the movement toward freedom for the Black race, and of the present; Best mentions certain names like Michael Brown and Levar Jones, victims of police brutality, whose fates have fueled the current Black Lives Matter Movement. It is obvious that Green was aware that Black bodies in motion appeared to be a threat to white society, but he was also aware that this idea of a Black body as a threat meant there would be plenty of potential threats waiting for Black travelers if they did not have the information they needed. Although Green never explicitly alluded to potential dangers nor the Black family's own fear to travel as he explained the usefulness of his book, the Negro Motorist Green Book did in fact attempt to alleviate the chance of any danger, fear, or embarrassment for its users.
A children's book titled Ruth and the Green Book (2010) was written by Calvin A. Ramsey and provides a fictional account of a young girl and her family traveling in the 1950's from her home in Chicago to her grandmother's house in rural Alabama. In the book, the family uses the NMGB to help them navigate their travels to avoid danger and/or embarrassment due to racism, while also finding places where they could enjoy themselves during their trip and along the way.
Continuing the Project:
This project of incorporating the Negro Motorist Green Book locations into the Clio entries of West Virginia started at Marshall University and was the result of a course project assigned by English Professor, Dr. Kristen Lillvis, in her class titled ENG 628 Twentieth-Century African American Literature: #Blacklivesmatter. This project is currently employing the addresses located in two copies of the NMGB (1940 and 1954) to site and pin potential locations where these businesses and establishments may have actually existed according to various editions of the book. This project intends to promote awareness of such an empowering aspect of the Black community's history in American society that goes overlooked and unknown to most. However, this is only a start, as this project could evolve into an even greater opportunity to research and locate actual buildings and establishments in West Virginia that have served, during the Jim Crow Era, as "pleasure resorts," as Green wrote in the 1940 edition for the Black American community (2). According to Candacy Taylor, a writer, photographer and cultural critic, it has been estimated "that less than one-third of these sites are still standing." Taylor is currently working on a project in Los Angeles to locate establishments listed in the NMGB and views "these buildings as physical evidence of racial discrimination [and her project as a] rich opportunity to re-examine America's troubled history of segregation, Black migration and the rise of the Black leisure class." In a state that made its name based on its refusal to participate in the slavery of another human being, I feel uncovering these buildings of our past will provide insight for our future as a people and as a state.
West Virginia cities in which establishments offered services to Black travelers (1940 Ed.):
Beckley, Bluefield, Charleston, Fairmont, Huntington, Harpers Ferry, Welch, Wheeling
West Virginia cities in which establishments offered services to Black travelers (1954 Ed.):
Beckley, Bluefield, Charleston, Chester, Clarksburg, Fairmont, Grafton, Hinton, Huntington , Institute, Keystone, Kimball, Montgomery, Morgantown, Moundsville, Northfork, Parkersburg, Princeton, Weirton, Welch, Wheeling, White Sulphur Springs, Williamson
Map highlighting establishments offering services to Black travelers throughout the U.S. (1956 Ed.):
Other editions of the book ranging from the 30's to the late 60's can be found in the NYPL Digital Collections:
Sources
Best, Wallace. "The Fear of Black Bodies in Motion." Huffington Post, 3 Feb. 2015, www.huffingtonpost.com/wallace-best-phd/the-fear-of-Black-bodies-in-motion_b_6268672.html, Accessed 11 Mar. 2017.
Green, Victor H. The Negro Motorist Green-Book: 1940 Facsimile Edition. About Comics, 27 Nov. 2016, Accessed Mar. 2017.
Green, Victor H. The Negro Traveler's Green Book: 1954 Facsimile Edition. About Comics, 3 Jan. 2017, Accessed Mar. 2017.
Taylor, Candacy. "The Green Book." TAYLOR MADE CULTURE, taylormadeculture.com/the-green-book/, Accessed 11 Mar. 2017.