Bragassa Toy Store
Introduction
The Gragassa Toy Store was built in 1876 by Francisco Bragassa as a toy store and confectionery. During the Reconstruction, the store was at the center of a growing commercial center, a product of the economic boom that followed the Civil War. The Bragassa Family retained ownership of the property until 1987 and was purchased by the Lynchburg Historical Foundation in 1988. It was added to the National Register of Historic Places in 1991.
Images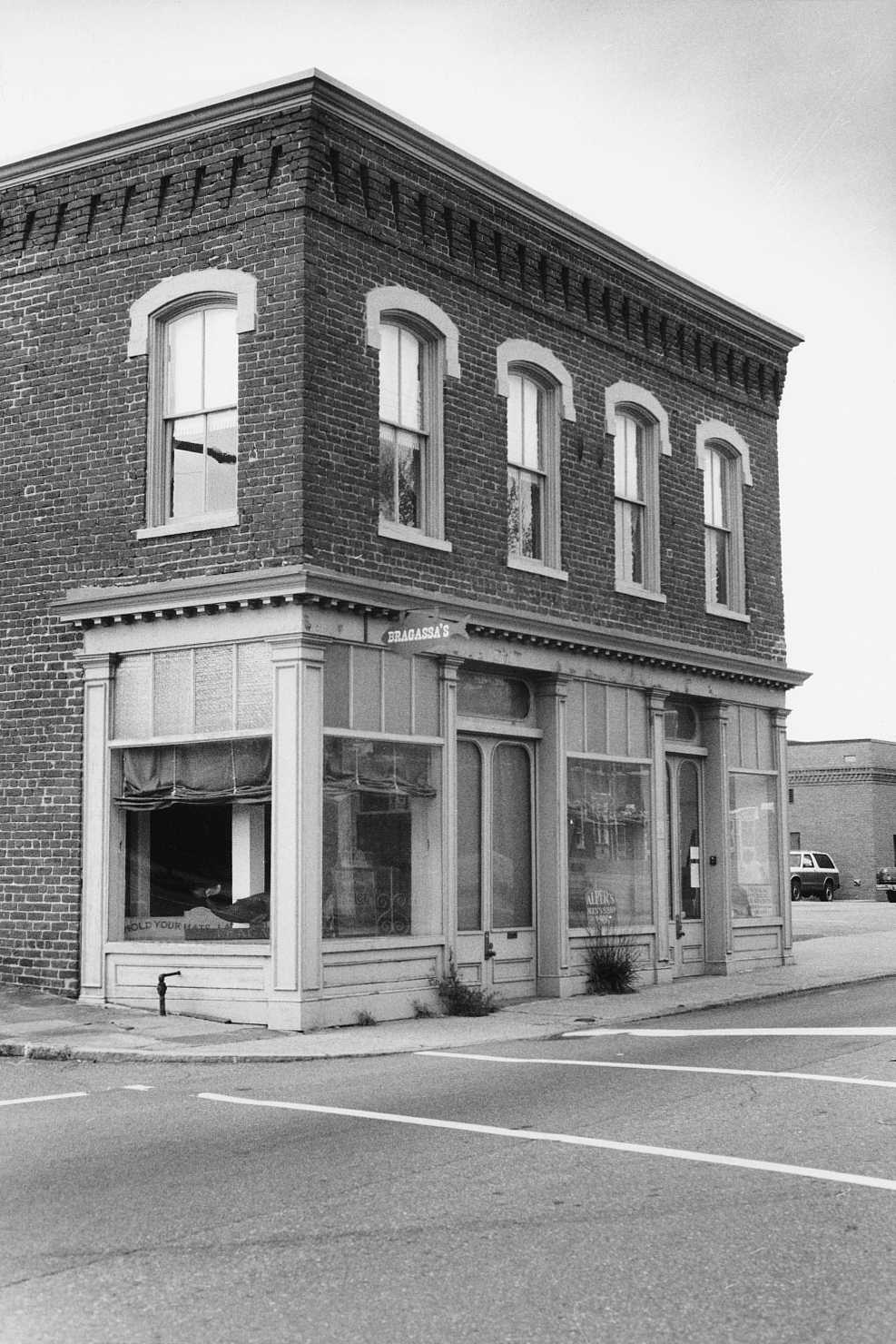 Backstory and Context
The Bragassa Toy Store was built by Francisco Bragassa in 1876 in the Italianate style. The Bragassa family opened several other such stores in Lynchburg, but the 12th street building was the only one to survive for long. The chain of stores ensured that the family was the most prominent supplier of toys in Lynchburg until well into the 20th century.

The current building is two stories tall and made of brick and stone. It has undergone significant amounts of renovations since its construction and the original wooden portions are almost completely gone. The first floor was evenly split between the confectionery and the toy store, while the second floor of the building served as housing for the Bragassa family until 1979.

The building was purchased from the Bragassa family in 1988 by the Lynchburg Historical Foundation and restored. In 2008, it was occupied by Kid's Haven: A Center for Grieving Children. It was added to the National Register of Historic Places in 1991.
Sources
National Register of Historic Places Registration Form. Virginia Department of Historic Places. http://www.dhr.Virginia.gov/registers/Cities/Lynchburg/118-0176_Bragassa_Toy_Store_1991_Final_Nomination.pdf.


Additional Information