Historic Wesley Center
Introduction
Although it is next to the enormous Minneapolis Convention Center, the former Wesley United Methodist Church—now the Historic Wesley Center—still retains its architectural grandeur and historical significance. It was built in 1891 and designed by architect Warren H. Hayes (1847–1899) in the Richardsonian Romanesque style, which typically includes arched window and several towers. The building's tower reaches a height of 120 feet. Hayes was one of the foremost designers of churches in the United States and Canada during the 19th century. He was a proponent of the "diagonal" layout for churches as opposed to the long design usually seen, for example, in Gothic-style churches. Wesley United was such a design. The interior features a ground floor and balcony level, as well as a stained glass dome. Pews are placed in a fan shape to follow with the diagonal design of the church. Today, the building is a non-profit event center; weddings are among the events allowed to take place here. The building was placed on the National Register of Historic Places in 1984.
Images
The Historic Wesley Center, formerly the Wesley United Methodist Church, was built in 1891. Photo: McGhiever, via Wikimedia Commons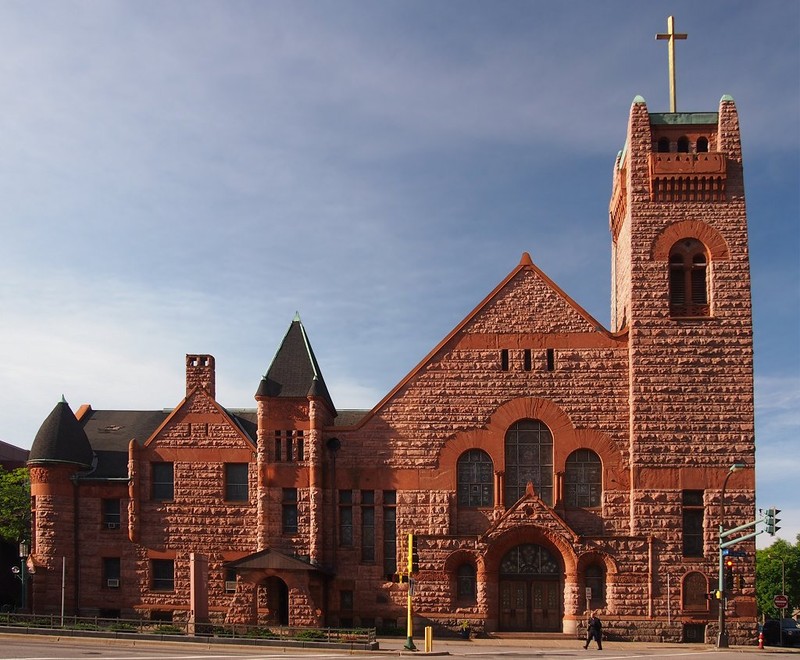 The dome as seen from above. Photo: Historic Wesley Center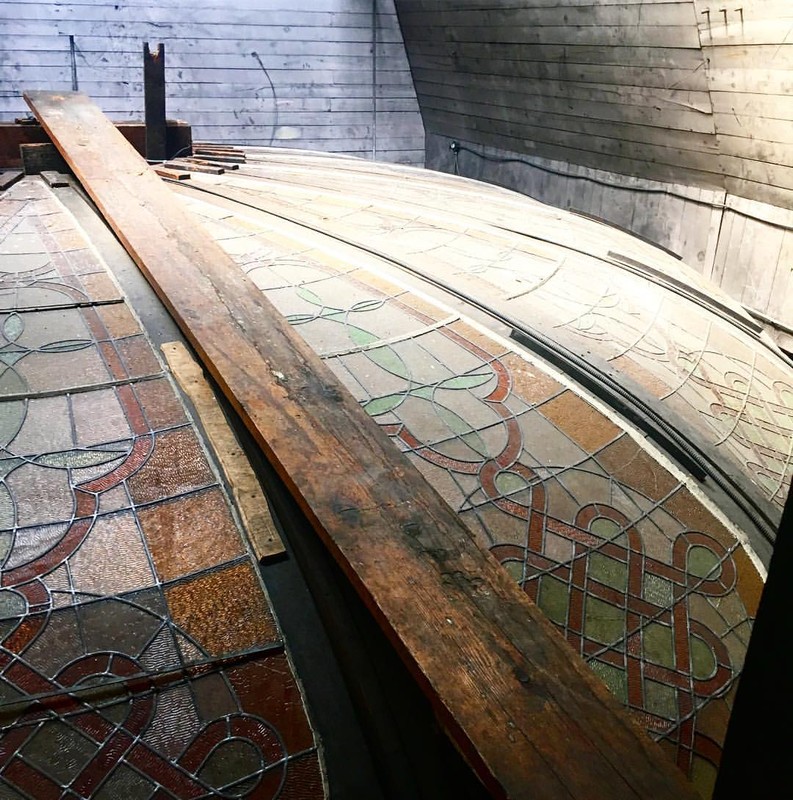 View of the building's interior. Photo: Eric Vest Photography, http://blog.ericvestphotography.com/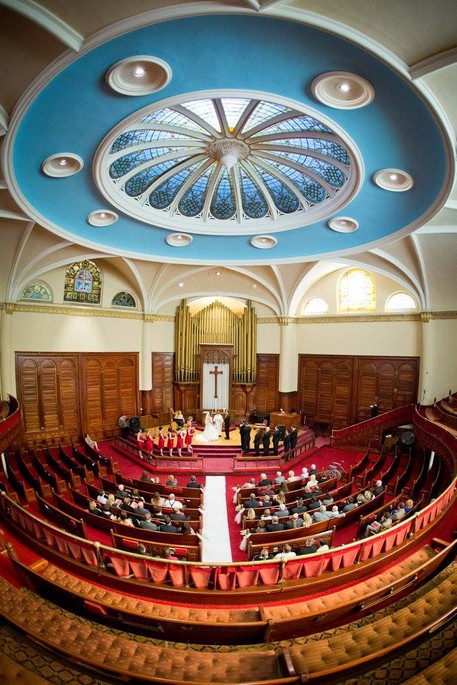 Sources
Fey, David. "Wesley United Methodist Church."
National Park Service - National Register of Historic Places Nomination Form.
February 9, 1984. https://npgallery.nps.gov/GetAsset/84c5315d-a2f6-4807-90ca-0907ca6b70cd/
Additional Information