National Museum of World War II Aviation
Introduction
The National Museum of World War II offers a variety of exhibits and static displays of historic aircraft that interpret the role of American aviation history and demonstrate the importance of air power in the second World War. The museum offers guided tours and educational programs that demonstrate the importance of technological advances. The museum also endeavors to chronicle the lives and contributions of engineers and pilots who pioneered designs and innovations that were crucial to Allied success in World War II. This facility offers both self-guided and guided tours which consist of multiple aircraft, special exhibits, and military vehicles.
Images
B-25 Plane on site at the exhibit.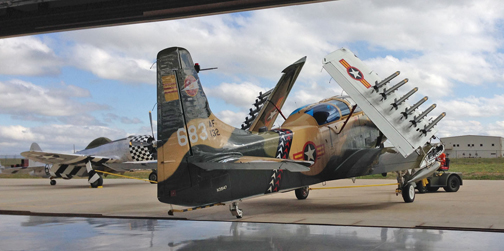 The museum includes two hangars, including one where they repair historic aircraft.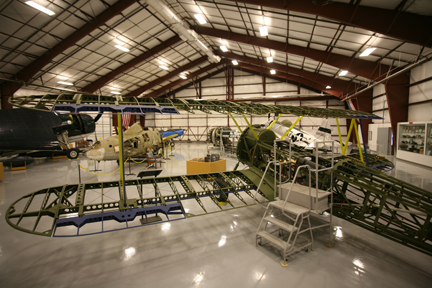 A World War II Firetruck on site.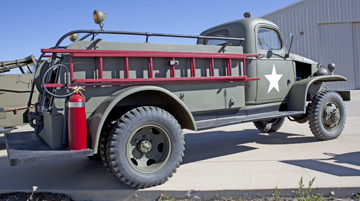 Backstory and Context
The National Museum of World War II Aviation contains the single largest collection of authentic operational World War II aircraft in the world. The museum is divided into three segments. First, there is an assortment of display cases featuring the personal belongings that were left behind by families and veterans of World War II. Second, the museum houses a massive hangar with restored aircraft from the World War II era. Third, there is a separate hangar for aircraft restoration.
The museum takes great pride in its collection of aircraft, which are displayed on a rotating basis so that visitors always experience a slightly different museum. Museum volunteers collaborate with the World War II aircraft collectors throughout the region to offer new exhibits and while also restoring aircraft to museum standards. Even today, the museum continually finds propellers and other parts that are badly damaged and restores them onsite in the airplane hangar.
One of only four dedicated World War II aviation museums, the National Museum of World War II Aviation Museum strives to offer an educational atmosphere and a variety of family-friendly programs that will reach a broad audience and educate the public about the history of World War II. The museum also includes a variety of exhibits about local servicemen and women who contributed to the war effort.
Sources
WWII aircraft exhibit in Colorado Springs. KKTV 11 News. 06/06/16. Accessed 3/30/17. http://www.kktv.com/content/news/WWII--382052711.html.

National Museum of World War II Aviation. 2010. Accessed 03/30/17. http://www.worldwariiaviation.org/index.php.

National Museum of World War II Aviation. Dusk Before the Dawn. 07/23/15. Accessed 03/30/17. http://www.duskbeforethedawn.net/2015/07/national-museum-of-world-war-ii-aviation/.



Additional Information