105 Main Street Parkville, MO
Introduction
Currently Cool Vintage Watches. This business was visited by President Obama in 2014.
Images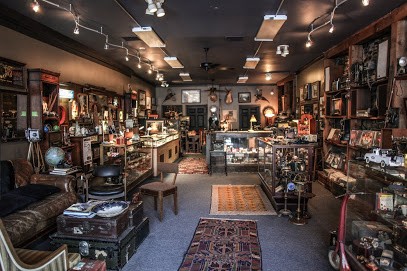 Frank Busch Groceries and Dry Goods (photo credit: Kenneth R. Klamm)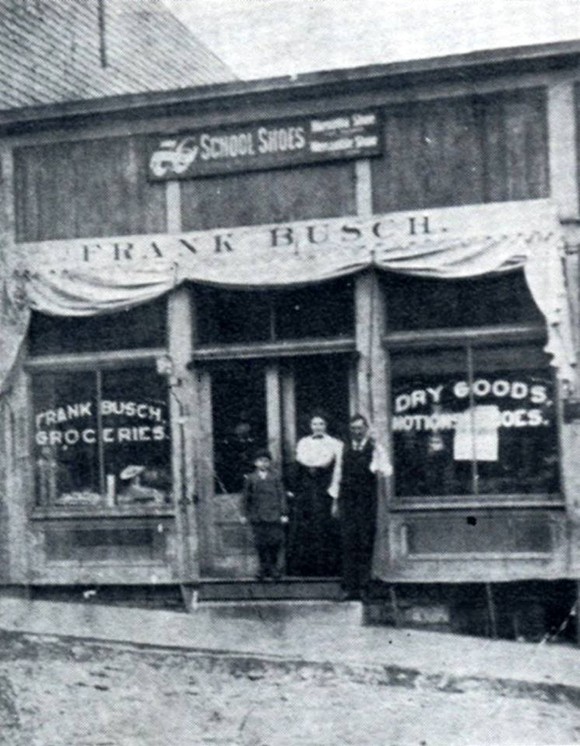 President Barack Obama looks over merchandise in a display case at Cool Vintage Watches on Main Street, Parkville, MO, July 30, 2014. (Official White House photo by Pete Souza)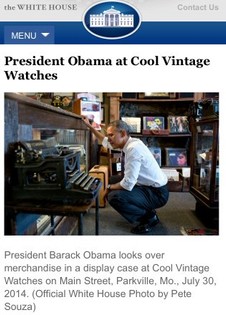 Backstory and Context
Erected circa 1885-1890. Originally owned by Frank Busch, operator of Frank Busch Groceries and Dry Goods Store. In the late 1990s, Papa Frank's Pub operated in this space.1 "
According to the 1994 Architectural Survey of Parkville, the original first floor design has not been significantly altered, while the signage areas and frieze have been altered by non-original wood paneling."2
In July of 2014, President Barack Obama visited Parkville, MO and made a stop into the Cool Vintage Watches store.3
Sources
1Parkville City Halll records
2Kenneth R. Klamm
3KMBC News (http://www.kmbc.com/article/president-barack-obama-visits-parkville-on-his-way-out-of-kc/3683759)
Additional Information