Town Hall
Introduction
This is a modern brick structure that replaced an older smaller building in 2011.
Images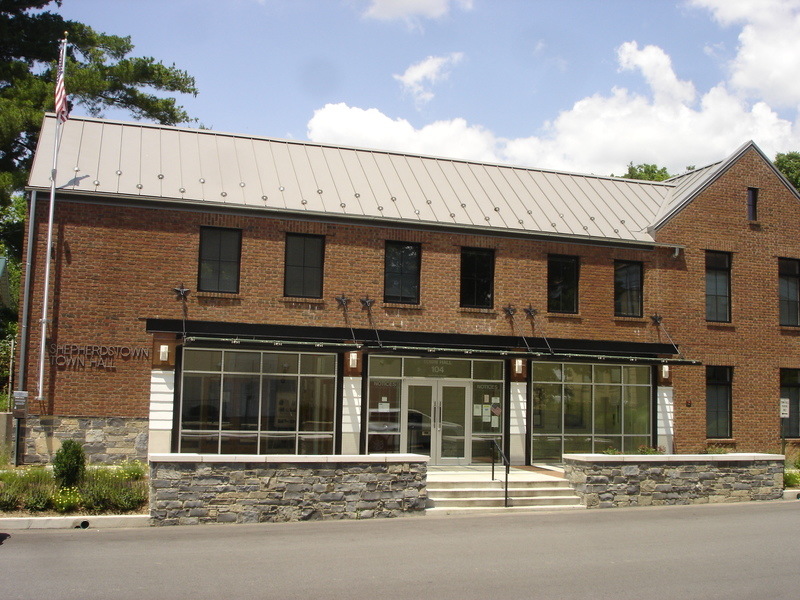 Backstory and Context
Outside the building, there are displays on the Beeline March. Two companies were to be raised from Virginia by Daniel Morgan and Hugh Stephenson. Morgan raised his company from the Winchester area and Stephenson raised his from Shepherdstown. To decide who led the way, the first commander to fill his company would get the privilege. After a week, both companies were filled and had six weeks to prepare. Both commanders agreed to meet in Fredrick, MD and go together to Boston. As a company of men readied to aid George Washington in the Revolution, they were delayed. When the company arrived in Fredrick, they found that Morgan had already left without them and had a one day head start. To catch up, the company had to march 600 miles in 24 days, an average of 25 miles per day.
Sources
Maddex, Lee R. "Bee Line March." e-WV: The West Virginia Encyclopedia. 25 October 2012. Web. 25 April 2017.
Additional Information