Site of the Peoples Temple
Introduction
Now the location of a post office, 1859 Geary Boulevard was once the site of the Peoples Temple, the church founded by Jim Jones. The Peoples Temple was based in San Francisco from the late 1960s until 1977, when Jones and his followers moved to Guyana.
Images
The Peoples Temple in the 1970s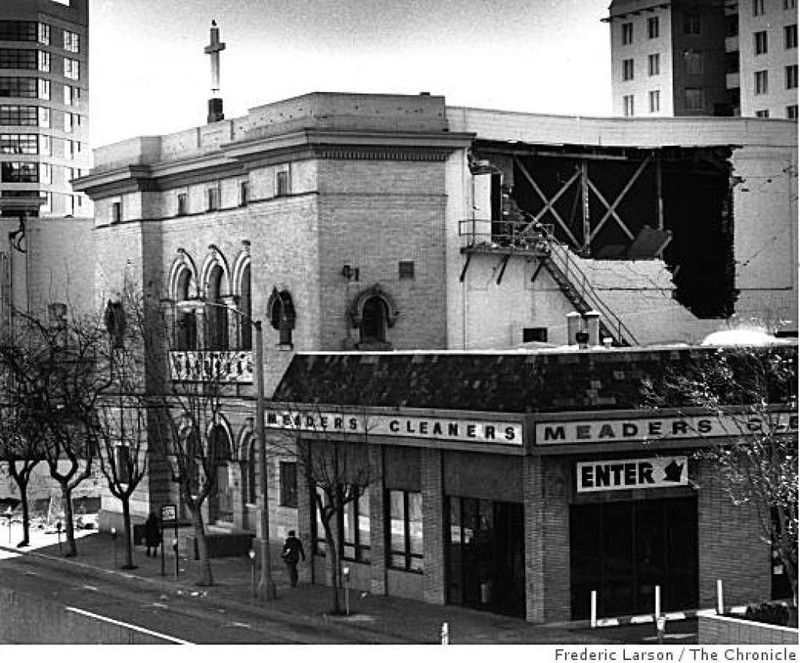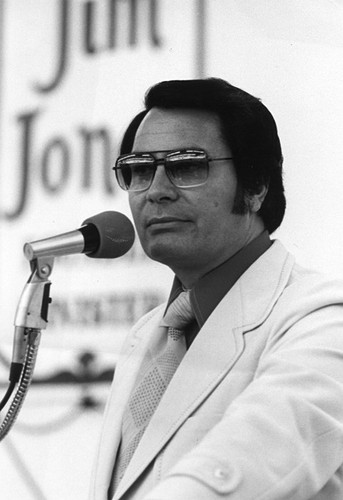 Backstory and Context
Though Jim Jones was born in Indiana and his cult began there, it was in the Bay Area that Jones's following grew exponentially. Jones initially located the Peoples Temple in Redwood Valley, with numerous other locations throughout the state, but in 1971, Jones established a permanent facility in San Francisco because the city was a center of radicalism.

In 1972, Jones purchased a building at 1859 Geary Boulevard which had formerly served as the Albert Pike Memorial Scottish Rite temple. Once the Peoples Temple moved its headquarters to San Francisco, Jones quickly ingratiated himself to the local power structure. The temple even had a weekly radio program that aired in several California cities.

The Temple's growing membership and political connections also brought increased scrutiny to Jones and his followers. The Temple's growing notoriety exacerbated Jones's paranoia, and in 1977, he quickly exited the country and went to Guyana. In Jones's absence, the San Francisco temple continued to function, albeit with an overworked and depleted staff.

In the aftermath of the mass suicide of Jones and his followers in Guyana, the temple was besieged by reporters, investigators, and grieving relatives of victims. Jones loyalists who remained in the temple managed to sneak armloads of documents past law enforcement and burned them in a massive bonfire on the beach. In 1989, the building suffered damage during the Loma Prieta earthquake and was eventually demolished. The lot remained vacant until the 1990s, when a post office was constructed on the site.
Sources
Jonestown: The Life and Death of Peoples Temple. PBS.org.

Los Angeles Herald Examiner, "The Political Pull of Jim Jones", November 21, 1978




Additional Information