Belli Building (Langerman's Building)
Introduction
The Belli Building was originally built in 1849 or 1850 but was destroyed by fire in 1851. The building was immediately rebuilt, using the old walls and foundations, which were themselves built upon the original raft of planks in the mud of what was then Yerba Buena Cove. It was first known as Langerman's Tobacco and Cigar Warehouse before becoming the Melodeon Theatre. In the early 1870s the building housed a Turkish bath and in the 1880s it housed a medical establishment based around hydrotherapy. From the 1920s onward it was used as a paper warehouse and also as a garment factory. Melvin Belli acquired the building in 1959 and converted it into law offices for his firm.
Images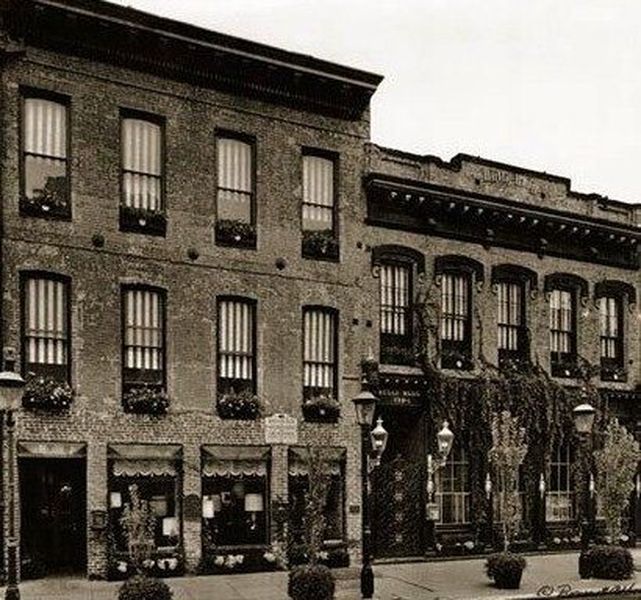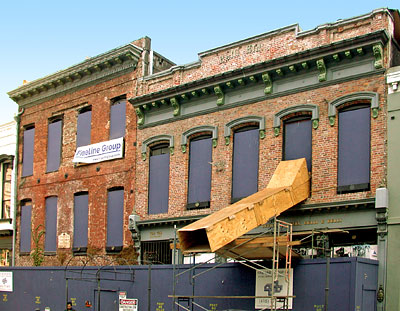 Backstory and Context
Melvin Belli was a renowned lawyer who gained the nickname the King of Torts after many successful litigations including some now notorious cases. He represented Sirhan Sirhan after the assassination of Robert Kennedy, and Jack Ruby who murdered Lee Harvey Oswald.
Other clients included Errol Flynn, Ferdinand Marcos, Zsa Zsa Gabor, Errol Flynn, Chuck Berry, Muhammad Ali, the Rolling Stones, Jim and Tammy Faye Bakker, Martha Mitchell, Lana Turner, Tony Curtis, and Mae West.
In 1989 the Belli Building, as well as the adjacent Genella Building, were vacated after becoming structurally damaged by the Loma Prieta Earthquake and were left vacant for over twenty-five years. Both buildings were eventually gutted and rebuilt as apartments. Only the façades were saved.
The old Belli Building reopened in 2015 as the "Landmark 9" residences.
Sources
San Francisco Landmark #9 Belli Building. Noe Hill. Accessed April 29, 2017. http://noehill.com/sf/landmarks/sf009.asp.

Bevk, Alex. What's Up With the Belli Building in Jackson Square?. SF Curbed. February 07, 2012. Accessed April 29, 2017. http://sf.curbed.com/2012/2/7/10398398/whats-up-with-the-belli-building-in-jackson-square.