Saint John Coltrane African Orthodox Church
Introduction
Founded in 1982, the Saint John Coltrane African Orthodox Church was created to "paint the globe with the message of A Love Supreme, and in doing so promote global unity, peace on earth, and knowledge of the one true living God."
Images
A mural of Saint John Coltrane at the church's former location on Fillmore Street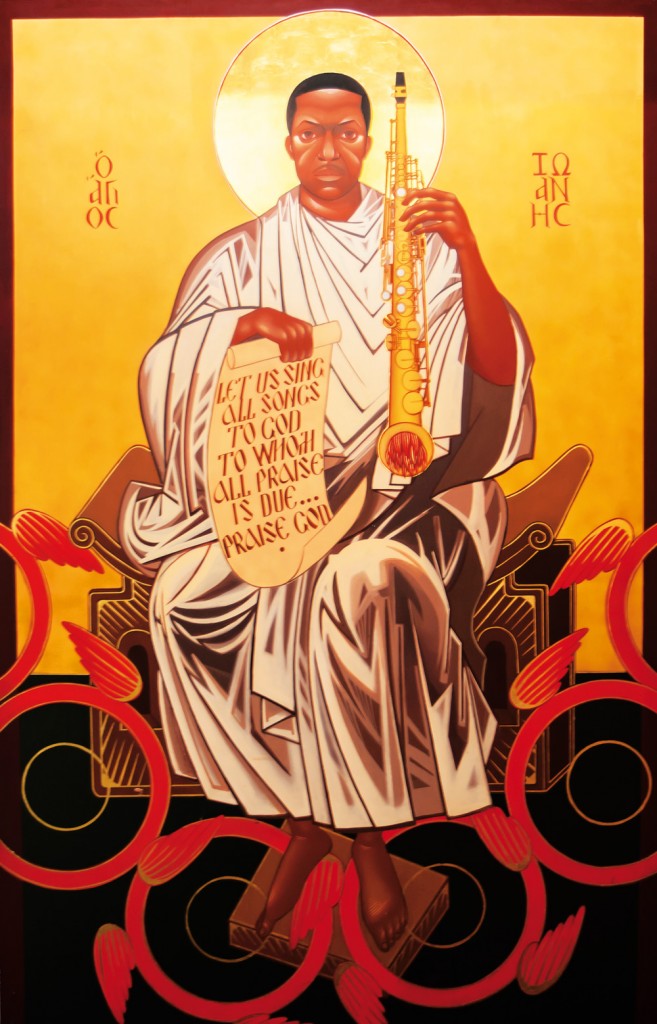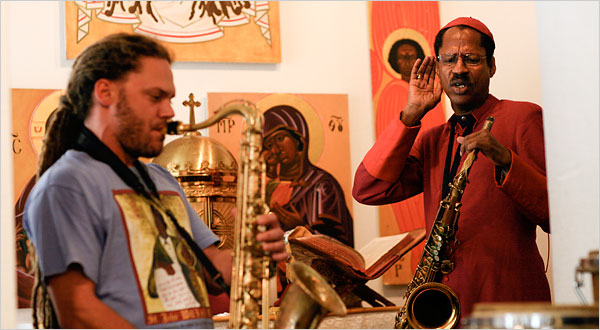 Backstory and Context
The Saint John Coltrane African Orthodox Church began with the veneration of another jazz great, Charlie Parker. Franzo Wayne King began the Parker-centered Yardbird Temple in the 1960s, in which Parker was viewed as a king of John the Baptist figure. After Coltrane's death, however, the musician came to be viewed as the earthly incarnation of God.

In the 1980s, King met Archbishop George Duncan Hinkson of the African Orthodox Church, a church which worships a Black Christ. Since the worship of a jazz musician is obviously not a part of traditional Christian teachings, when King was ordained by Archbishop Hinkson, Coltrane was reduced to the status of patron saint. Thus began the Church of Saint John Will-I-Am Coltrane.

Congregants at the church are taught to "recognize sound as the preexisting wisdom of God," and they participate in regular "sound baptisms," which involve listening to Coltrane's later recordings.

The choice of John Coltrane as a saint is not as unlikely as it might seem. Coltrane, a heavy drug user in the 1950s, quit cold turkey and later claimed to have heard the voice of God during withdrawals. From that point on, much of Coltrane's work was religious nature, including the classic "A Love Supreme."

The church holds a three-hour long service each Sunday, which is open to anyone.

The church was previously located on Fillmore Street, but recently relocated to 2097 Turk Street.
Sources
The Church of Saint Coltrane (1996)"
.
The New York Times
. Retrieved 29 April 2017.
Additional Information