Jewel Cave National Monument
Introduction
Established on February 7, 1908, as a National Monument. Jewel Cave stretches across an area of around 1,273 acres making it the third longest cave in the United States. With over 180 miles of charted and plotted passages, this underground wilderness charms to human curiosity. Its impressiveness is revealed through fragile formations and previews of brilliant color. Its intricacy of passages tempt explorers, and its scientific wealth remains a mystery. This resource is truly a jewel in the National Park Service.
Images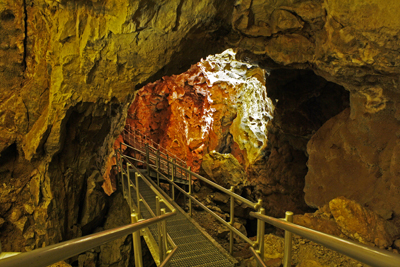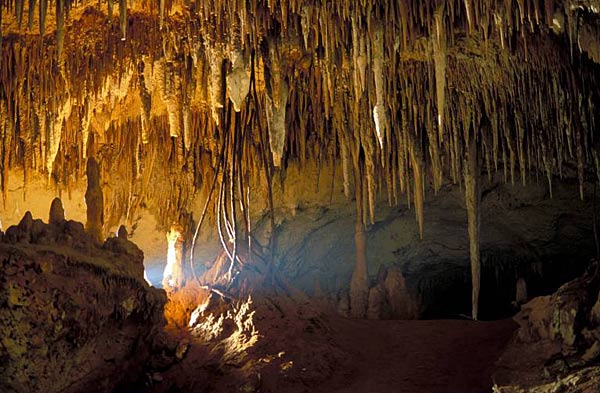 Jewel Cave National Monument Sign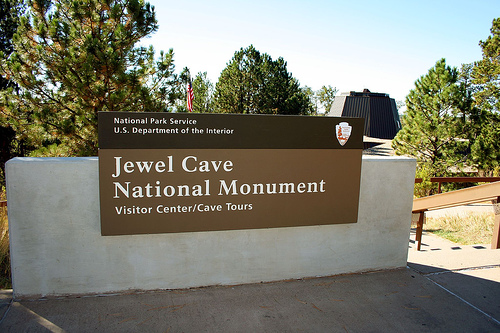 Backstory and Context
Frank and Albert Michaud, two local prospectors, noticed the cave in 1900, when they felt a cold breeze blowing out of a small pit in a canyon. It is undetermined whether any previous occupants of the area were aware of the natural cave opening, which was not sizeable enough for a person to enter.

After enlarging the cave entrance with a controlled blast, the Michaud's found a deep cavern lined with calcite crystals, which steered them to name it "Jewel Cave."
President Theodore Roosevelt pronounced Jewel Cave a National Monument on February 7, 1908.
The Park Service offers three tours: the scenic tour, a half-mile loop through a cemented and lighted central portion of the cave accessible by elevator; the historic tour, a candlelight tour through the earliest-discovered part of the cave; and a wild caving tour, through an immature part of the cave near the scenic loop. There are 3 surface trails varying in distance and difficulty.
The ability to view wildlife is plentiful at Jewel Cave National Monument. Most live in the forest and open meadows of the surface but some also live in the cave itself.
There are roughly 120 species of birds that can be seen at Jewel Cave National Monument. Some are copious, like the red-breasted nuthatch, though others, like the bald eagle, are uncommon but are seen occasionally.
There are 393 plants that grow in the vicinity of Jewel Cave National Monument. Visitors can find wildflowers at the visitor center, the historic area and along all surface trails.
There are also a couple programs for young kids to enjoy and be a part pf while at the national monument
1. The Junior Ranger Program at Jewel Cave National Monument is a program that children from ages 5-12 can enjoy.
2. Jewel Cave National Monument offers the opportunity for youngsters ages 3-4 to become a Pee-Wee Ranger.
Sources
Parks-Monuments. Blackhillsbadlands.com. 5/5/17. http://www.Blackhillsbadlands.com/parks-monuments/jewel-cave-national-monument.


Additional Information