Hi Records
Introduction
Hi Records was one of the most famous recording studios in Memphis, Tennessee. Owned and operated by Ray Harris and others, the record company recorded artists such as Al Green and Ann Peebles. Willie Mitchell found success at Hi Records and even became a producer at the studio. Today, Hi Records is now distributed under Fat Possum Records, but is still remembered for its advances in musical history.
Images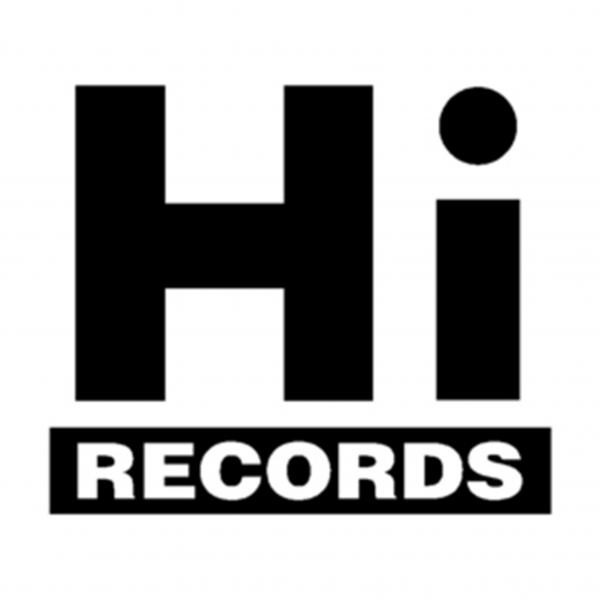 The Fat Possum logo that absorbed Hi Records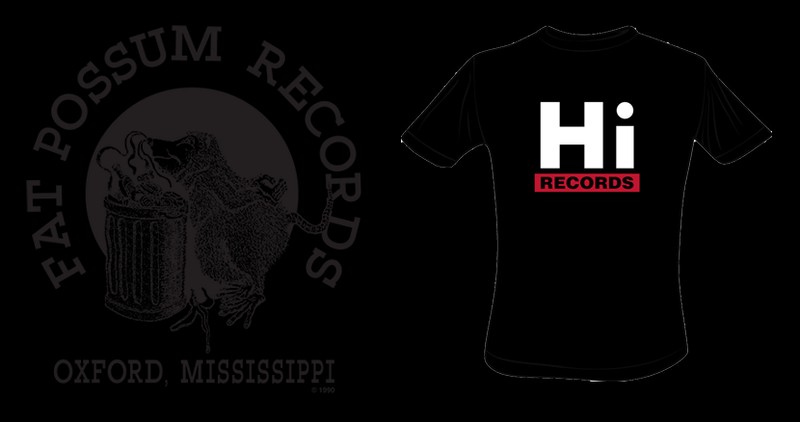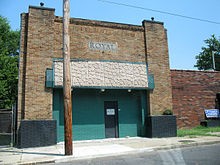 Backstory and Context
Hi records, another famous Memphis recording studio, was known as the Memphis soul of the 70s, and had many famous soul artists on their label--artists such as Al Green, Ann Peebles, Ace Cannon, Otis Clay, and Syl Johnson, to name a few. Ray Harris, a musician himself, started the studio along with five other men in 1957.
Hi's first recording was nearly their only; in 1959, the studio almost had to shut down. There had been a streak of 16 singles that were unsuccessful, and one of the owners, Joe Cuoghi, was ready to close the studio. This would have been the end of Hi had Bill Black, formerly a bassist for Elvis Presley, not been their first successful artist. The song "Smokie Parts 1 and 2" was famously recorded when guitarist Reggie Young played his guitar with a pencil and on a low-growl setting. The sound was something radio had not yet heard, and the song was proof of that, reaching high into the pop charts. Following this up, Bill Black Combo released the song "White Silver Sands", which rose all the way to No. 9 on the pop charts, becoming Hi Record's first Top 10 pop hit. Soon after, a former saxman of Black's named Ace Cannon and a trumpeter named Willie Mitchell would entertain thousands of Americans each night on radio with their instrumental singles that brought in much of Hi's revenue. The brand was so well known for releasing instrumentals that some believed Hi was short for Hit Instrumentals.
Mitchell would discover success at Hi Records by being the backup singer for several artists and playing his trumpet on various instrumental songs. He even began to produce and sound engineer songs. Mitchell eventually working with one of the most gifted rhythm sections in the world: guitarist Teenie Hodges, his organist brother Charles, and bassist brother LeRoy. Mitchell started taking more of a producer role by this point and was even cutting records for the company. Besides the small successes in instrumental recordings, the label had no one to be the face of the brand. Hi Records would soon find the successful artists it needed in the form of Ann Peebles and Al Green.
Ann Peebles was a star in the 70s. She had 3 different singles make it into the top 50 charts in both the R&B and pop genres. Her debut single, "Walk Away", was released in 1969 and hit No. 22 on the R&B charts. Al Green, another soon-to-be big time name, came to Hi Records in 1969. His debut single also was a favorite, hitting No. 7 and No. 11 on the R&B and pop charts, respectively.
Success would continue for the studio, and would later add the likes of Otis Clay, Syl Johnson, and O.V Wright. However, through its days, Ann Peebles and Al Green remained the main breadwinners for Hi Records.
Those days ended in 1979 when Willie Mitchell, along with Al Green and others, left the label, and it was sold two years prior. The studio is active to this day and is distributed by Fat Possum Records.
Sources
History. Hi Records. Accessed 5/1/17. http://hirecords.com.

History. Royal Studios. 2017. Accessed 5/1/17. http://royalstudios.com/history/.


Additional Information