Nancy Melvina "Vinnie" Caldwell
Introduction
One of the earliest women to win election to Virginia's House of Delegates, Vinnie Caldwell also helped her family operate the Bluemont Hotel (no longer standing) on the northwest corner of Main and Center Streets, in Galax.
Images
Photograph of Vinnie Caldwell from 1928 composite photograph of members of Virginia's House of Delegates, courtesy of the Library of Virginia, Visual Studies Collection.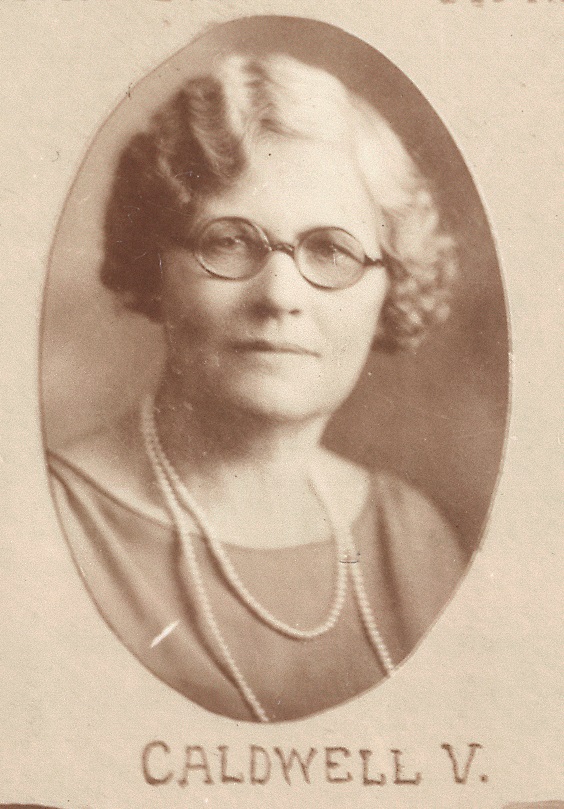 Vinnie Caldwell's family operated the Bluemont Hotel in Galax, Virginia, photograph courtesy of the Galax Public Library.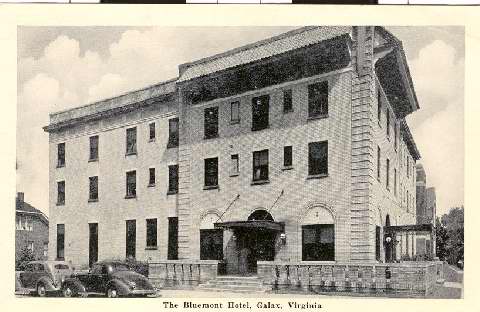 The Library of Virginia honored Nancy Melvina "Vinnie" Caldwell as one of its Virginia Women in History in 2015.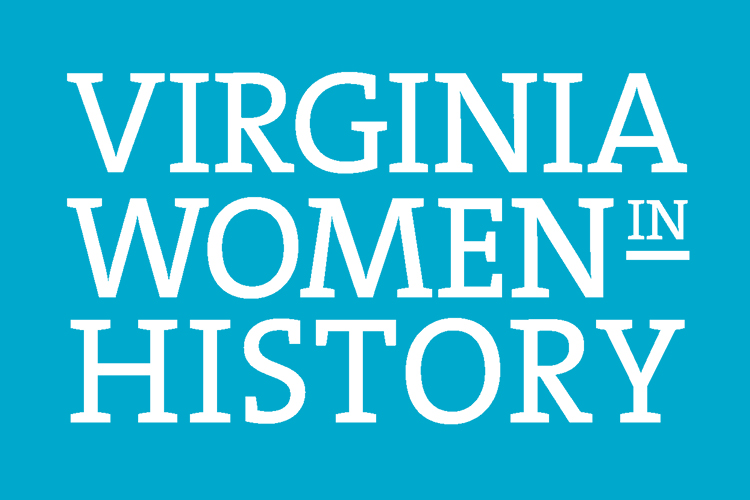 The Virginia Women in History Digital Trail is made possible by the Library of Virginia and American Evolution: Virginia to America, 1619–2019.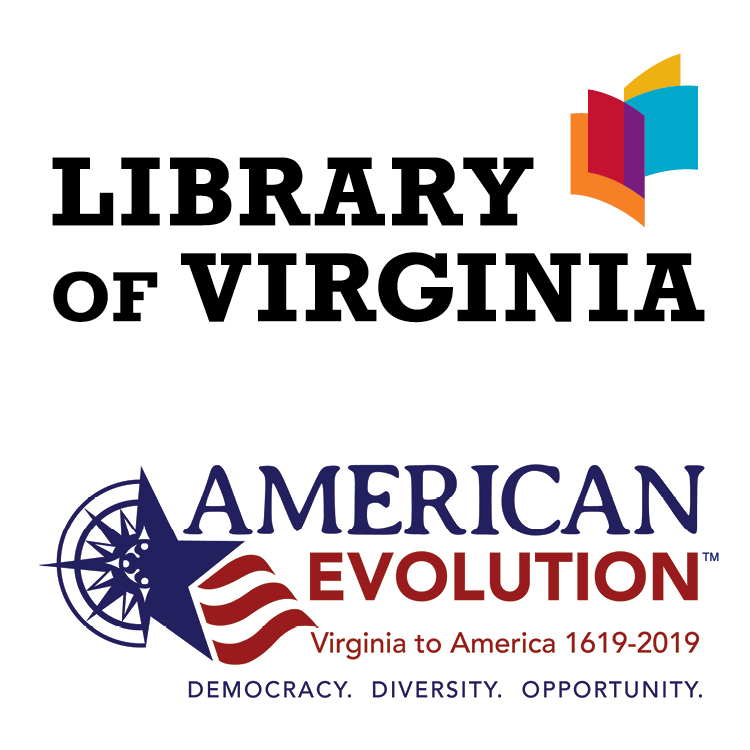 Backstory and Context
The daughter of a farmer, Nancy Melvina "Vinnie" Caldwell (August 4, 1868–February 11, 1956) grew up in Carroll County. She attended the local public school and, at her mother's urging, took and passed an examination to become a teacher. Miss Vinnie, as she was known, taught at a series of schools until late in the 1890s. Frustrated by her low salary and the difficulties of teaching in an impoverished rural school system, Caldwell left teaching, Galax, and, later, the state.
By 1920 she had returned to Galax and became involved in local politics, probably after women gained the right to vote that year. In 1927, the Democratic Party in Carroll County nominated her for the county's seat in the House of Delegates. Although southwestern Virginia was a stronghold of the Republican Party, and Republicans captured every other major office in the county, Caldwell defeated her male opponent by a vote of 1,990 to 1,895. She joined three other women in the assembly when it convened in January 1928. She sat on the Committees on Schools and Colleges, on Asylums and Prisons, and on Manufactures and Mechanic Arts. She introduced several bills related to Galax and Carroll County and was a patron of an unsuccessful bill to appropriate $100,000 for pensions for mothers.
Caldwell did not seek reelection in 1929, but maintained a keen interest in current events for the rest of her life and devoted herself to welfare work in the Galax area.
Nominated by Larnette Snow, librarian, on behalf of the sixth-grade American history students (2013–2014) at St. Paul School, Cana, Carroll County.


Reprinted with permission of the Library of Virginia.
Sources
Sandra Gioia Treadway, "Caldwell, Nancy Melvina 'Vinnie,'" in Dictionary of Virginia Biography, eds. Sara B. Bearss et al (Richmond: Library of Virginia, 2001), 2: 505-506
Additional Information