Delbert J. Haff Circle Fountain
Introduction
Located outside of Swope Park, in which the Starlight Theatre and the Kansas City Zoo are located, the Delbert J. Haff Circle Fountain and bust sculpture honors the man largely responsible for the city's park system today. Delbert J. Haff (1859-1943) was born in Michigan and eventually studied law and passed the Michigan bar in 1885. In Kansas City, he helped the park board resolve financial and legal difficulties during the 1890s. He would also lead the effort to enable the city to create a park and boulevard system and served as park commissioner from 1908-1912. The fountain and half circle were dedicated 1940. The bust sculpture was created by Jorgen Dreyer in 1913 but not installed until 1967 (until that point it was in storage).
Images
The bust of Delbert J. Haff was installed in 1967.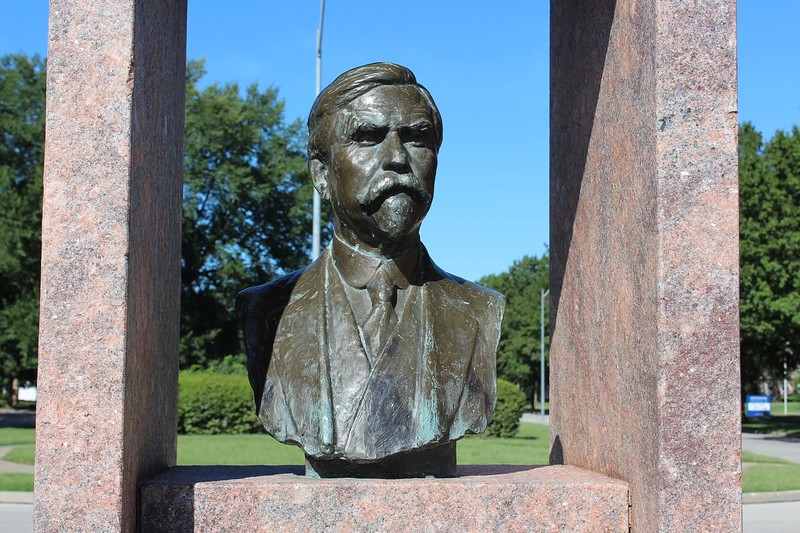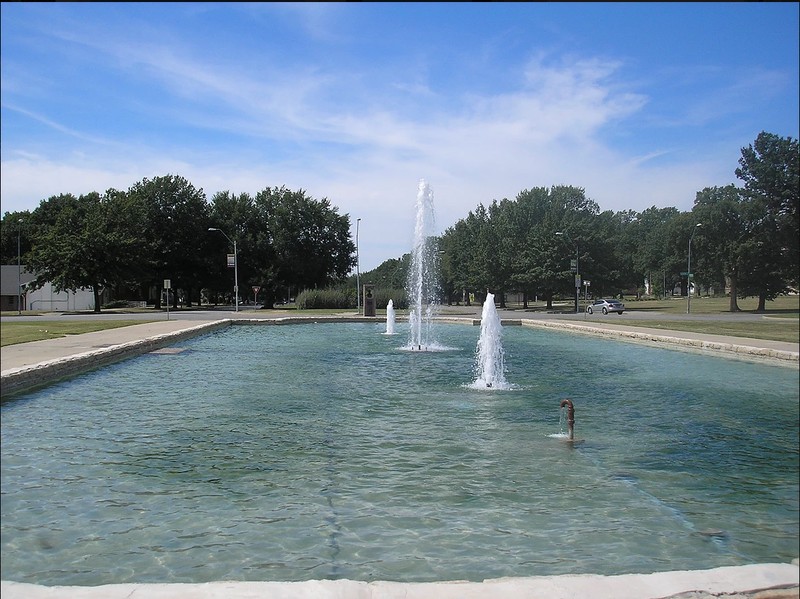 Sources
"Delbert J. Haff." Findagrave.com. Accessed May 18, 2017. https://www.findagrave.com/cgi-bin/fg.cgi?page=pv&GRid=17368950.
"Delbert J. Haff Circle Fountain." KC Fountains.
September 10, 2016.
http://www.kcfountains.com/single-post/2016/09/10/Delbert-J-Haff-Circle-Fountain.
Photos: Bradley Cramer, via KC Fountains