Kate Mason Rowland
Introduction
During the last years of her life, author Kate Mason Rowland, who wrote a definitive biography of George Mason, lived at a boarding house (no longer standing) across the street from the Jefferson Hotel.
Images
Photograph of Kate Mason Rowland courtesy of the Library of Virginia.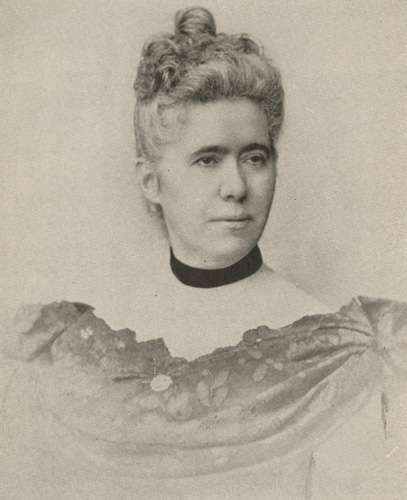 Rowland published her two-volume Life of George Mason in 1892, image courtesy of the Library of Virginia.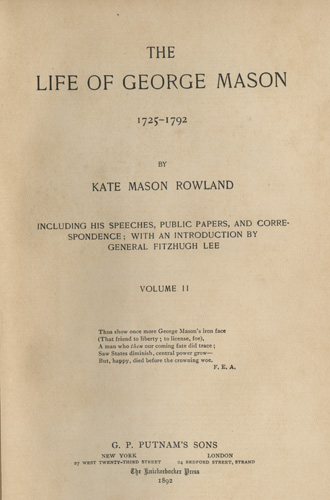 The Library of Virginia honored Kate Mason Rowland as one of its Virginia Women in History in 2010.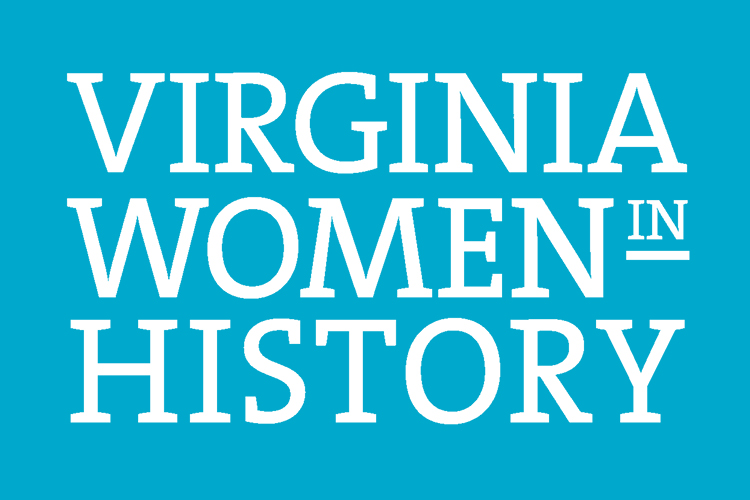 The Virginia Women in History Digital Trail is made possible by the Library of Virginia and American Evolution: Virginia to America, 1619–2019.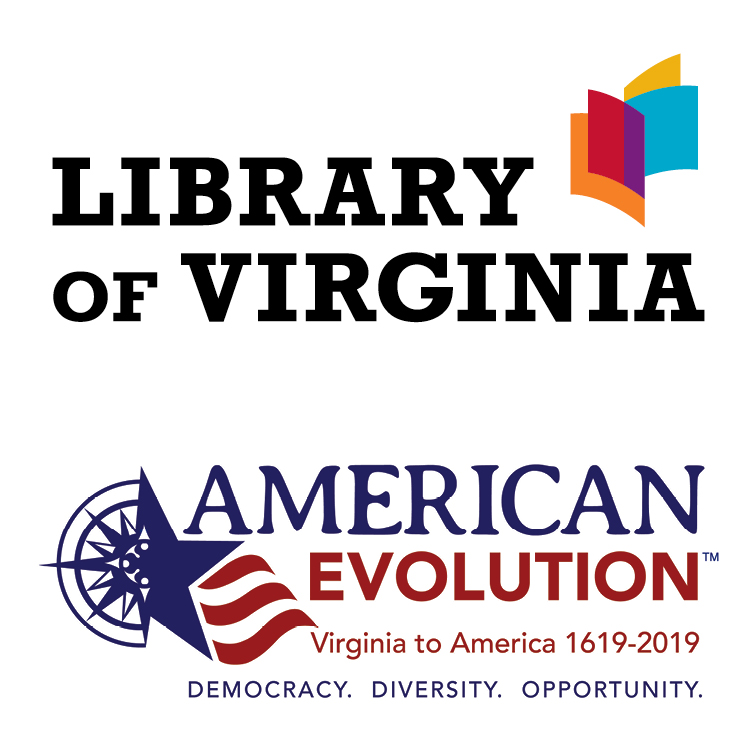 Backstory and Context
Kate Mason Rowland (June 22, 1840–June 28, 1916) was the great-great-grandniece of George Mason, author of the Virginia Declaration of Rights. She wrote The Life of George Mason, 1725–1792, Including His Speeches, Public Papers, and Correspondence, a two-volume work published in 1892. Five years later Rowland completed a two-volume Life of Charles Carroll of Carrollton, 1737–1832, profiling a Maryland signer of the Declaration of Independence.

Born in Detroit, Rowland later moved to Virginia with her family and lived in Richmond during the Civil War. Her experiences while tending to wounded soldiers influenced her later writing and work in memorializing the Confederacy. Rowland edited The Poems of Frank O. Ticknor, M.D. (1879), a southern lyric poet, and Charles L. C. Minor's book The Real Lincoln (1901). She also coedited The Journal of Julia LeGrand, New Orleans, 1862–1863 (1911). Sensitive to negative portrayals of the Confederacy, Rowland contributed to many magazines and newspapers. She objected to northerners who described former Confederates as "Rebels" and insisted on referring to the conflict as the "War Between the States."
As corresponding secretary of the national United Daughters of the Confederacy for 1896 and 1897, Rowland lobbied for organizing new local chapters in northern and southern states. After living in Baltimore, by 1900 she had returned to Richmond and was serving as an honorary president of the Virginia Division UDC when she died in 1916.
Nominated by Rashad Hairston, in Patricia Costis's fourth-grade class (2009), Dreamkeepers Academy, Norfolk, Va.


Reprinted with permission of the Library of Virginia.
Additional Information