Janis Martin
Introduction
Rockabilly star Janis Martin, known as the female Elvis during the 1950s, lived in Danville where she worked as manager of the nearby Danville Golf Club. In 2014 Virginia's Department of Historic Resources installed a marker on West Main Street honoring Martin's career.
Images
Photograph of Janis Martin, WRVA Radio Collection, Accession 38210, courtesy of the Library of Virginia.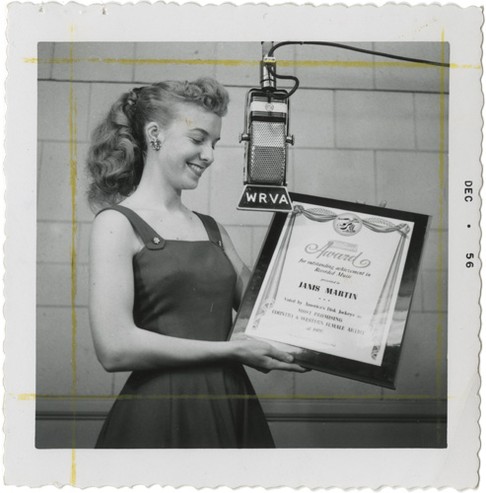 Photograph of Janis Martin performing on Roanoke TV station WSLS, WRVA Radio Collection, Accession 38210, courtesy of the Library of Virginia.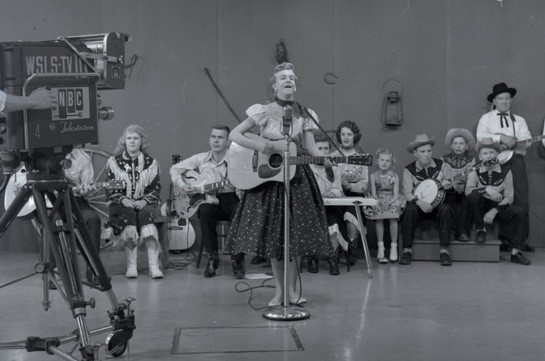 The Library of Virginia honored Janis Martin as one of its Virginia Women in History in 2010.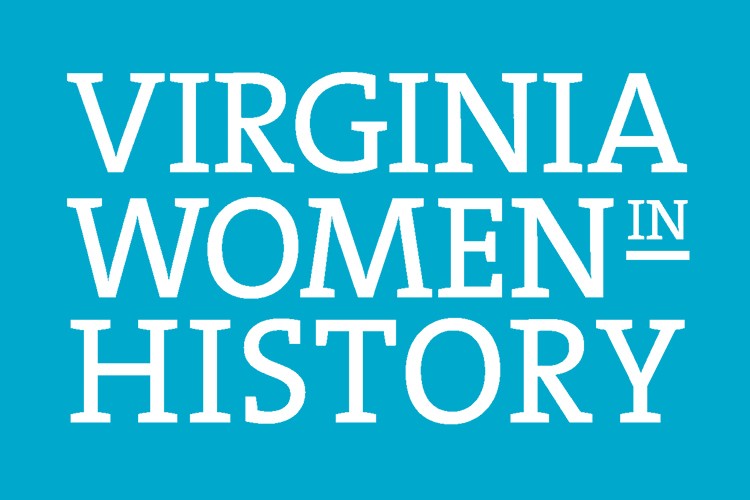 The Virginia Women in History Digital Trail is made possible by the Library of Virginia and American Evolution: Virginia to America, 1619–2019.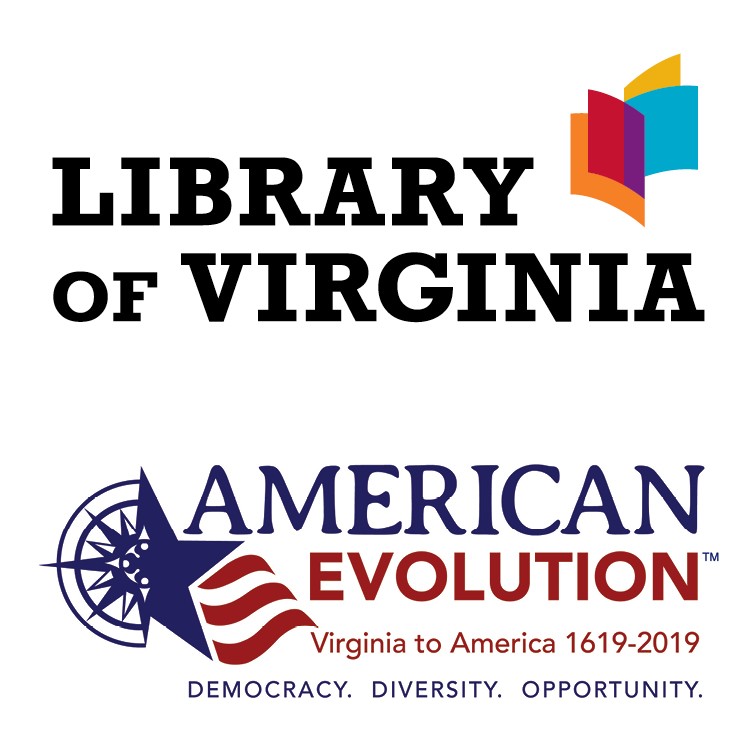 Backstory and Context
Janis Darlene Martin (March 27, 1940–September 3, 2007) began playing guitar and singing by age six. Her mother promoted the precocious girl, who won numerous talent contests before the age of ten. After appearances on radio stations in Danville and Martinsville, she began performing in Richmond on WRVA's well-known Old Dominion Barn Dance. A test pressing made there led to a recording session in Nashville for RCA Victor. Martin had a top-40 hit with the song "Will You, Willyum," and the B side, "Drugstore Rock and Roll," became an enduring rockabilly classic. Martin combined her early country influences with a later appreciation for the singing of rhythm-and-blues artists. The resulting hybrid music, rockabilly, crossed musical and racial boundaries and was a major foundation for the emergence of rock and roll.
Record executives dubbed Martin the "Female Elvis." She recorded at six sessions from 1956 to 1958, enjoyed numerous industry accolades, and performed on
American Bandstand
and the
Tonight Show
and at the Grand Ole Opry. Martin's fall from stardom was just as dramatic as her meteoric rise to fame—she secretly married and became pregnant, so RCA Victor dropped their teenage star. Martin returned to Southside Virginia, raised her children, managed a country club, and occasionally played locally. A resurgence of interest in rockabilly music in the 1980s brought her international attention. Martin performed in Europe and at major rockabilly shows across the United States. She died of cancer in 2007, leaving a powerful legacy of recordings and fans worldwide.
Reprinted with permission of the Library of Virginia.
Additional Information