Ainsley Building
Introduction
The historic Ainsley Building, today known as the One Flagler Building, was built in 1952. It was the first skyscraper constructed in post-World War II Miami and came amid an economic reawakening in the city. The Modernist building was designed by noted architect Morris Lapidus, famous for creating such hotels as Fontainebleau. The Ainsley Building has changed hands a number of times, and in 2015 was converted into office condominiums. That same year it was also designated a Miami historical site.
Images
The Ainsley Building, today known as One Flagler, was built in 1952 and currently houses office condos. Image obtained from Flickr.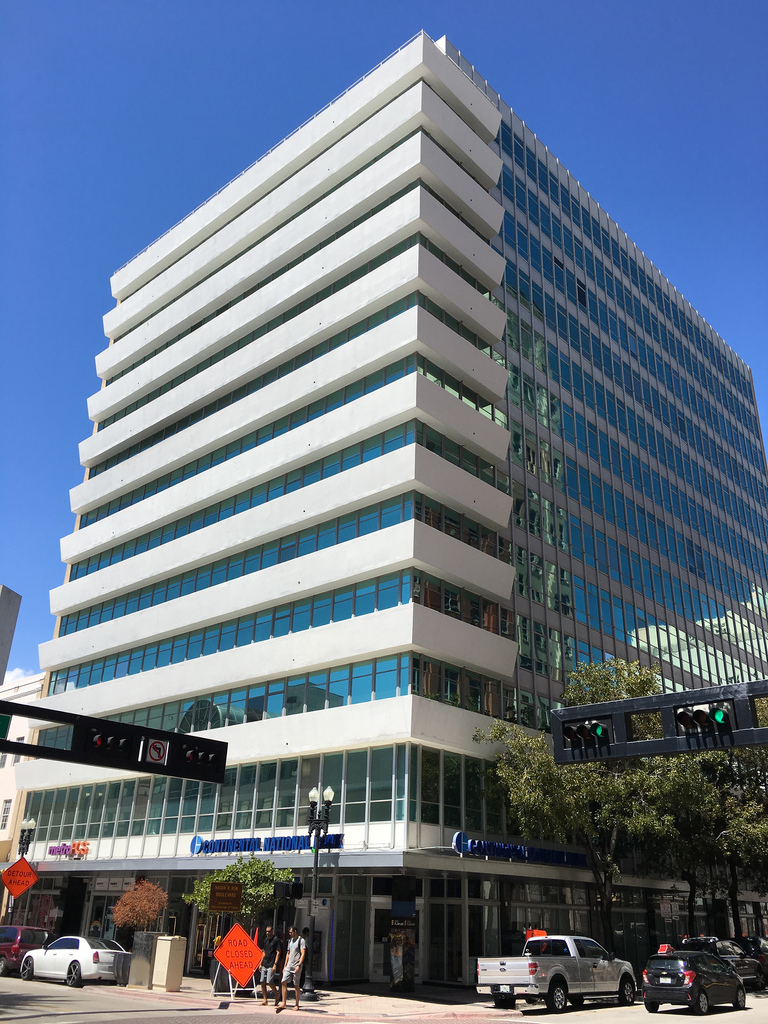 The exterior of the Ainsley Building has changed little since its construction in 1952. Image obtained from the Library of Congress.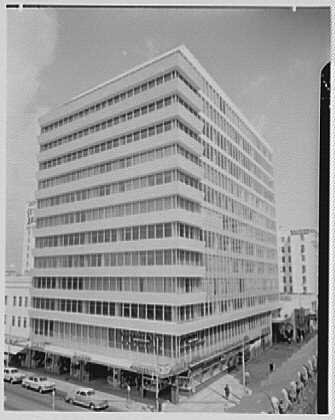 Ainsley Building architect Morris Lapidus was known for designing numerous hotels and apartments in both New York and Miami. Image obtained from Wikimedia.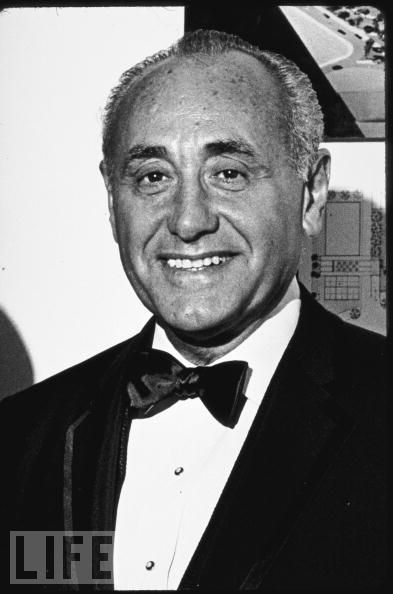 Backstory and Context
The City of Miami experienced an era of economic prosperity in the 1920s during the Florida Land Boom. Many of the city's most well-known buildings were constructed at this time. The land boom ended however in 1926, in part because of a devastating hurricane. The beginning of the Great Depression just a few years later threw Miami into a deeper economic slump. The city's fortunes began to look up in World War II, when thousands of troops were stationed in Miami for training. Local transportation infrastructure was also improved around this time. The United States' post-war boom led to an economic revival in Miami as the city once again became a major tourist destination, fueling the construction of new hotels and apartments.
In 1952, the Ainsley Building became the first skyscraper built in Miami since the DuPont Building in 1937. The office building was designed by Russian-born Modernist architect Morris Lapidus. Lapidus was famous for creating numerous hotels and condominiums in New York, Miami, and Miami Beach, during the 1950s and 1960s. His most notable work is perhaps Fontainebleau in Miami. He characteristically designed his buildings with many colors, curves, and very few corners or straight lines. Initially many of his creations were derided by critics, but in recent decades they have become increasingly popular.
The Ainsley Building was one of the first buildings created in the International Style of architecture, along with the Lever House and the United Nations Secretariat Building, both in New York. The fifteen-story steel frame building lacks ornamentation and features a glass curtain wall with tray-like projections on its east side. It is also one of the first buildings to be made with aluminum panel exterior walls as well as Artex windows. The Ainsley Building was originally owned by Herman Greenfeld and his Ainsley Realty Company. The company went bankrupt in 1963 and the building subsequently changed hands numerous times. Over the course of its history, the Ainsley Building has housed tenants such as banks, lawyers, and the Cuban Consulate. The building was later renamed the Foremost Building, and renamed again to One Flagler in 2010. In 2015, the building underwent a $10 million renovation, converting it into office condominiums.
Sources
Brannigan, Martha. "Iconic downtown Miami building set to go office condo." Miami Herald. October 6, 2014. Accessed June 15, 2017. http://www.miamiherald.com/news/business/article2537730.html.
City of Miami Designation Report: Ainsley Building. 2015. Accessed June 15, 2017. http://www.historicpreservationmiami.com/pdfs/AINSLEYBUILDING.pdf.
Rothstein, Mervyn. "Morris Lapidus, an Architect Who Built Flamboyance Into Hotels, Is Dead at 98." New York Times. January 19, 2001. Accessed June 15, 2017. http://www.nytimes.com/2001/01/19/arts/morris-lapidus-an-architect-who-built-flamboyance-into-hotels-is-dead-at-98.html.
Picture 1: https://c1.staticflickr.com/3/2887/33517789235_8a8c34932b_b.jpg Picture 2: http://cdn.loc.gov/service/pnp/gsc/5a23000/5a23500/5a23532r.jpg Picture 3: https://upload.wikimedia.org/wikipedia/ru/4/47/Morris_Lapidus.jpg
Additional Information