Upper Bay Museum
Introduction
The Upper Bay Museum, located on Walnut Street in the Community Park in North East, MD, houses a large collection of water related articles portraying the heritage of the Upper Bay Area. The museum houses displays of hunting, boating and fishing artifacts native to the Upper Chesapeake Bay. Visitors can trace the history of the waterfowl hunter through exhibits of outlawed gunning rigs and skillfully carved decoys. They can also follow the progress of Bay boating and fishing with many displays of model boats, commercial fishing nets and one of the country's best collections of marine engines. From the serious market waterfowl hunter to the hardy commercial fisherman, watermen of every description have shaped the culture of this region. The officers and members of the Upper Bay Museum invite you to join us where this heritage has been and continues to be preserved for future generations.
Images
Inside the "Decoy Carver's Shop"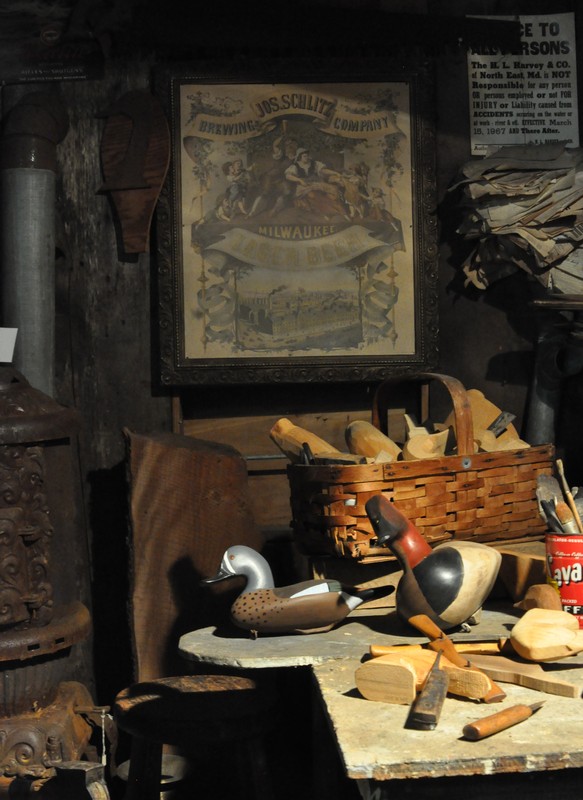 The "Decoy Carver's Shop"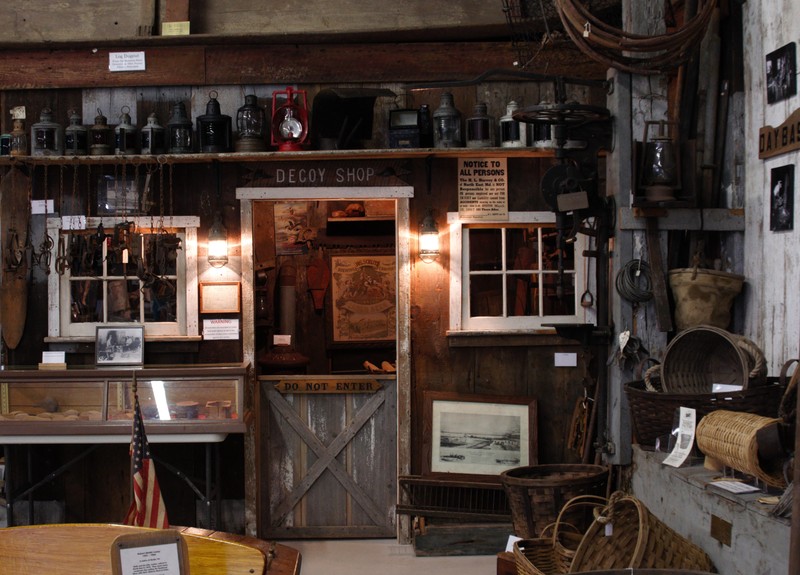 Museum, with a display for Season Opening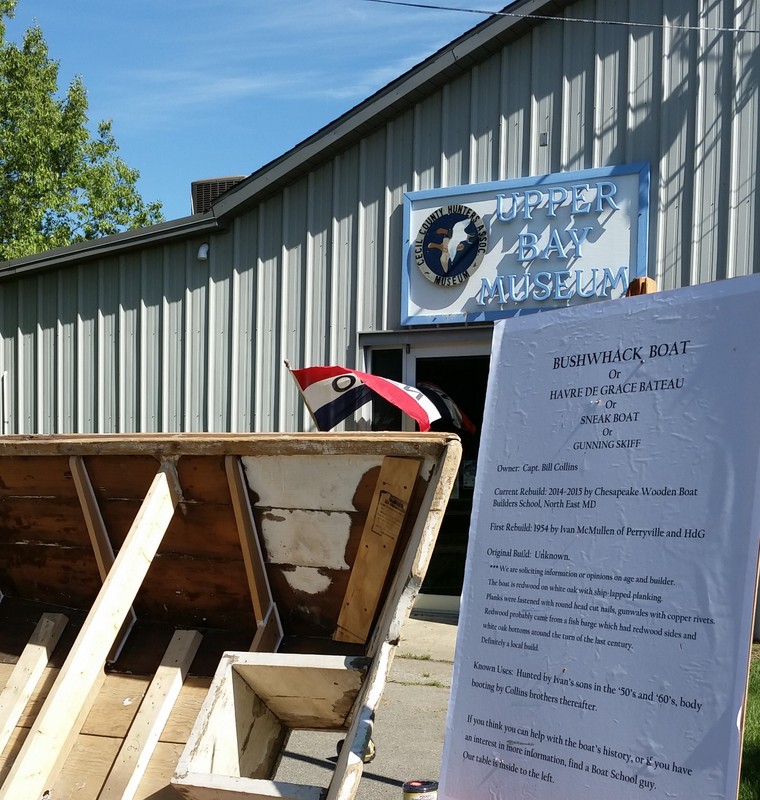 Double sinkbox, detail of wing decoy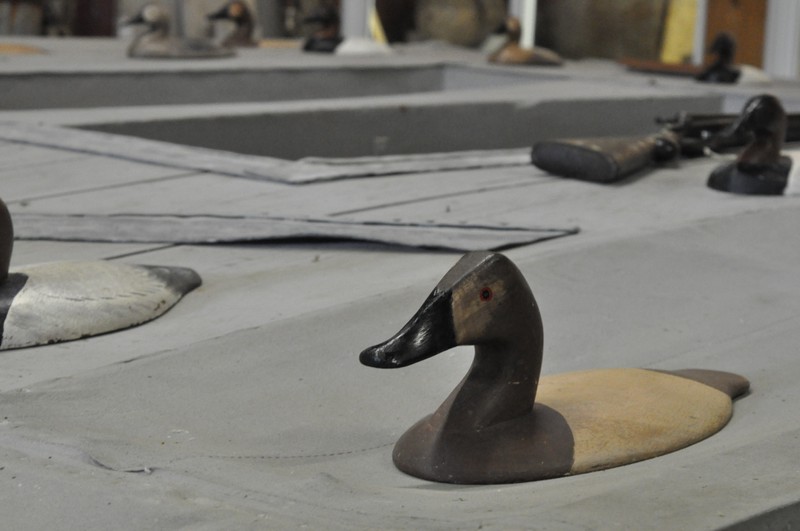 Desk, original to H. L. Harvey Fish House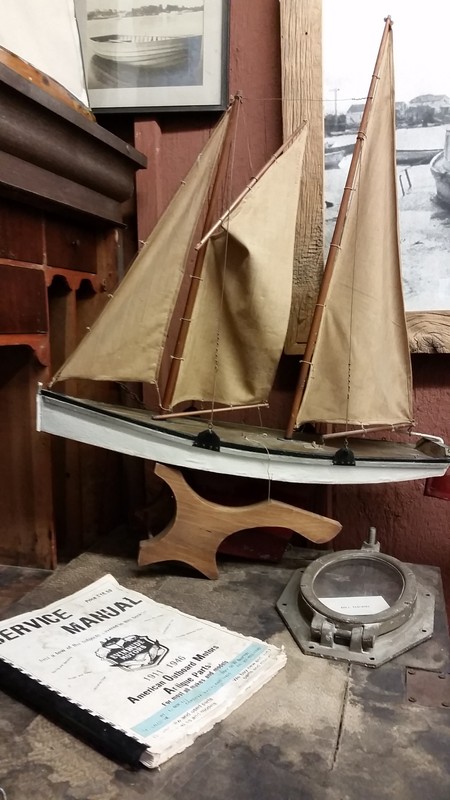 Commercial fishing equipment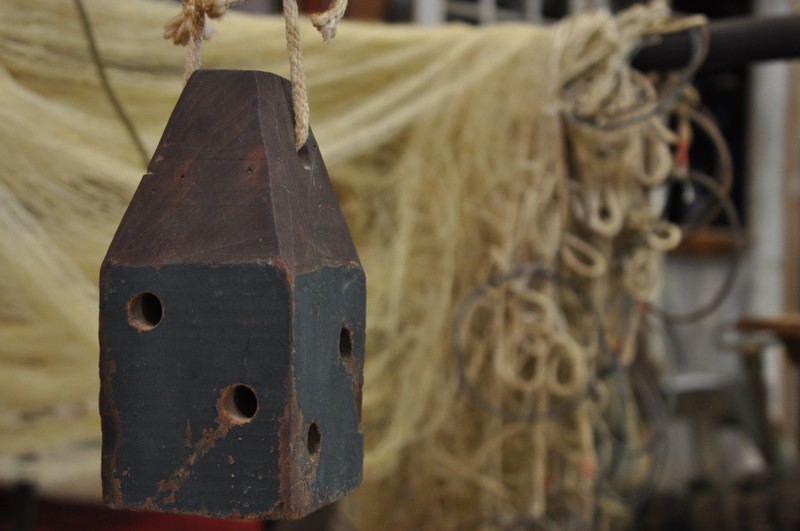 Backstory and Context
MISSION
To preserve the lifestyle of the commercial waterman and hunter of the Upper Chesapeake Bay.
HISTORY
A dedicated group of members of the Cecil-Harford Hunters Association, founded in 1950, envisioned the museum in the early 1970s.
In about 1975, the Association purchased a warehouse. A second building was added the next year, and display items were accumulated from donations and loans. The Museum was open only twice each year – during the North East Water Festival, and in October for the Upper Shore Decoy Show, which is the oldest continually running show of its kind in the country.
In 1976, the town of North East created the North East Community Park and made the historic H. L. Harvey's Fish House available to the Association to house the museum. The location is ideal, with a spectacular view of the North East River and the Susquehanna Flats.
In 1982, the town made a second building available, which in 2012 welcomed the Chesapeake Wooden Boat Builders School.
Additional Information