Ashantilly Center and the Ashantilly Press
Introduction
The Ashantilly Center, known as "Old Tabby," was the mainland home of Thomas Spalding, early Georgia planter, legislator, and McIntosh County landowner. The original home, circa 1820, burned in 1937, and the current house was an ongoing project of the Haynes family. Today, the Ashantilly Center is a non-profit educational and cultural historic site, organized and founded by William G. Haynes, Jr. Mr. Haynes was an artist, small letterpress printer (The Ashantilly Press), and environmentalist. His legacy, the Ashantilly Center, hosts cultural and historic events and workshops. Our gift shop includes books by local historian Buddy Sullivan, hand printed letterpress notecards, broadsides and postcards. Due to the pandemic no events are scheduled until further notice. Call to arrange a date and time for a brief tour (mask required) or to purchase items from the gift shop.
Images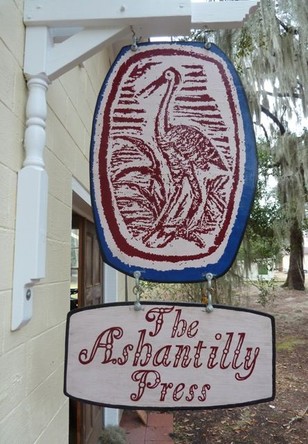 Ashantilly, known as the "Old Tabby"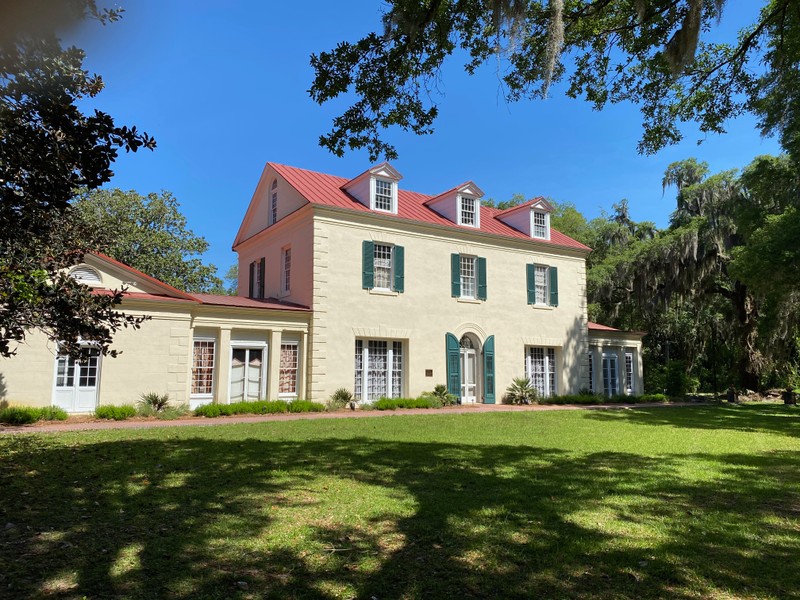 The Ashantilly Press building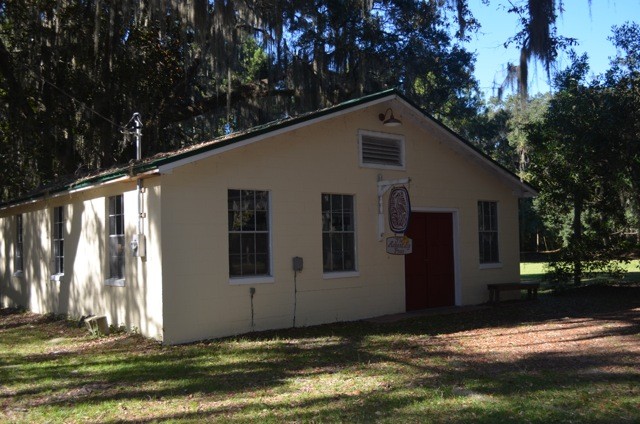 Christmas Open House 2019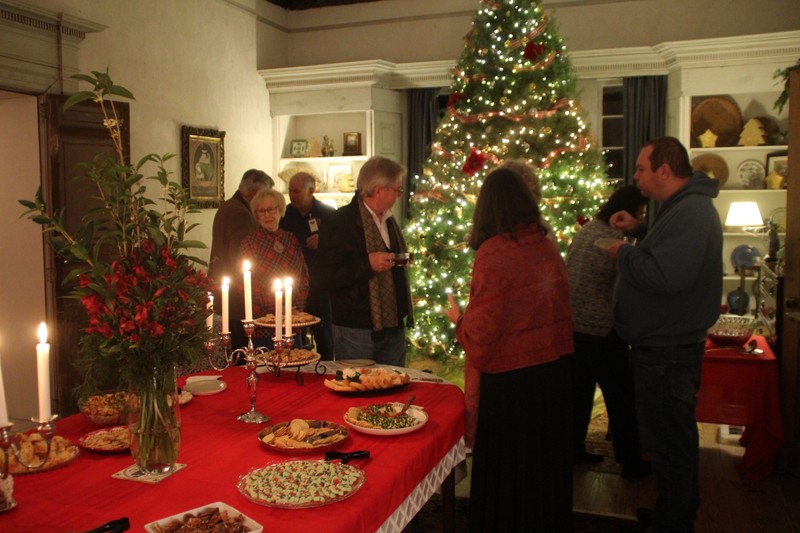 Printing Valentine cards at the Ashantilly Press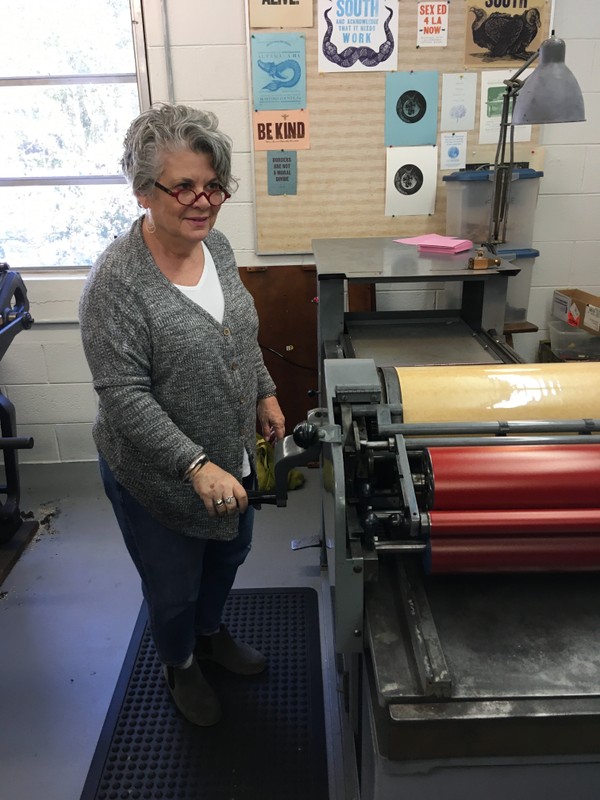 Valentine's Tea at the "Old Tabby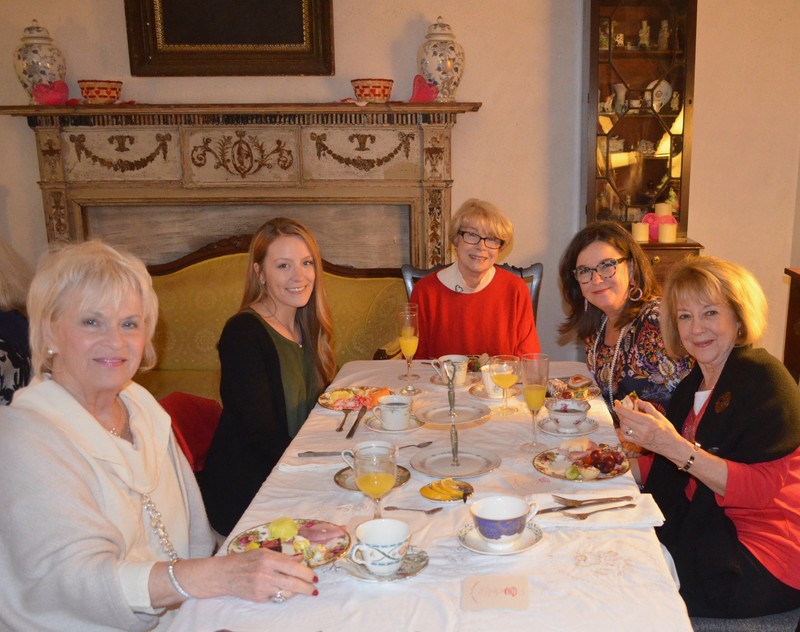 Dr. Melissa Cooper, author of "Making Gullah" at her reception.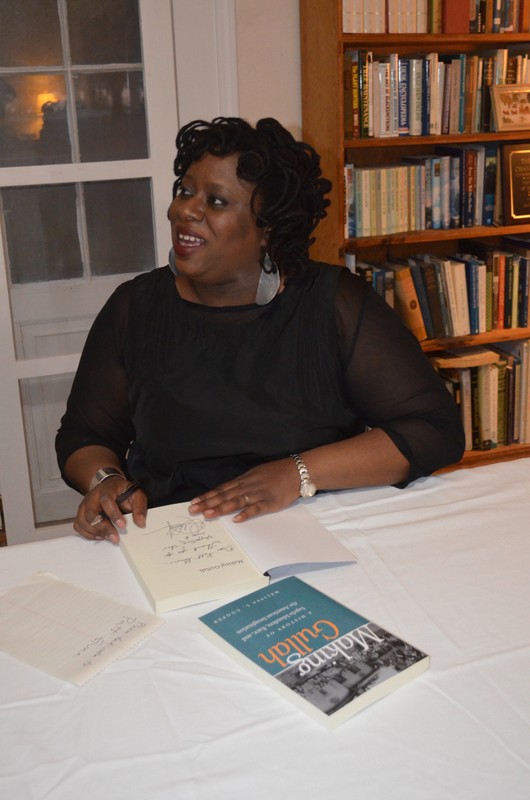 Backstory and Context
Ashantilly, named for the Spalding family castle near Perth, Scotland, was the mainland home of Thomas Spalding who maintained a plantation on Sapelo Island just off the coast of McIntosh County in the early to mid 1800's. Tours of Sapelo may be arranged through the Sapelo Island Visitors Center - 912 437-3224. The property was left to Spalding's son Charles who had to sell after the Civil War. A Wilcox family renovated the original two story, flat roof home by adding a hipped roof and enclosing open loggias; other families also lived at Ashantilly over the years. In 1918 William G Haynes, Sr. bought the almost 80 acre property and brought his wife and three children to live at the "Old Tabby". "Bill Sr." was from a prominent family in middle Georgia and had married Laura Grant of the Atlanta Grant family. The last Haynes, "Bill" Haynes Jr. lived there until his death in 2001. He and his sister Anne Lee had set up Ashantilly as a 501(c)3 nonprofit educational center in 1993 dedicated to interpreting local history, culture, environment and the book arts.
Bill was an award-winning letterpress printer who established The Ashantilly Press in 1955, and left a legacy of beautiful letterpress work. His print shop is also on the property and has been re-opened to re-introduce the art of letterpress to the public. Currently the Press staff have letterpress and book arts classes, and host interns and offer an Artist in Residence program.
The website ashantillycenter.org and the Facebook page can give you an idea of the type programming the Center normally offers. Closed now, visitors may ride through the property and visit the adjacent historic St. Andrews Cemetery which was once the Spalding family cemetery.
Sources
Early Days on the Georgia Tidewater, Buddy Sullivan 1990
ISBN-13: 978-0962580802
ISBN-10: 0962580805
Additional Information