Landsman Roy C. Harless
Introduction
Landsman Roy C. Harless; Born 24 Apr 1897 – Griffithsville, WV; Died 24 Sep 1918 – Naval Hospital, Great Lakes, IL; Co. P, 13th Regiment, Camp Paul Jones – US Navy
Images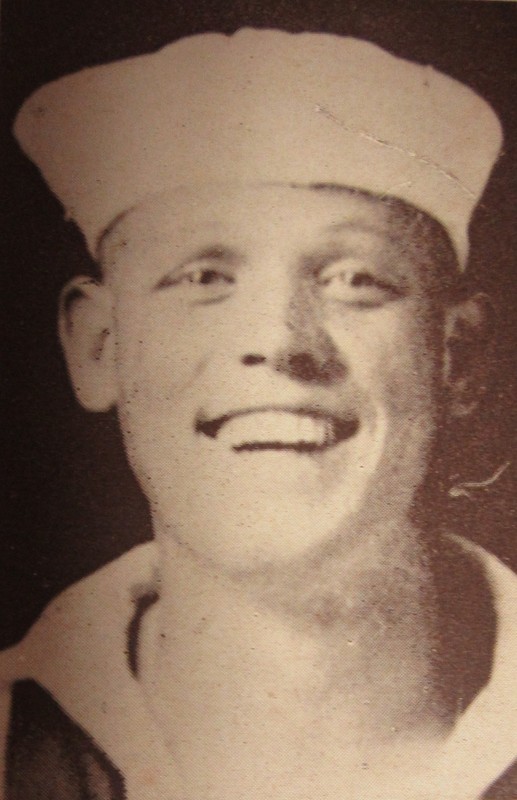 Headstone at Spring Hill Cemetery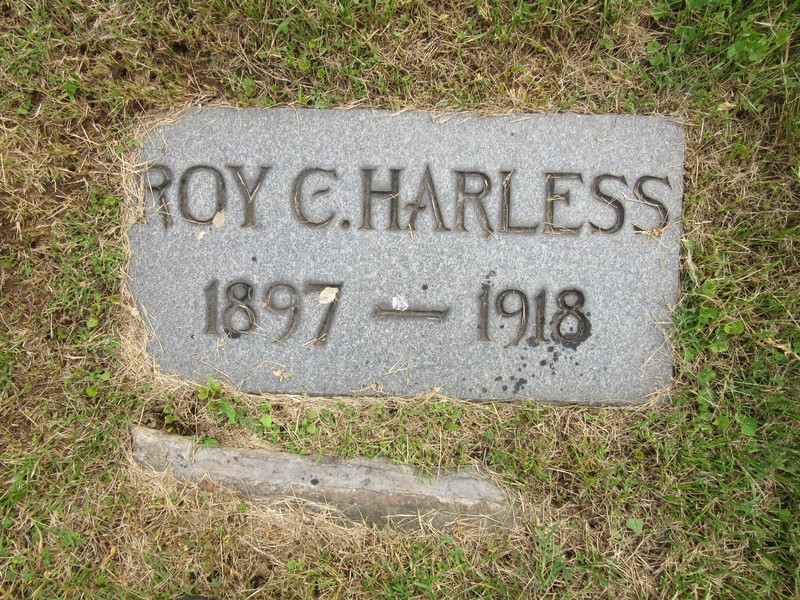 Backstory and Context
Roy Clarence Harless was born on April 24th, 1897, in Griffithsville, West Virginia, to Joseph W. and Zena C. Harless. He lived at 1003 8th Street, Huntington, and was married to Rhoda Harless. He enlisted in the US Navy on July 17th, 1918, at Louisville, Kentucky. He was a Landsman, or trainee, for the Yeoman rank and was assigned to Company P of the 13th Regiment at Camp Paul Jones of the Navy Reserve Force. He contracted influenza on September 19th and news was sent to his family:
SAILOR DYING OF PNEUMONIA
ROY C. HARLESS IN TRAINING STATION HOSPITAL.
Sick Wife Is Being Prepared for News of Her Husband's Death.
Roy Harless, who is stationed at the Great Lakes naval training station, is critically ill with grip-pneumonia He is not expected to live, according to telegrams received by his father, Roy Harless, 1019 Eleventh street. News of the worst is constantly expected.
The wife of the young sailor is being gradually prepared for the shock of his death. She herself is ill, having given birth to a son Friday afternoon. The boy, a red-headed youngster much resembling his father, has not been named, it having been the original intention of leaving the naming privilege to the absent parent.
The last telegram received during the day yesterday stated that the condition of Harless was critical.
 – Huntington Herald-Dispatch, September 23rd, 1918
He died on September 24th, 1918, in the Naval Hospital at Great Lakes, Illinois. He was buried in Huntington's Spring Hill Cemetery after a funeral in Huntington:
HARLESS FUNERAL
Body of Young Sailor Is Interred Soon After Arrival – Wife Seriously Ill.
The funeral of Roy Harless, who died at Great Lakes training station of pneumonia, was held yesterday morning immediately after arrival of the body here. Interment was made in Spring Hill Cemetery. The funeral and interment were held immediately upon arrival of the body because of the illness of his wife, who is in a serious condition. Mr. Harless had many warm friends here, and his passing is a source of great regret. Hopes are entertained for the speedy recovery of Mrs. Harless.
 – Huntington Herald-Dispatch, September 28th, 1918
His family was grateful for the comfort given by the community:
CARD OF THANKS
We extend our most sincere thanks and appreciation to the many friends who by their sympathy and kindly acts have assisted us in bearing the loss of our beloved Roy C. Harless.
J.W. HARLESS AND FAMILY.
 – Huntington Herald-Dispatch, September 28th, 1918
His son, fittingly named Roy C. Harless, Jr., after his father he never met, went on to serve as a Staff Sergeant in the US Army Air Forces in World War II. Roy Jr.'s son, Wayne Alan Harless, died in a motorcycle accident while serving as an Airman Third Class in the 1st Fighter Wing, Air Defense Command, US Air Force.
 [From In the Service of Their Country - used with permission of the author]
Sources
Woodard, Benjamin. In the Service of Their Country: The Story of the Soldiers from Cabell County, West Virginia, Who Gave the Ultimate Sacrifice in the Great War. Sixth Printing. Benjamin Woodard - Lulu, 2019.
Image Sources
The Honor Roll of Cabell County, W.Va. - Author's Picture (Benjamin Woodard)

Author - Benjamin Woodard

Additional Information