Pershing House
Introduction
Located on Fort Sam Houston, the Pershing House is a truly distinguished residence. It was built in 1881 in the late Victorian style to be the home for the commander (and family) of the fort, who is also known as the commandant. Although it has been updated over the years, it still retains much of its original architectural integrity. It is named after one of the military officers who lived here, General John J. Pershing, who would command the American Expeditionary Force in World War I. He would also be named General of the Armies, the highest military rank in the U.S. military. Numerous other military officers of significance lived here including Medal of Honor recipients. The house remains the residence of the fort's commanding officer. The house was added to the National Register of Historic Places in 1974.
Images
The Pershing House was built in 1881 and named after one of the most distinguished military officers in American history, General of the Armies John J. Pershing.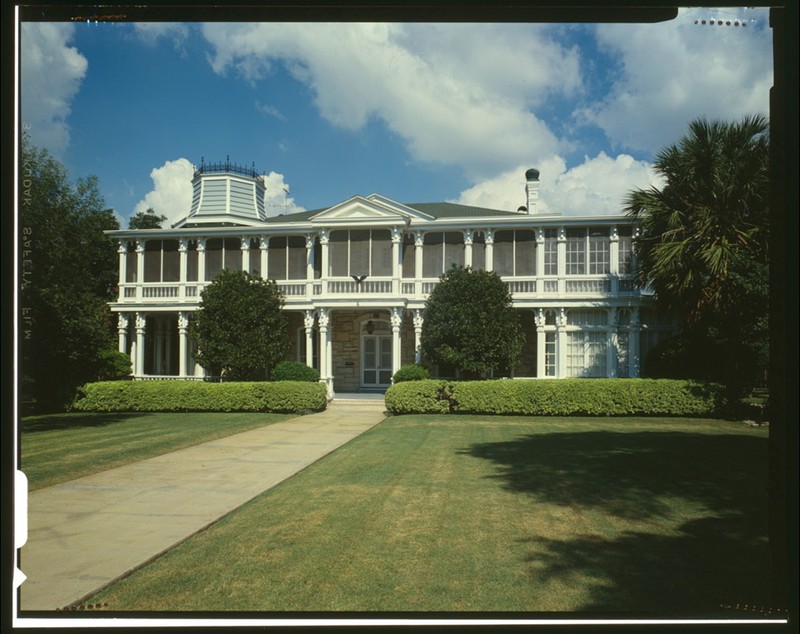 Backstory and Context
Fort Sam Houston was established in the 1870s to serve as a base from which the U.S. Army could maintain the peace between settlers and Native Americans. The first commandant was Columbus Augur, veteran of the Civil War. John J. Pershing would garner national recognition for his pursuit of Mexican paramilitary leader Pancho Villa in 1916-1917. As a result, he was the clear choice to lead American forces in WWI.
Sources
"Fort Sam Houston." National Park Service. Accessed July 10, 2017. https://www.nps.gov/nr/travel/tx/tx39.htm.

"Pershing House." National Park Service - National Register of Historic Places Nomination Form. July 30, 1974. https://atlas.thc.state.tx.us/NR/pdfs/74002058/74002058.pdf.

Photo: public domain, via Wikimedia Commons