B.F Goodrich Company Showroom
Introduction
Located within Chicago's historic Motor Row District. The showroom opened its doors in 1911 to sell and distribute B.F. Goodrich tires to Chicago retailers. Similar to many of the buildings located in Motor Row, its architectural ornamentation are found nar the top of the building.
Images
By Andrew Jameson - Own work, CC BY-SA 3.0, https://commons.wikimedia.org/w/index.php?curid=11331173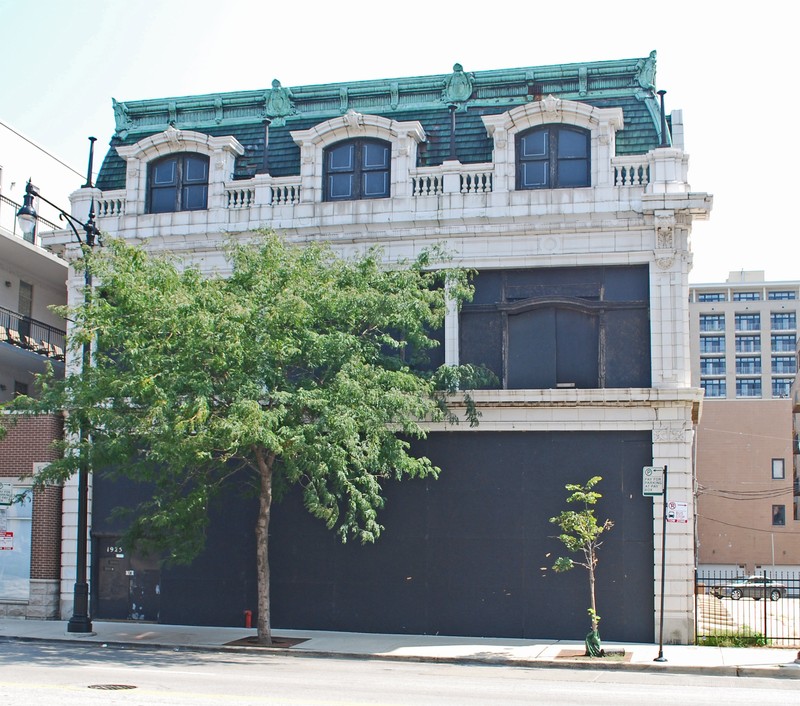 Picture of a portion of Motor Row, By Andrew Jameson (Own work) [CC BY-SA 3.0 (http://creativecommons.org/licenses/by-sa/3.0) or GFDL (http://www.gnu.org/copyleft/fdl.html)], via Wikimedia Commons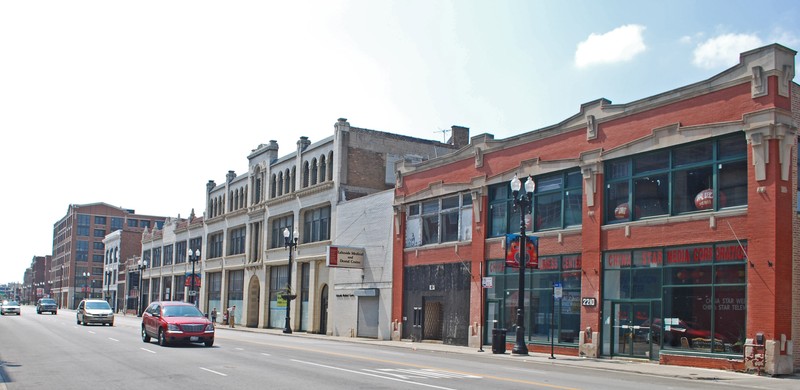 Backstory and Context
Chicago's Motor Row District was considered the United States' largest, intact early "motor colony," emerging at the beginning of the 20th century when automobile popularity soared. At its peak, as many as 116 different makes of automobiles were being sold on Motor Row.
The automobile boom also stimulated thriving ancillary industries, such as glass and rubber, used in windows and tires. B.F Goodrich, of Akron, Ohio, formed in 1870 and profited from producing and supplying tires. Shipping tires could be quite expensive, so like many businesses of the era, opening branches proved feasible including operating a facility in Chicago's Motor Row district.
However, B.F. Goodrich did not usually sell to auto manufacturers but instead sold directly to consumers with a need for replacement tires, which proved profitable since early tires usually needed replacing after traveling a mere 3,000 miles. Selling directly to consumers proved extraordinarily successful in Chicago where Chicago auto registrations increased dramatically, from 300 in 1900 to 90,000 in 1920 to an astounding 300,000 in 1925.
Alas, the boom could not last forever. By the 1920s, tire-life substantially improved and car dealers began moving to warmer climates, which pushed B.F Goodrich to adapt. Thus, the branch showroom strategy gave way to larger warehouses and shipping centers. Thus, B.F Goodrich left its Motor Row location in 1929, which proved fortuitous as the Great Depression profoundly affected the Motor Row District in a negative (economic) way.

The building enjoyed renovations in 2009, and much of Chicago's South Loop, Motor Row, and Bronzeville neighborhood have enjoyed an upswing in economic health. As such, the building is up for commercial sale.
Sources
"Nomination Form: B.F. Goodrich Company Showroom, Motor Row District." National Register of Historic Places. Published April, 13, 2009.

O' Conner, Jerome M. "Motor Row Memories." Chicago Tribune (Chicago), October 21, 2012.





Additional Information