Smith Brothers Manufacturing (former), 526 South Howard Street
Introduction
Historically, this was the location of the Big Smith overall plant, after it moved from its original location at 4th and Garrison in the former Hall Livery building in April 1917. Founded by Clayton and E. O. Smith, Smith Brothers Manufacturing operated in Carthage until 2000. The complex of buildings either side of Howard Street is currently owned and operated by Leggett and Platt.
Images
Elevated walk way between factory buildings on Howard Street, undated image.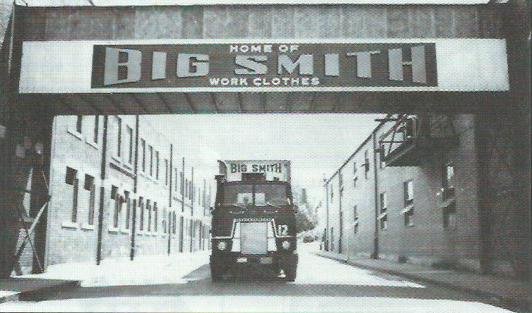 1920s image of Big Smith factory,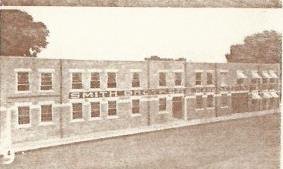 World War I parade featuring Big Smith workers in U. S. Army jackets the plant produced. (Image from 2017 175th Anniversary of Carthage exhibit.)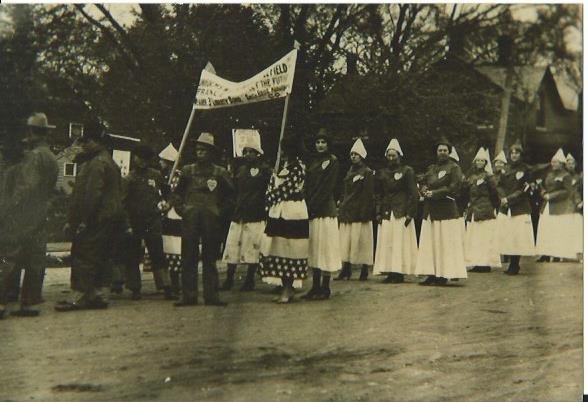 Big Smith was noted for its overalls and other denim casual wear through its decades of operation. This pair of ladies jeans, displayed in the 175th Anniversary of Carthage 2017 exhibit, were purchased by Marian Powers Winchester.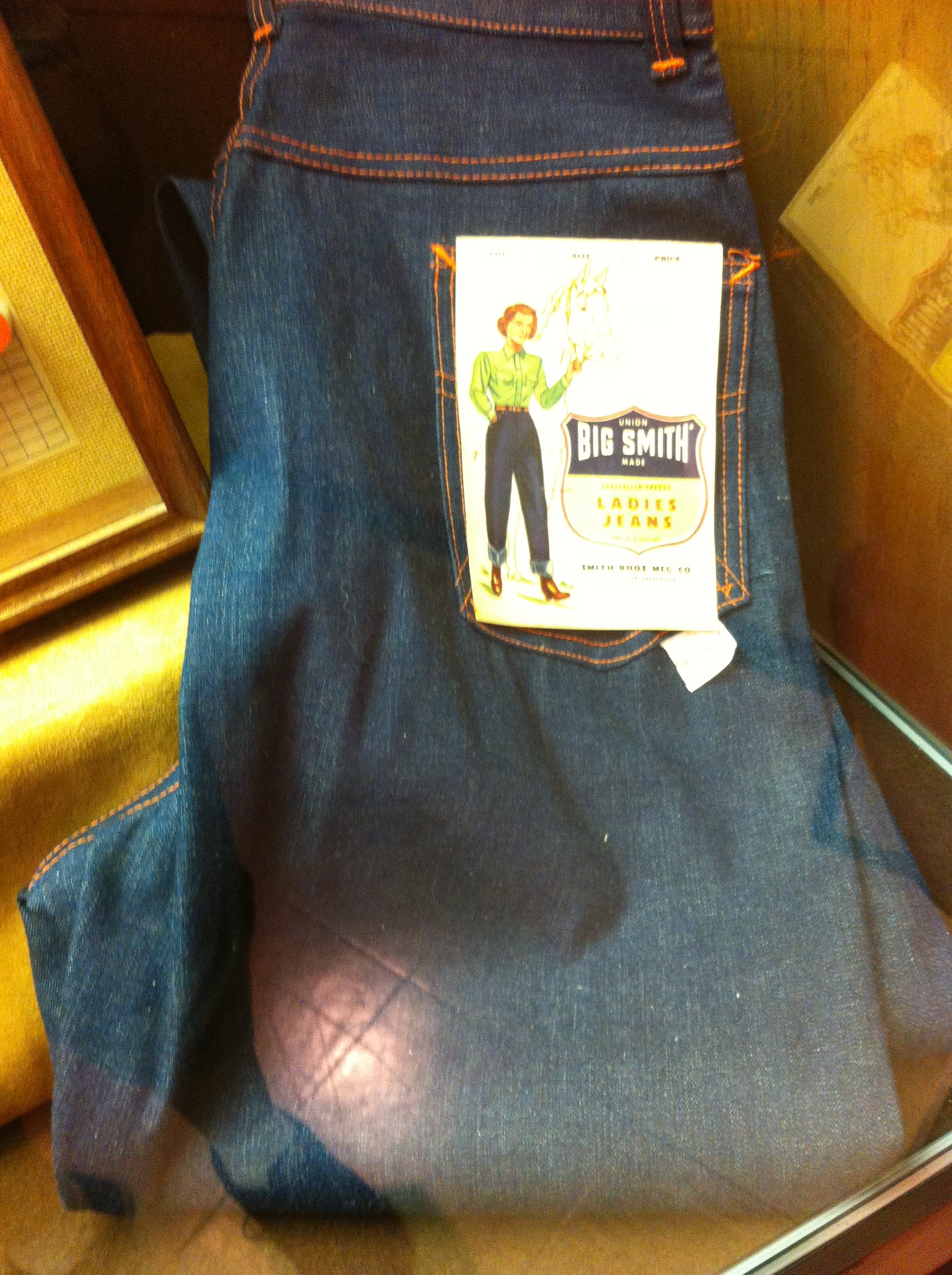 Digitization on CLIO is part of Powers Museum's "Digital Carthage" project in honor of Carthage's 175th Anniversary Celebration (March 28, 2017 through March 27, 2018).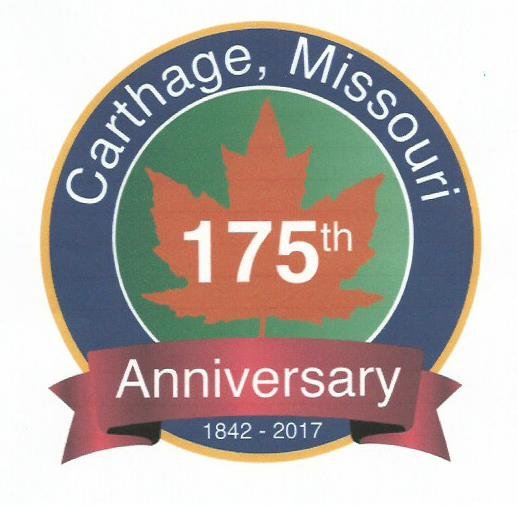 Funding for the Walking in the Wards tour was made possible by a grant from the Missouri Humanities Council and the National Endowment for the Humanities, Spring 2017.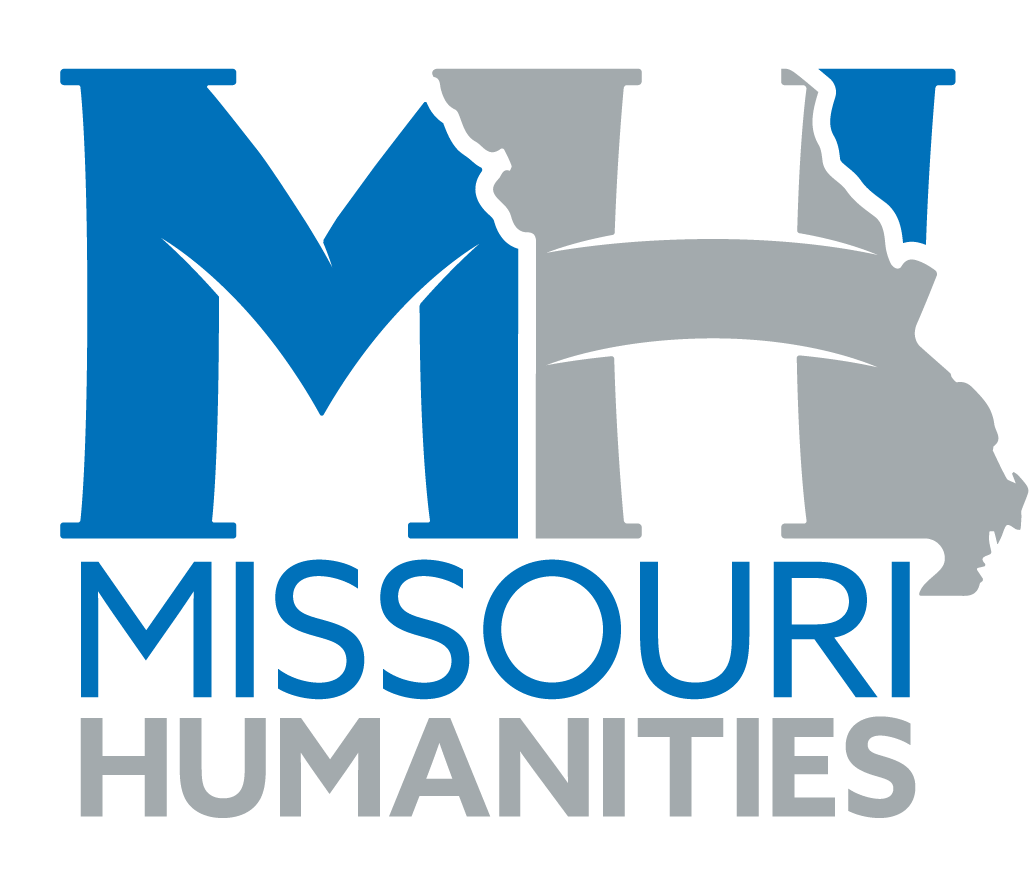 "Fun-alls" and matching cap made by Smith Brothers Manufacturing and displayed in 2017 Carthage 175th Anniversary special "Community Collects" summer/fall display at Powers Museum. These were made in a variety of bold prints in late 1960s to early 1970s.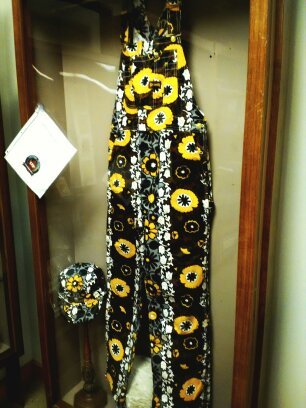 Backstory and Context
Smith Brothers Manufacturing was founded in Sedalia, Missouri, in 1915, but moved to Carthage in April 1916 after Clayton and E.O. Smith were coaxed to the community by city boosters.

Between 1916 and 1940, the company expanded, establishing branches in Neosho, Webb City, and St. Joseph, Missouri, and Iola, Kansas. The Smith Brothers weathered the Depression in the 1930s, and by 1940, nearly 1000 employees worked in its factories.

The Smith Brothers regularly hired women to work on its factory floors. During World War I, the company contracted with the U. S. Army to make coats and paid women workers $3.50/day to make them. By 1938, the Carthage factory counted nearly 350 women among its workers.

In 1999, Wall Industries purchased Big Smith, and shortly thereafter, in 2000, the Carthage factory closed. Leggett and Platt purchased this property and continues to use it for storage operations. Part of the complex of former Big Smith buildings, spread over several blocks, includes the original Platt Plow Works at 5th and Grant (southeast corner; see Clio entry for C. D. Platt Plow Works).

Sources
Vertical Files, Powers Museum

Additional Information