F.J. Berlenbach Jr. House
Introduction
F.J. Berlenbach Jr. was an architect and son of Franz Joseph Berlenbach, a carpenter and builder from Germany who came to New York in 1863. The father and son worked together to design and build this house. The house was designed with a Queen Anne architectural style. It included living areas for multiple families, officially making it a tenement building. It was later converted into apartments.
Images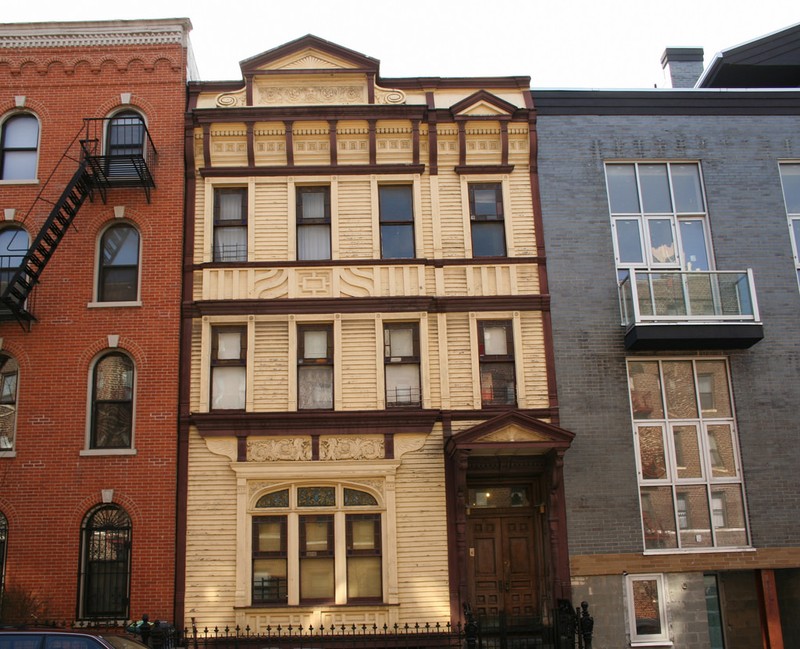 Window and Exterior Design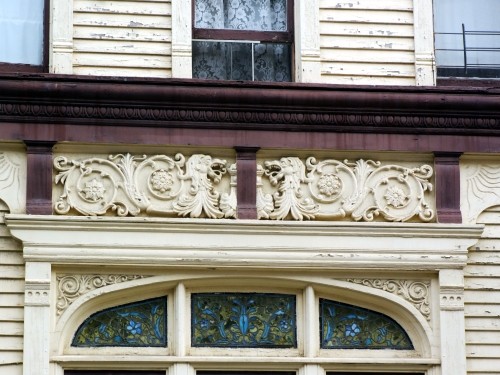 Backstory and Context
This home was constructed in 1887 by Franz J. Berlenbach. Berlenbach was an immigrant from Germany who worked as a carpenter. After first settling in Wisconsin, he moved to Brooklyn in 1863. At the time, Brooklyn experienced a wave of German immigration since jobs were opening in factories in the area.

Berlenbach bought a house in 1864 that stood where the current structure is located. He tore this two-story house down in 1887 and began constructing the home that sits there today. When deciding on an architect, Berlenbach decided to let his son, F.J. Berlenbach Jr., design the home himself. Berlenbach Jr. was an established architect in Brooklyn, who owned his own design firm. He later served as a design consultant for the Archdiocese of Brooklyn and the Sisters of St. Dominic.

The home is designed with a Queen Anne architectural style. The building stands three stories tall, and the roof is flat. It is constructed with clapboard, which includes multiple wood carvings such as dragons, flowers, and sunbursts. The house was built to be a multi-family home, also called a tenement. Unlike many of the homes in that area built during this time period, this home has survived without being altered.


Sources
Spellen, Suzanne. "Building of the Day: 174 Meserole Street. Brownstoner." 11/9/11. Accessed Web, 8/12/17. http://www.brownstoner.com/architecture/building-of-the-day-174-meserole-street/.

"F.J. Berlenbach House." NYC. 5/11/04. Accessed Web, 8/12/17. http://www.nyc.gov/html/lpc/downloads/pdf/reports/berlenbach.pdf.