The Sphere
Introduction
Sculptor Fritz Koenig designed the twenty-seven-foot bronze monument to represent the connection between global trade and global peace. The statue was damaged but remained standing after the terrorist attacks on September 11th, and soon became a symbol of the city and the world's resilience in the face of global terrorism The statue now includes an eternal flame that memorializes those who lost their lives while also symbolizing hope for peace. The "Sphere" is located near the St. Nicholas National Shrine and overlooks the National September 11 Memorial.
Images
The Sphere as it appeared in Battery Park where it stood for fourteen years before "returning home" to the area near Ground Zero.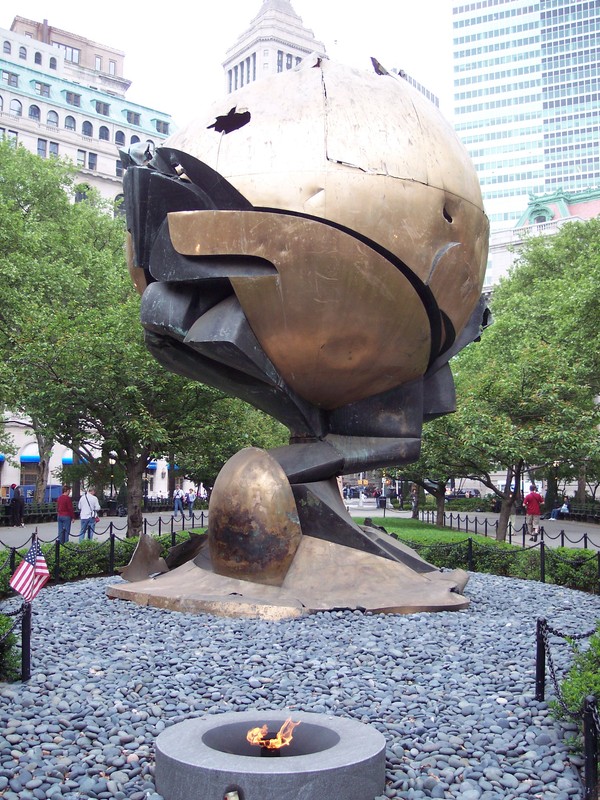 The Sphere was badly damaged by the September 11th attack. Its reconstruction and rededication became a symbol of hope.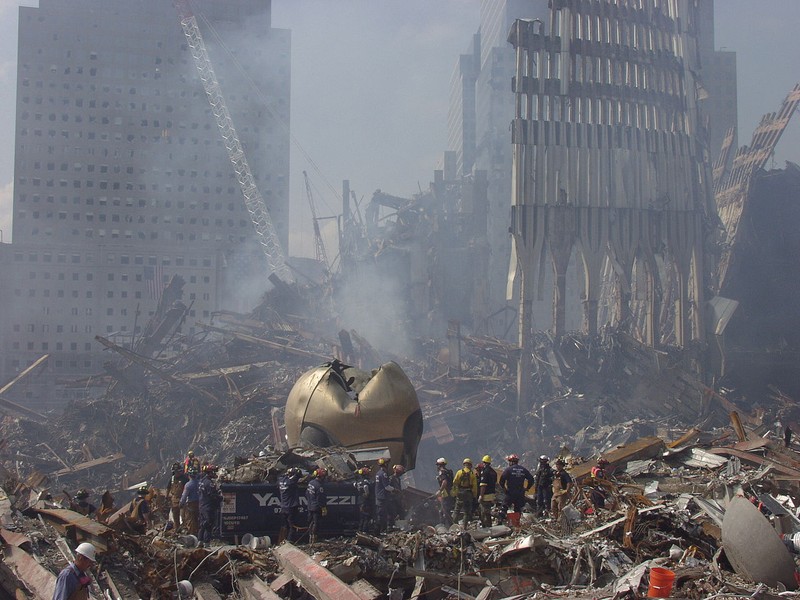 Backstory and Context
The statue was located at the Austin J. Tobin Plaza prior to September 11th. Following the extensive reconstruction of the area, what was once Tobin Plaza is now home to Greenwich Street. The statue was moved to Battey Park where it stood until the city passed a unanimous resolution calling for the Sphere to "return home" to the new Liberty Park. The sculpture was moved to the newly-completed Liberty Park in August, 2017.