Logan Building (aka Gas Company Building), 301 East Fourth Street
Introduction
In the late 19th century, Thomas Hennessey purchased ACME gas company and formed the Gas Works Company in Carthage, Missouri. Hennessey owned a patent for "the new system" of delivering gas and used two generators powered by coal oil to generate 130,000 cubit feet of gas per day. Within ten days of the company's opening, local businesses were placing orders to have gas connected. This building is within the Carthage Courthouse Square Historic District of the National Register of Historic Places (see link below).
Images
Undated image of the Logan building from the Logan family photograph collection held by the Powers Museum.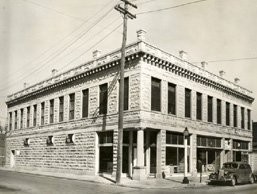 1920 Advertisement for Rude's. Subjects taught included bookkeeping, typewriting, penmanship, shorthand and use of business machines including the dictaphone illustrated here.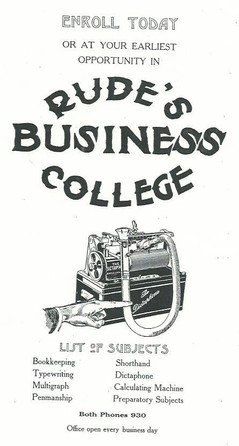 Digitization on CLIO is part of Powers Museum's "Digital Carthage" project in honor of Carthage's 175th Anniversary Celebration (March 28, 2017 through March 27, 2018).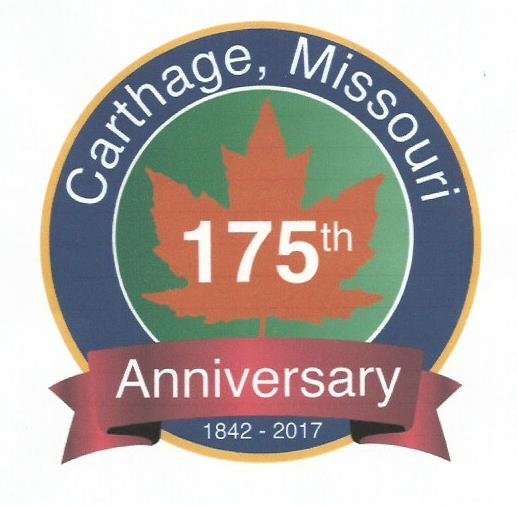 Funding for the Walking in the Wards tour was made possible by a grant from the Missouri Humanities Council and the National Endowment for the Humanities, Spring 2017.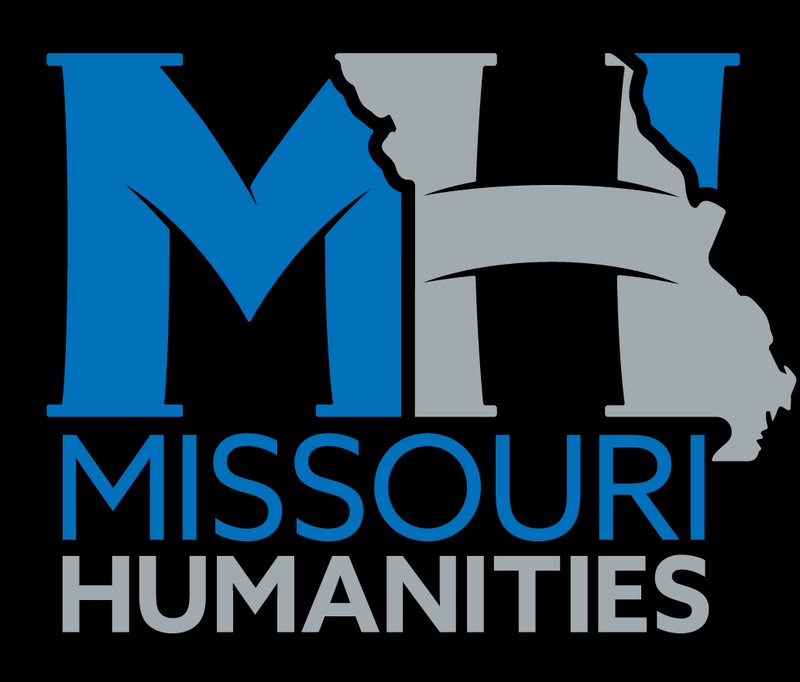 Backstory and Context
This building was built in 1909 and owned by William Logan. The Logan family home was one block east at 403 East 4th Street. Logan was a co-owner of the Carthage Stone Company and the building was constructed of limestone from this quarry. Logan also owned many other properties along the 200 - 400 blocks of East Fourth Street.

While one of the first floor storefronts was the long-time home to the Gas Company for its service office and appliance store, a competing utility, the Empire District Electric Company, also had an office here at one time.The second floor was home to Rude's Business College moving here between 1937 and 1941.

Rude's had become the successor to several other smaller business schools in Carthage in the late 19th and early 20th centuries including the Carthage Commercial College on East Fourth Street (see Clio entry for Cassaday Building). When it moved to this location, it advertised itself as "a good school in a good town, training good students for good positions at good salaries." (1)

The upper level of this building also was used for fraternal organizations such as the Order of Odd Fellows, Royal Neighbors of America and the Rebekah Lodge.

Sources
Hansford, Michele Newton. Images of America: Carthage, Missouri. Charleston SC: Arcadia Publishing, 2000. (1)

Powers Museum Vertical Files: Gas Company, Rude's Business College.
Additional Information