Sweet Briar House
Introduction
This historic house, originally called Locust Ridge, was built in the late 18th-century. In 1830, Elijah Fletcher purchased the home and several thousand surrounding acres. He re-named the plantation Sweetbrier in honor of his wife's favorite rose. Inspired by his daughters' recent travels to European countries he paid for two Italianate towers to be added in 1852. His oldest daughter, Indiana Fletcher Williams, lived in the Palladian-style house with her family until her death in 1900. In 1906, the first president of the newly founded Sweet Briar College moved into the house. To this day, Sweet Briar House remains the home of the college president.
Images
Historic postcard, Sweet Briar House, c. 1906.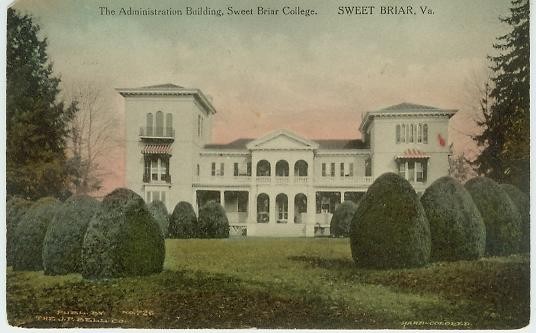 Sweet Briar House facade, c. 1948.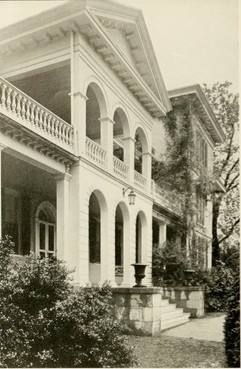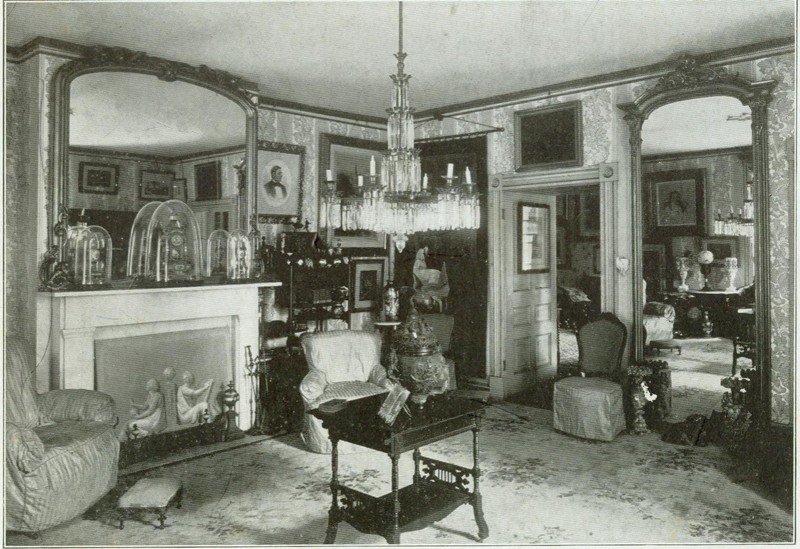 The original portion of Locust Ridge (as shown in 1907 many decades after the Italianate towers were added).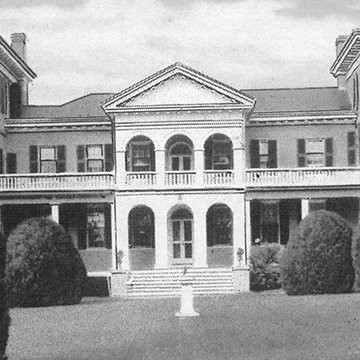 Sources
National Register of Historic Places nomination. http://www.dhr.Virginia.gov/registers/Counties/Amherst/005-0219_Sweet_Briar_College_Historic_Distric...
Additional Information